The Politician's Ben Platt Is Younger Than You Think
Ben Platt Nearly Has an EGOT, but Wow, We Did Not Realize How Young He Is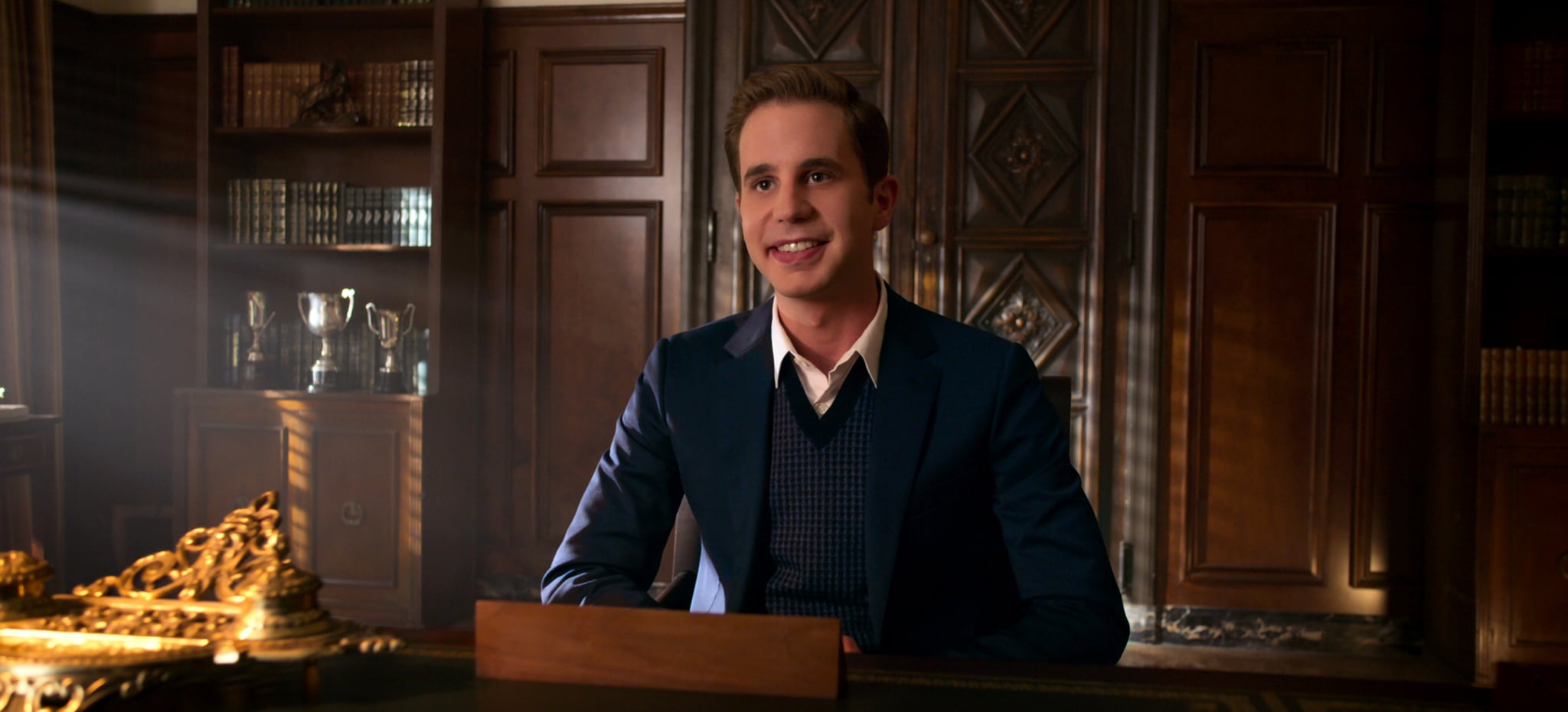 On Netflix's The Politician, Ben Platt stars as a high school student with dreams of becoming president one day. Platt looks the part, but how old is he really? As with many high school shows, Platt is a little older than his character, at age 25, but he's actually been playing teenagers for the past several years.
Platt's first significant role was in the Chicago production of The Book of Mormon, where he played a 19-year-old Mormon missionary in the comedy musical. He broke out on the big screen as eager, nerdy Benji in the Pitch Perfect series beginning in 2012, showing off his comic talents alongside his musical chops. In 2015, he reprised the role in Pitch Perfect 2, and in 2017, he had a guest role in the revival of Will and Grace as a much younger flirtation of Will's.
Of course, it was Broadway again that launched Platt into major stardom. Platt originated the title role in the musical Dear Evan Hansen, winning a slew of awards including theater's biggest prize, the Tony Award for best leading actor in a musical in 2017; he was the youngest ever actor to win the award solo. The musical became a smash hit, getting traction even outside the typical theater community and bringing Platt to a wider audience. He subsequently signed a record deal and, in 2019, released his debut album, Sing to Me Instead.
Technically, because of his role in Dear Evan Hansen and his performances on its cast album and on TV appearances, he's three-fourths of the way to an EGOT: he has his individual Tony, shares (as a lead vocalist) in the Grammy won by the Dear Evan Hansen cast album, and shares in the Emmy won by the cast for their live performance on Today in 2017.
Along with The Politician, which marks Platt's first television leading role, he's getting involved in some other headline-grabbing projects. Most recently, he signed on to Richard Linklater's film adaptation of Merrily We Roll Along. The movie version of the Sondheim musical will costar Platt's longtime friend Beanie Feldstein and will be shot over the course of 20 years. Perhaps he'll get that Oscar at age 45?