Olivia Rodrigo's Performance at the 2022 Grammys
Olivia Rodrigo Pours Her Heart Out in Debut Grammys Performance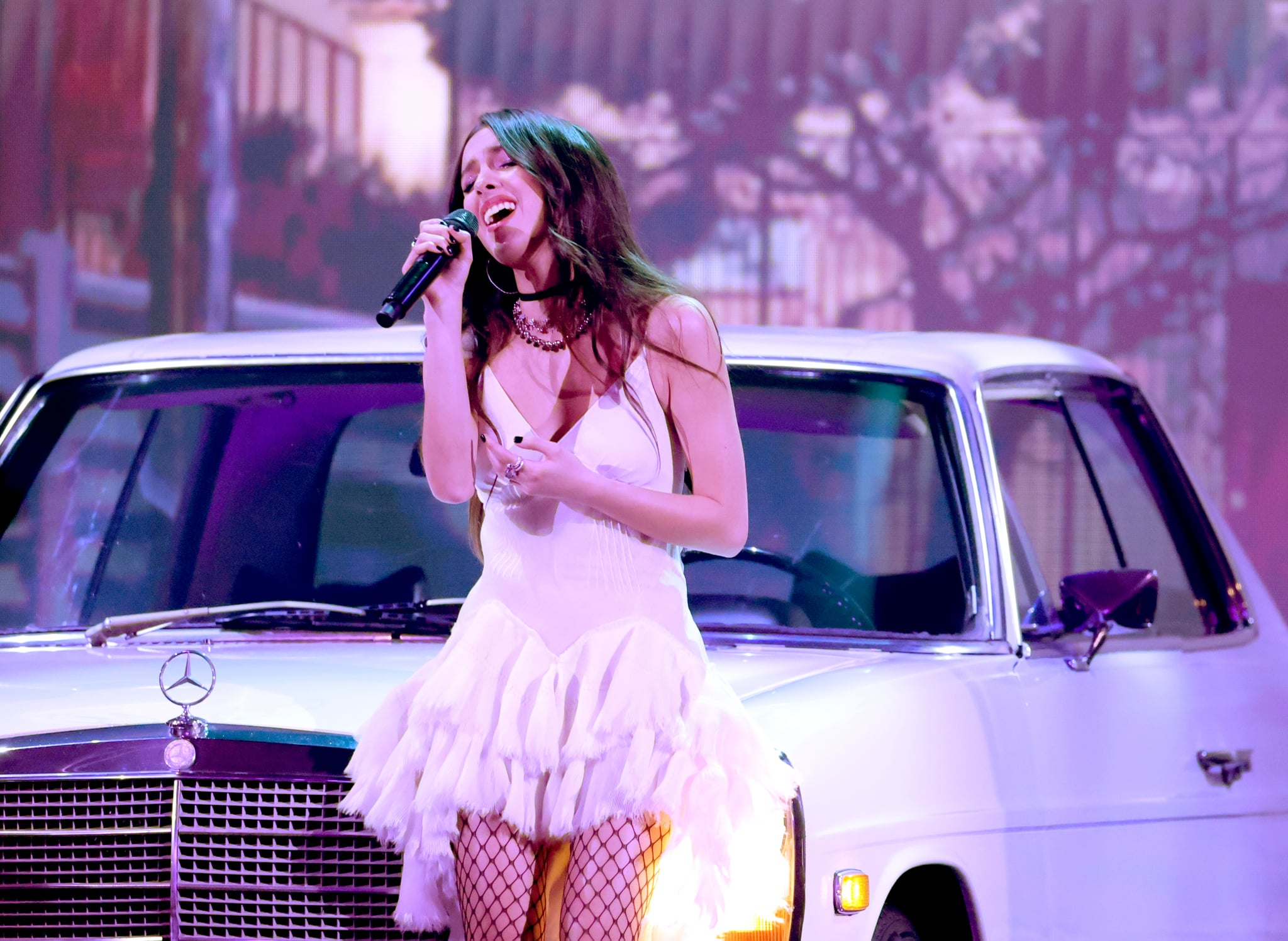 Image Source: Getty / Rich Fury
Following the release of her Disney+ album documentary, Olivia Rodrigo made her debut at the Grammys on Sunday. The 19-year-old singer took the stage for an emotional performance of her hit, "Drivers License" — complete with the car from the song's accompanying music video.
In addition to performing at the ceremony, the first-time Grammy nominee scored nods in seven categories, including best new artist, album of the year, and best pop vocal album for "Sour." She ended up taking home three of those awards: best new artist, best pop solo performance for "Drivers License" and best pop vocal album.
"When I was younger, my family lived a few blocks from the staples center, where the Grammys took place every year. I would always walk outside the arena and look at the plaques on the ground with all the winners names in wide eyed wonder," Rodrigo previously wrote on Instagram upon learning about her Grammy nominations. "many dreams have come true for me this year but this one is probably the most meaningful. thank you to everyone who has believed in me and supported the songs I write. and thank you to @recordingacademy for the recognition. I'm beyond humbled. truly a day I will never forget. so grateful."
Rodrigo released her debut album, "Sour," back in May 2021. In a recent interview with "People," the singer opened up about how much she's grown since making it. "The process of making 'Sour' and putting it out in the world really challenged me, and I've grown so much, and I've learned so much more about myself," she said. "I definitely feel like I am a more confident person today because of it."
Check out GIFs from Rodrigo's 2022 Grammys performance ahead.