Netflix One Piece Series: Cast, Release Date
See the First Look at Netflix's "One Piece" Live-Action Series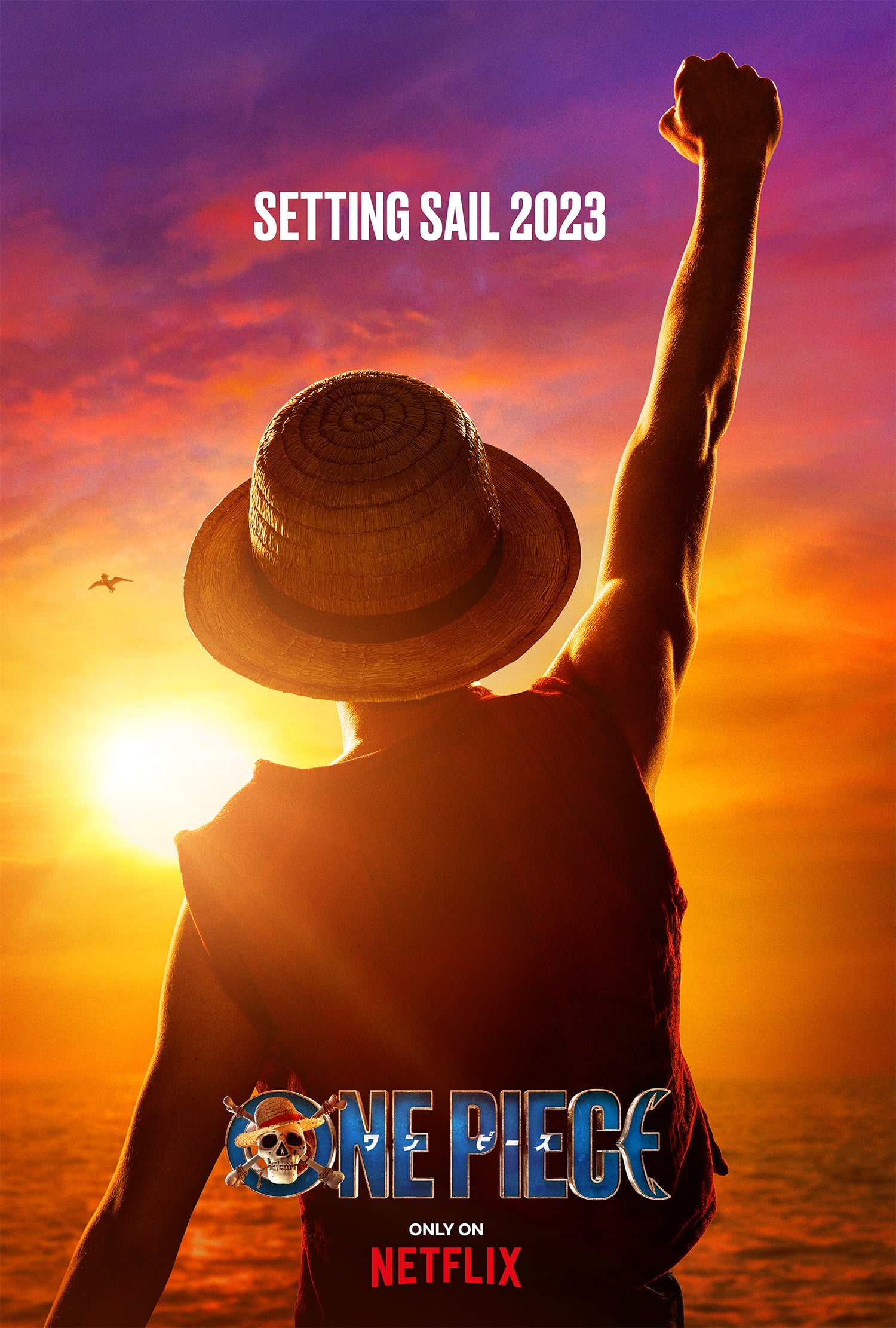 Netflix's "One Piece" series is officially heading to the streamer in 2023. On Jan. 30, Netflix shared the first look at the live-action series, based on the beloved manga by Eiichiro Oda. In the poster, we see Iñaki Godoy as the series's main character, Monkey D. Luffy, from behind, wearing his iconic straw hat. The release date is listed simply as 2023.
The "One Piece" manga series began publishing way back in 1997. In it, Oda tells the story of Luffy, a pirate who can gain magical abilities by eating a special type of fruit. He's determined to get the titular one piece, which makes the bearer the king of all pirates. He and his Straw Hat Pirates — which include the sword-fighter Roronoa Zoro, the sometimes cowardly Usopp, and the prince Sanji — face down all sorts of enemies on their quest. The manga is still running (spoiler: Luffy still has not found the one piece), but Oda said in August 2022 that it could wrap up in the next three years, according to Game Rant.
The manga also inspired a hit anime series, also called "One Piece," that premiered in 1999 and has aired over 1,000 episodes over 20 seasons. There was also 15 feature films based on the series, including 2022's "One Piece Film: Red," which made over $245 million at the worldwide box office.
That legacy leaves massive shoes to fill for Netflix's live-action series. It's not clear yet how much of the story the show will aim to cover, but there's definitely lots of source material to pull from. Matt Owens and Steve Maeda serve as showrunners, and Oda is onboard as an executive producer. Ahead, here's everything we know about Netflix's live-action "One Piece" so far.
Netflix "One Piece" Cast
Godoy stars as Monkey D. Luffy, with Mackenyu as Roronoa Zoro, Emily Rudd as Nami, Jacob Romero Gibson as Usopp, and Taz Skylar as Sanji. The cast also includes McKinley Belcher III, Morgan Davies, Aidan Scott, Vincent Regan, Jeff Ward, Craig Fairbrass, Langley Kirkwood, Celeste Loots, Alexander Maniatis, Ilia Isorelýs Paulino, Chioma Umeala and Steven Ward. Netflix says that more cast will be announced.
Netflix "One Piece" Release Date
The "One Piece" series is coming some time in 2023.
Netflix "One Piece" Filming Location
A teaser from June 2022 showed some of the "One Piece" sets in South Africa.