The Originals Recap of "Moon Over Bourbon Street"
This Week's The Originals Explained in Hart of Dixie GIFs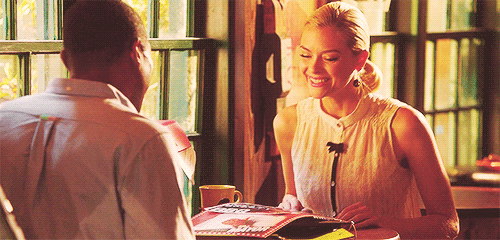 2
When Klaus Gets Elijah to Throw a Party
Elijah takes charge this week, attempting to hold a summit for the supernatural creatures of the city, but even that is full of drama, as Hayley storms in and demands to know why the werewolves weren't included. Amid all the turmoil, Klaus suggests Elijah throw a party. I loved the idea too!