The Originals Recap of "Moon Over Bourbon Street"
This Week's The Originals Explained in Hart of Dixie GIFs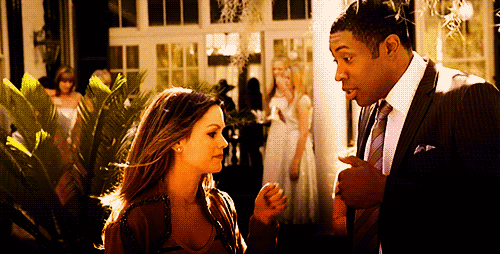 5
When Elijah Subtly Threatens Jackson
Jackson is bugging me this week. He's been trying to hone in on Hayley and he's on a werewolf power trip, so when Elijah very quietly threatens him at the party, I cheered. Ugh, Elijah, you are so classy.