What Will Happen in American Horror Story Season 4?
10 Things You'll Probably See in American Horror Story: Freak Show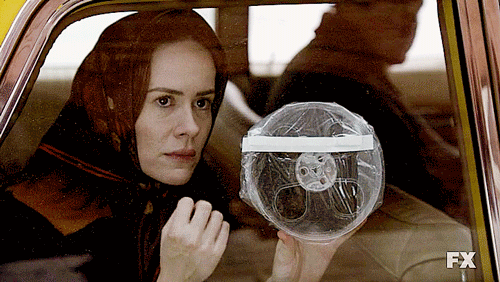 In Murder House: One of the more stressful situations happens when a group of intruders ambushes Vivian (Connie Britton) and Violet (Taissa Farmiga). The ladies ultimately overcome their assailants, though, and kill them. With the help of a few ghosts.
In Asylum: I felt vicariously victorious when Lana Winters (Sarah Paulson) not only escapes Briarcliff, but also kills her kidnapper, Dr. Thredson (Zachary Quinto).
In

Coven

: With a

coven

full of witches, there are plenty of totally awesome moments featuring empowered women. Think about how Fiona (Jessica Lange) and Marie Laveau (Angela Bassett) band together to kill the witch hunters, and how the women of the

coven

kill the Axeman — twice.