The Originals Recap "An Unblinking Death"
This Week's Episode of The Originals — as Explained by Gilmore Girls GIFs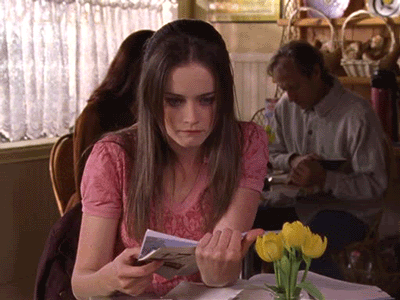 7
When Marcel Tells Hayley He Knew Her Father
I had to rewind this part. So Hayley's family was once superpowerful, but when they all died, it was Marcel who found Hayley as a baby. So he's known exactly who she is this whole time? OK, why not?