Is The Fault in Our Stars a True Story?
Meet the Real-Life Inspiration For The Fault in Our Stars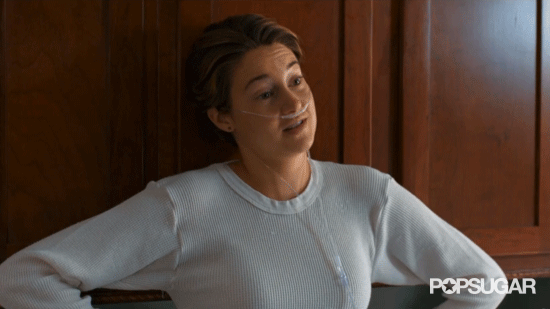 3
The Hazel Grace Connection
You can see a lot of Esther Grace Earl in John Green's fictional teen Hazel Grace Lancaster. They both wear the nasal cannula that connects them to an oxygen tank, sure, but it goes deeper than that.
John Green himself wrote about Esther in a Tumblr post, saying, "She was young, blessed with a genuinely sophomoric sense of humor, silly, empathetic . . . her charm and snark inspired the novel." It's clear that Hazel's sardonic wit comes right from Esther.
He also said, "But this much was true, at least as far as I knew her: She was generous, and loving, and full of grace — which was, after all, her middle name." It makes all the more adorable that Hazel has the name Grace, too.
Source: 20th Century Fox