We Watched Pink's "All I Know So Far" Video, and All We Can Say Is, "WOW"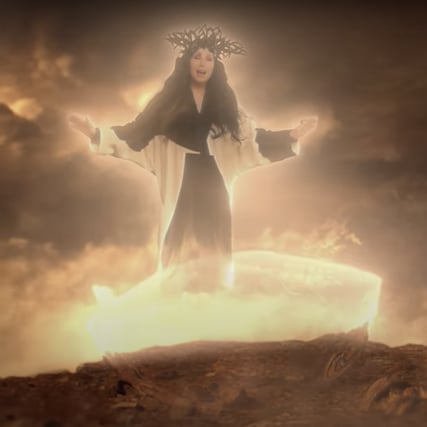 It's not every day that a music video renders us speechless, but that's exactly what happened when we pressed play on Pink's "All I Know So Far." After teasing what seemed to be an adorable bedtime setting with daughter Willow Hart on May 6, we were not in the right headspace for the full-length version when it dropped the following day. "Mom, I don't want to hear a fairy tale. I'm not 5 years old anymore," Hart says. "Oh c'mon. Maybe I have a different story you'll like?," Pink replies as she begins to tell the story of her own life. It's right about here that the video flips any expectations we might've had upside down.
The video for "All I Know So Far" is Pink's 16th collaboration with director Dave Meyers, who most notably worked with her on "Stupid Girls," "U + Ur Hand," "Funhouse," and "Just like Fire." This video might just have everything you didn't know you needed, including the iconic Cher potentially dressed as a Christ-like figure, Tony-winning actress Judith Light as Pink's mother, and Pink completely dominating husband Carey Hart in the most cartoonish ways possible. There's even a cameo from their son, Jameson Hart. If you'd like to fully experience the journey we had watching this video, you can check it out above then see our thoughts ahead.
Watch Pink's "All I Know So Far" Music Video