Power Book II: Ghost | Detective Whitman's Death, Explained
How Detective Whitman's Fate in "Power Book II" Season 3 Connects Back to the Original Series
Watch out! This post contains spoilers.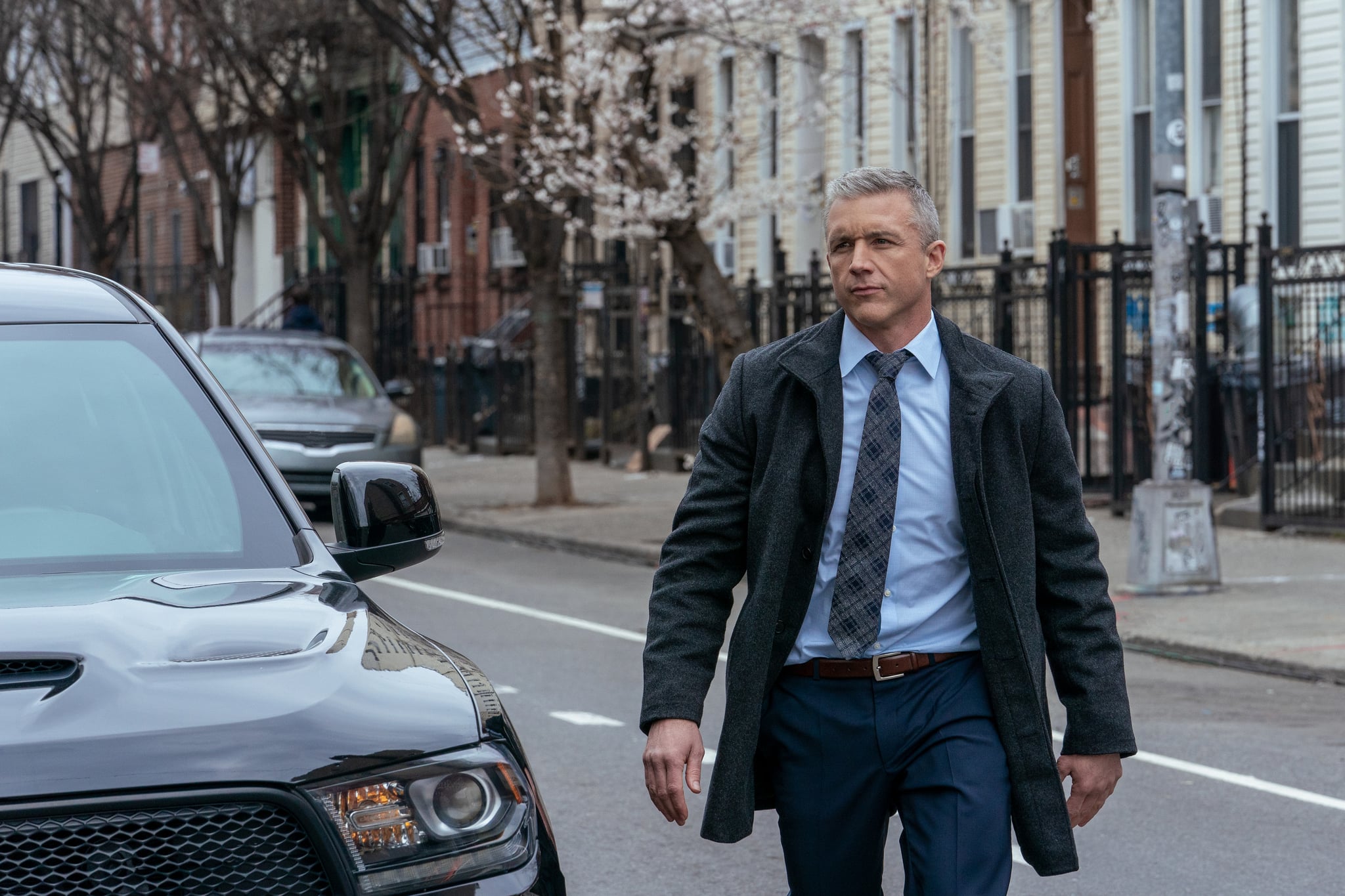 Another week, another major player on "Power Book II: Ghost" meets a tragic fate — though many viewers probably saw this one coming. This time, the hit "Power" spinoff bid farewell to the nuisance that is Detective Kevin Whitman (Jeff Hephner) after he overstepped his boundaries one too many times with Monet (Mary J. Blige).
Ever since the death of Monet's nephew son Zeke (Daniel Bellomy), Whitman has been hot on her tracks trying to pin a murder on her that he thinks she committed, aka Carrie Milgram's (which she committed for sleeping around with Zeke). Note: Carrie and Whitman have history together, too. Whitman, a too-dedicated-to-his-job detective, has also been working with federal prosecutor Jenny Sullivan (Paton Ashbrook) and Detective Blanca Rodriguez (Monique Gabriela Curnen) to aid their RICO case that could get Tariq (Michael Rainey Jr.), Brayden (Gianni Paolo), and the Tejadas — Cane (Woody McClain), Dru (Lovell Adams-Gray), Diana (LaToya Tonodeo), and Lorenzo (Berto Colon) — all locked up for their drug empire. But his latest pursuit has been taking down Monet with yet another accusation (which happens to be true): the murder of Dante, aka Mecca (Daniel Sunjata).
Whitman approaches Monet in season three's fourth episode, which aired on April 7, claiming to have footage of her going up to Mecca's penthouse the night of his murder (which occurred in season two's finale). But without a proper warrant and a suspension for harassing Monet hanging over his head, Whitman resorts to a low-down scheme to team up with her daughter, Diana, to get her to flip on Monet. However, it's the queenpin who gets the last laugh when Diana flips the script on Whitman, tricking him into a trap that costs him his life.
So, how does Whitman meet his tragic fate in "Power Book II: Ghost"? Read ahead for more details, and find out why his character's ending sounds all too familiar to longtime "Power" fans.
How Does Detective Whitman Die in "Power Book II: Ghost"?
It all starts after Monet's attorney, Davis MacLean (Method Man), suggests that Diana speak to Whitman and give him an alibi for Monet. Thinking because she's a civilian and the only Tejada without a rap sheet, the detective will be more inclined to believe her. Though this means Monet has to put her anger aside after blaming Diana for Zeke's death. But Monet also has other plans: breaking into Whitman's house and taking any police files he has on her.
After paying her money-hungry lawyer, Monet visits Diana at college to ask her daughter for help to protect their family. However, we later see Diana meet up with Whitman, where she tells him she wants to take her mom down, not for murder, but to set Monet's crooked, criminal ways straight once and for all. So she tells the detective that her mom's been money laundering. With Whitman hooked on that information, he organizes a plan to sneak into the Tejadas's home and steal Monet's fraudulent books when no one's there.
Under the impression that he has Diana's support, Whitman follows through with his plan and breaks into the family's house toward the end of the episode. But the tables turn on him when he discovers that Diana is still inside — and she's not alone. Monet sneaks behind the detective with a gun in hand as Diana calls 911 to report a break-in. As he pleads for his life, Monet tells Whitman, "Tell that b*tch Carrie I said, 'What up,'" and puts three bullets in his chest. The feds, including Blanca and Jenny, later sweep in to investigate the murder, but they're, of course, suspicious of Monet's self-defense excuse against their dead partner.
How Detective Whitman's Death Connects to "Power"
Whitman wouldn't be the first detective in the Power Universe to get killed after getting in too deep with the show's biggest criminals. For longtime fans of the original series, his death somewhat resembles that of folks like FBI agent Greg Knox, who was shot and killed by Mike Sandoval after learning that his fellow agent was a mole working with criminals; and Sandoval himself, whose neck was sliced by an inmate in prison at the command of Tommy Egan's father, Tony Teresi (William Sadler). One could even argue Whitman went out similarly to federal prosecutor Angela Valdes, who met her demise in the arms of her lover James/Ghost (Omari Hardwick) after seasons of trying to take him down (though she ended up conspiring with him after being implicated in his crime ring).
What do these law enforcement agents all have in common? They were all in over their heads, taking the law into their own hands, and in the end, the bad guys got the final say. Though "Power" is well-known for resurrecting characters thought to be dead, it seems as though Whitman's fatal arc will stick permanently.
New episodes of "Power Book II: Ghost" air on Fridays.