Robin Thede Women's History Month Essay on Pride
Robin Thede: "F*ck Humility, Brag on Your Sh*t"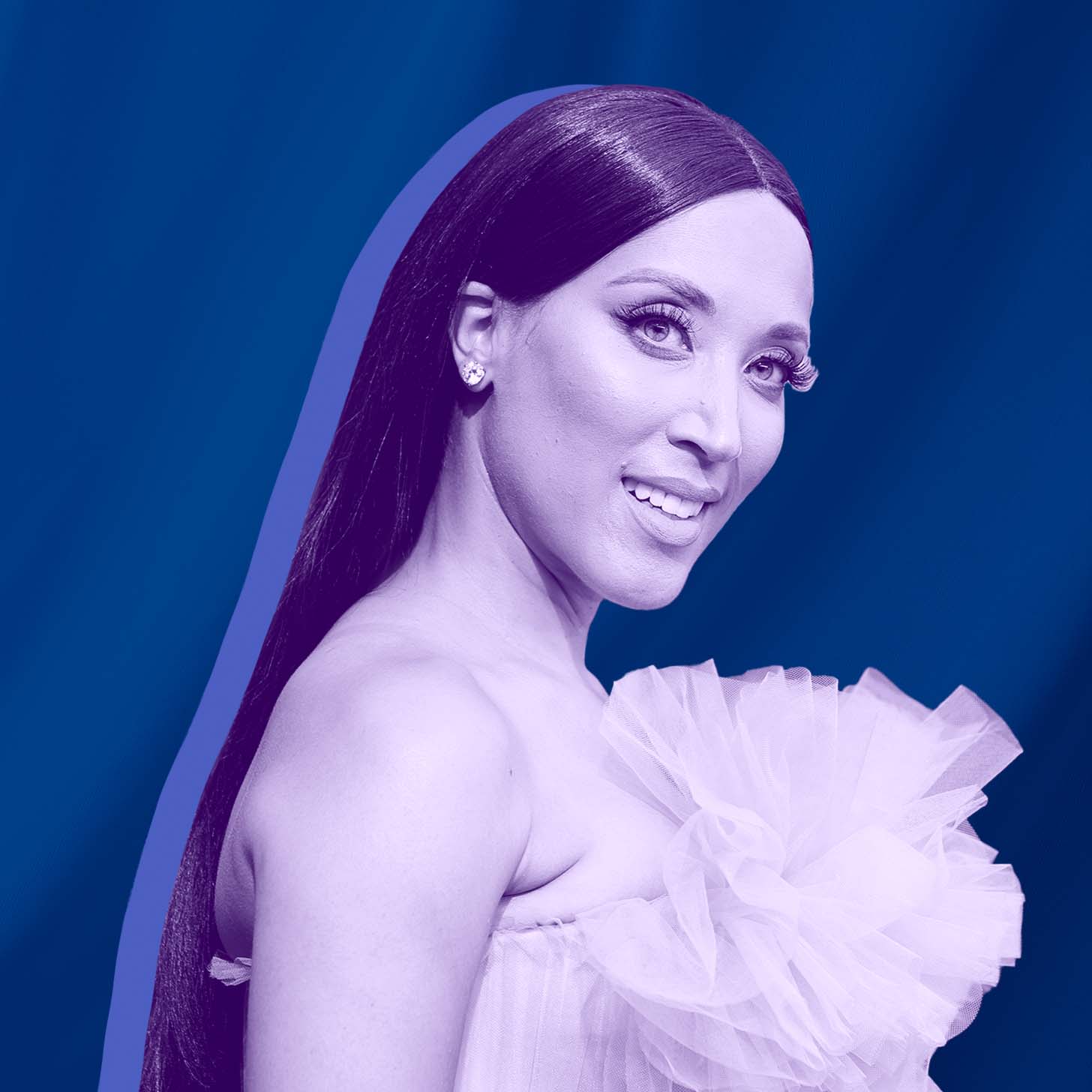 Robin Thede is the creator, executive producer, writer, and star of HBO's "A Black Lady Sketch Show." The first Black woman to be head writer on an American late-night television show, she's also a three-time Emmy nominee.
A friend laughed at me recently when she overheard a stranger tell me, "I love your coat!" and I responded, "I do, too!" She thought this was the strangest thing to say, instead of just "thank you." But I DO love the coat. It's great! It's a bright-colored plaid pattern with a high collar and matching belt that snatches me just right. What's so wrong with agreeing with a compliment? I was proud of my purchase and my fashion choice.
Many women have been conditioned to not be proud of anything, let alone a cute coat. We're told not to brag because it's cocky. Particularly as Black women, I feel like there's always our inner Kendrick Lamar telling us to "sit down, be humble." I don't think we should listen to it as often as we do — not the song, the song is great — but we need to ignore the inner voice and embrace pride in our accomplishments! Landed that new job? Tell the world! Love your new haircut? Post that sh*t! Read three books in a weekend? You're practically a Nobel laureate!
Landed that new job? Tell the world! Love your new haircut? Post that sh*t! Read three books in a weekend? You're practically a Nobel laureate!
Of course, this is much easier said than done. Even if you conquer your inner voice, it's often the outer voices in our lives telling us to stop bragging: family, coworkers, church community, bosses, friends, internet trolls. There can also be a temptation to tamp down our pride to make sure we don't make others feel bad about their lives, especially today. But pride in yourself, your work, your loved ones, and your talents can uplift those around you.
Many of us are taught to diminish our light from an early age. My earliest memory of this was in third grade. In hindsight, I had a teacher who actively put herself in competition with me, a tiny 8-year-old! Whenever I got an answer right, she'd roll her eyes and repeat what I'd just said, trying to prove that she knew more than me — she was a teacher; she did! If I finished my work first, she'd snatch it out of my hand and tell me to put my head down. When awards day came at the end of the year and other students got the "Best Helper" and "Best Student" awards, she gave me the "Ms. Know-It-All Award." I — the student with some of the best grades in class — got a snarky award that basically said I was "doing too much." I wasn't super talkative or disruptive in class; I was just honestly excited about getting answers right and finishing my work.
That experience made me second-guess my pride in doing well in school; it showed me that my confidence brought negative attention. Luckily (and thanks to amazing parents and friends), it didn't stop me from excelling. Still, it's taken a lifetime of self-work and reflection to figure out that being proud of myself is wonderful and totally fine.
I recently tweeted, "F*ck humility, brag on your sh*t," and I mean that so sincerely. We should be unabashedly proud of ourselves. In turn, it will force others to look at us differently, take us more seriously, and give us the respect (read: money!) we deserve. Pride doesn't require a big personality-altering life change either; we can make small shifts in how we treat ourselves so that others will respond in kind. Imagine your boss finally taking you seriously. Consider challenging a friend who is constantly gaslighting you or finding the right relationship because you finally believe you deserve healthy attachments! All of that requires authentic pride in yourself and the life you've created. It doesn't matter if you're not quite where you want to be; it's about celebrating every moment and every win along the way.
It doesn't matter if you're not quite where you want to be; it's about celebrating every moment and every win along the way.
I often wonder what my 8-year-old self would think about me today: a three-time Emmy nominee with a groundbreaking sketch comedy series on HBO, the first Black woman head writer in late-night TV, the first Black woman head writer for the White House Correspondents' Dinner, and the first Black woman to create a sketch comedy series featuring a cast of all Black women. (Was I bragging? Sure was!) I know that 8-year-old Robin would be absolutely blown away. Hell, she would have been blown away by me just learning to drive a car. And that kind of perspective is important. I am willing to bet that most of our younger selves would be unbelievably proud of our older selves in so many ways that we take for granted now.
And let me be clear: I don't mean being prideful, cocky, or annoying to make others feel bad or bragging when there is nothing to brag about. Don't just make things up for the 'gram so you can get likes; that's gross. But when you get that promotion, don't brush it off by saying, "It's not a big deal; I'm not CEO or anything." Instead, get your girls together, and celebrate like you deserve! Walk in your truth and own your new position, your new car, your new home, your new pair of sneakers you waited in line for — whatever it is, you worked hard for it! After all, why are we even doing all this hustling and grinding if we can't take pride in the fruits of our labor?