15 New Romantic Comedy Movies to Look Forward to in 2021
Netflix continued its mission to singlehandedly save the rom-com genre with movies like Love, Guaranteed, Love Wedding Repeat, and The Love Birds in 2020. But the streamer had a helping hand from other warm and swoony entries like The Happiest Season and the latest adaptation of Emma, both from Hulu. After a year full of so many different kinds of love stories, can 2021's crop of romantic comedy movies bring viewers the same level of feels?
Even though Netflix likes to spring fresh rom-coms on fans without much warning, there are plenty of already-announced movies worth getting excited over. It's clear that Hollywood is stepping up its game in the rom-com department after years of mostly ignoring the genre. For starters, the new year is set to bring the arrival of the much-anticipated Marry Me starring Jennifer Lopez and Owen Wilson, a quirky romance from Wes Anderson, and the final movie in the To All the Boys trilogy.
There's also several movies that don't perfectly fit the rom-com mold, but which are sure to still delight anyone looking for movies that include a quality love story. Read on to discover all the romantic comedies (and romantic-comedy-adjacent movies) that you'll be falling for in 2021.
01
Stars Fell on Alabama
A successful Hollywood agent (James Maslow) balks at the idea of returning to his Alabama hometown for his 15-year high school reunion without a date. But since he's single, he ropes his client (Ciara Hanna) into posing as his girlfriend, which, of course, leads each to develop a serious case of feelings for the other.
Release date: Jan. 8
02
The Ultimate Playlist of Noise
Part romantic comedy and part tearjerker, The Ultimate Playlist of Noise follows an audio-obsessed teen, Marcus (Keean Johnson), who embarks on a journey to record as many sounds as he can before he loses his hearing as a result of a tumor on his brain. The movie won't be all about the tears, though, because Marcus teams up with a musician (Madeline Brewer) who shows him that his life without sound will still be full of magic.
Release date: Jan. 15
03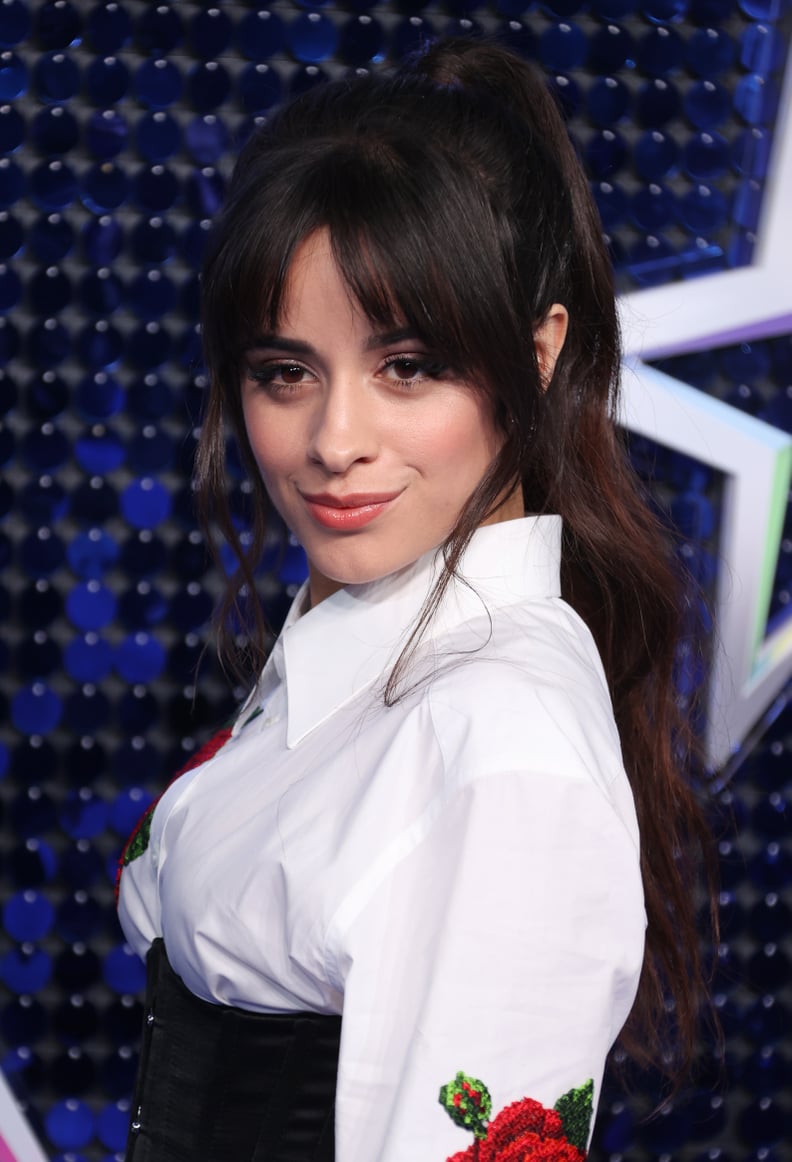 Cinderella
A musical version of Cinderella starring Camila Cabello? Yes, please! This retelling of the classic fairy tale sounds like it will be full of refreshing twists, including Billy Porter starring as the Fab G — Cinderella's fairy godparent — and Nicholas Galitzine taking on the role of Prince Robert rather than the nondescript Prince Charming.
Release date: Feb. 5
04
The Right One
It's clear from the trailer that this rom-com is a little bit darker than it appears to be at first glance, but even though the movie's protagonist is struggling to deal with his past, you can expect plenty of laughs in this heartfelt film. The Right One stars Cleopatra Coleman as Sara, a writer who finds inspiration in a man named Godfrey (Nick Thune), who is constantly changing his persona as he avoids dealing with a trauma from his past.
Release date: Feb. 5
05
Blithe Spirit
A struggling writer finds himself stuck in a truly bizarre love triangle after a medium inadvertently summons the spirit of his deceased first wife (Leslie Mann) in this remake of the 1945 classic. Downton Abbey fans, prepare yourselves: the writer torn between two wives in Blithe Spirit is played by none other than Dan Stevens, making this period romp an instant must-see.
Release date: Feb. 19
06
Marry Me
Jennifer Lopez heads back to her rom-com roots with Marry Me, in which she plays a pop star who, on her wedding day, discovers her fiancé has cheated on her. Her solution? She marries a complete stranger, played by Owen Wilson, instead. (And yes, the film's soundtrack will include new music from Lopez.)
Release date: May 14
07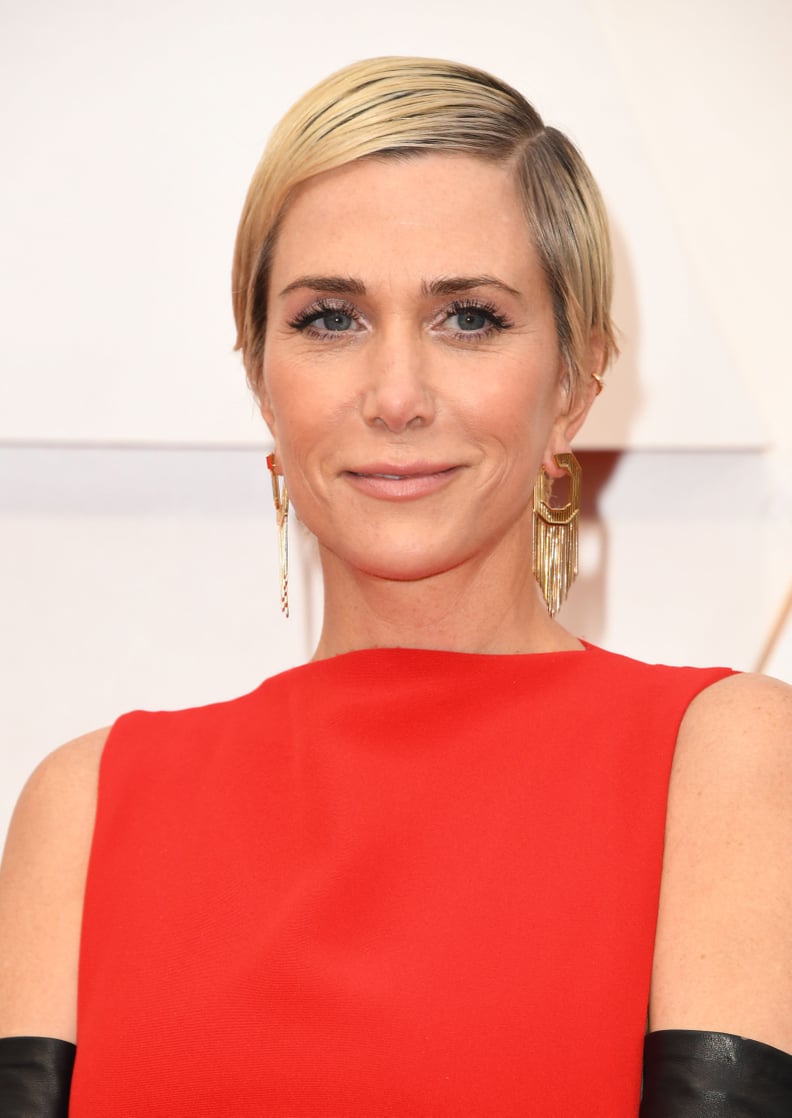 Barb and Star Go to Vista Del Mar
Barb and Star Go to Vista Del Mar was originally supposed to be released in 2020, but the dark comedy is now coming our way in 2021 instead. The movie follows best pals Barb (Annie Mumolo) and Star (Kristen Wiig) as they venture out of their small Midwestern town for the first time — and end up having to thwart a murder plot in the process. While the focus is definitely on the ladies in this one, the movie also features Jamie Dornan as a spy, so there will likely be a romantic subplot in there as well.
Release date: July 16
08
Jungle Cruise
Disney isn't marketing its action-comedy Jungle Cruise as a romance, but the chemistry between Dwayne Johnson and Emily Blunt in the trailer says otherwise. Based on the Disney World ride of the same name, this big-budget film is giving off major Romancing the Stone vibes. The movie follows Dr. Lily Houghton (Blunt) and experienced skipper Frank Wolff (Johnson) as they embark on a dangerous expedition down the Amazon — although, their constant bickering may prove to be a bigger threat to their safety than the jungle is.
Release date: July 30
09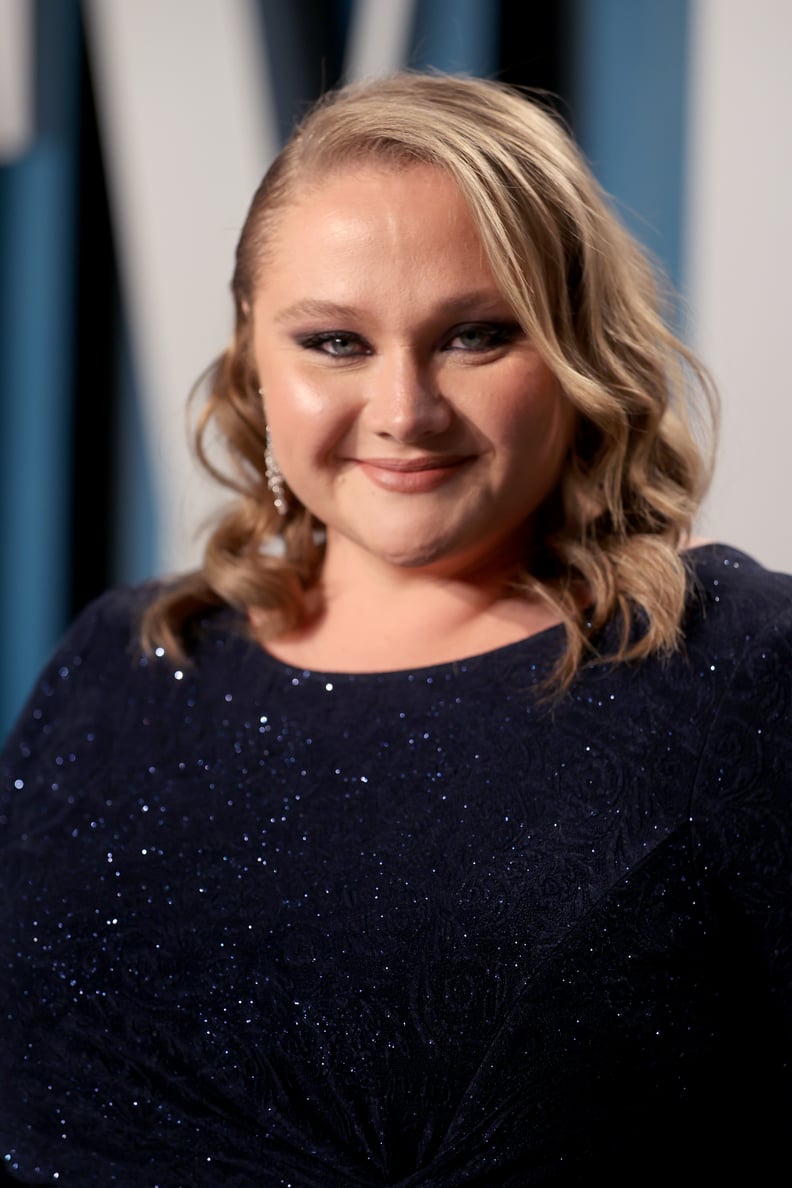 Falling For Figaro
A fund manager named Millie (Danielle Macdonald) quits her job and moves to the Scottish Highlands to pursue her dream of becoming an opera singer in Falling For Figaro. However, she soon becomes embroiled in a competition with her teacher's star student that might just lead to something more.
Release date: TBA
10
The French Dispatch
Wes Anderson's The French Dispatch isn't primarily about love, but the whimsical comedy is set to include a romantic subplot and plenty of laughs as it follows the staff of a famed French publication. It also doesn't hurt that the cast includes Timothée Chalamet and Saoirse Ronan.
Release date: TBA
11
The Kissing Booth 3
Netflix surprised fans in 2020 when the streamer revealed it shot the second and third Kissing Booth movies at the same time. That means the whole gang is back for The Kissing Booth 3, including Joey King, Jacob Elordi, and Joel Courtney. In the final installment of the trilogy, Elle (King) will be torn between attending Harvard with boyfriend Noah (Elordi) or Berkeley with best pal Lee (Young).
Release date: TBA
12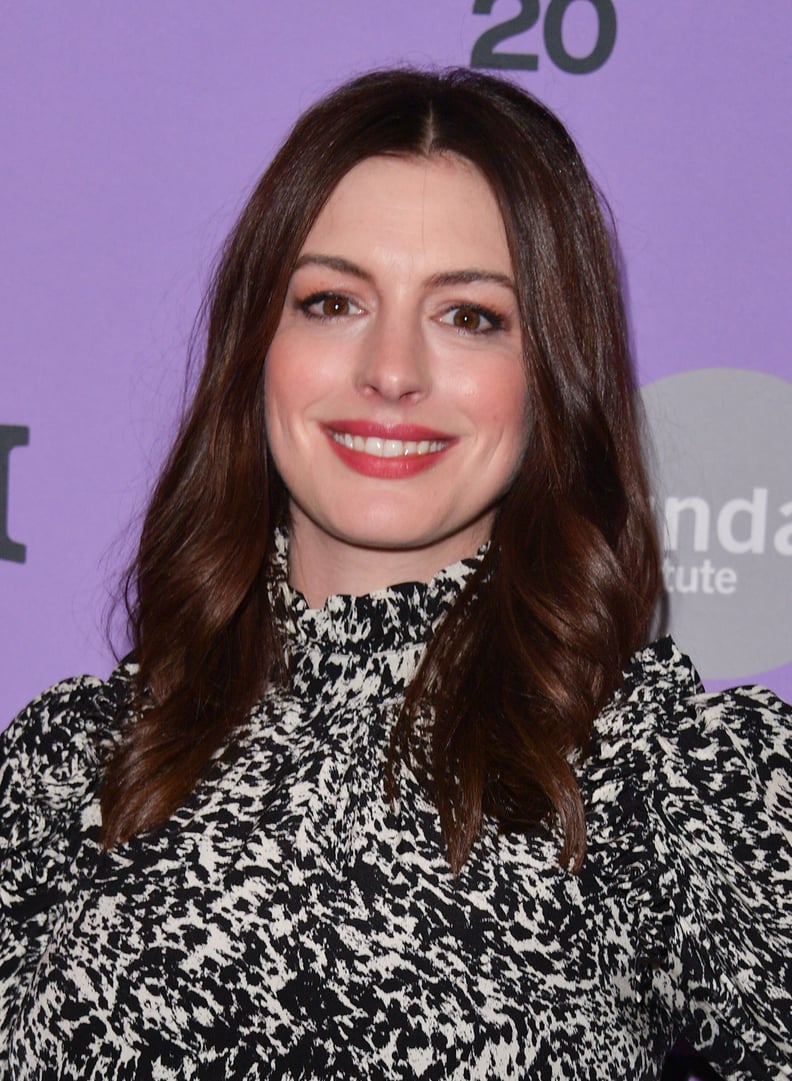 Lockdown
Not much is known about Lockdown, but according to the movie's log line it's about a couple who take advantage of COVID-19 restrictions to pull off a jewelry heist. But the best part is definitely the cast, which includes Anne Hathaway, Chiwetel Ejiofor, Mindy Kaling, and Ben Stiller.
Release date: TBA
13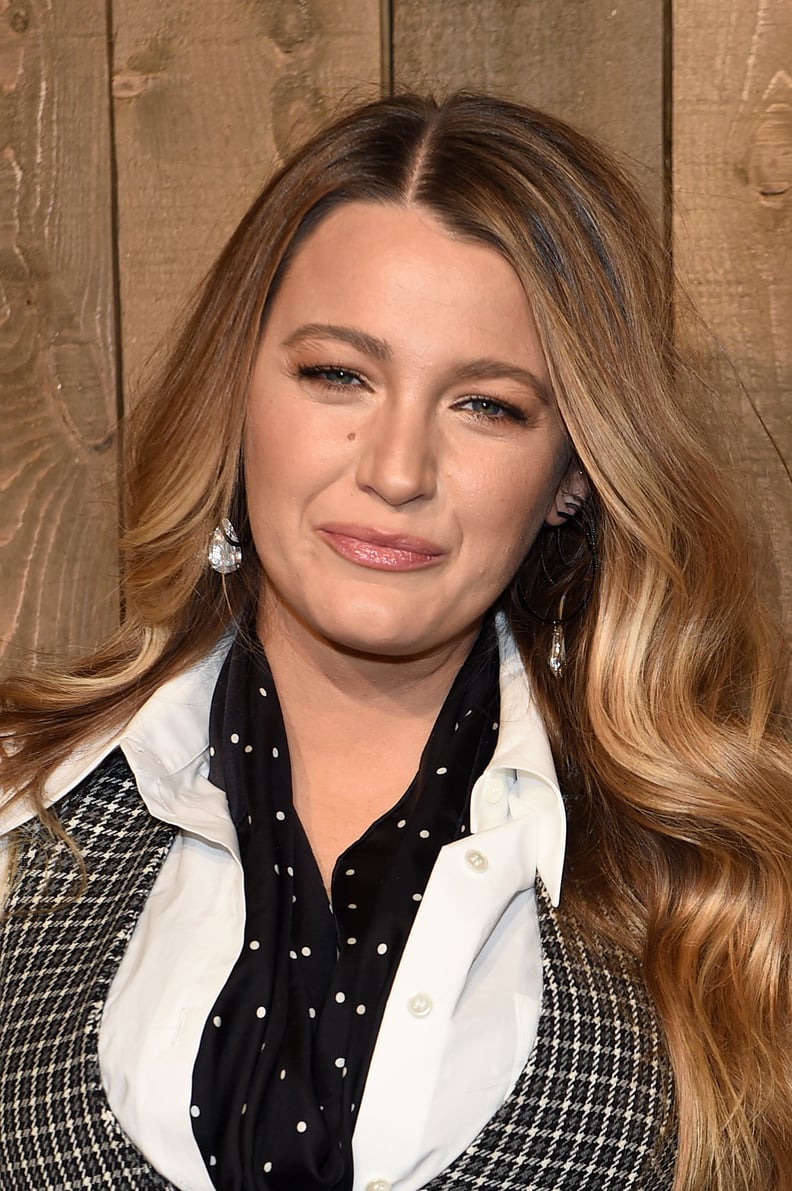 The Making Of
The cast of The Making Of is next-level amazing: Richard Gere, Diane Keaton, Blake Lively, and Lin-Manuel Miranda all star in this meta movie about a married couple making a movie about their marriage. Making things even more complicated is the fact that the fictional filmmakers are hoping to save their failing marriage by revisiting the best parts of their love story through the film.
Release date: TBA
14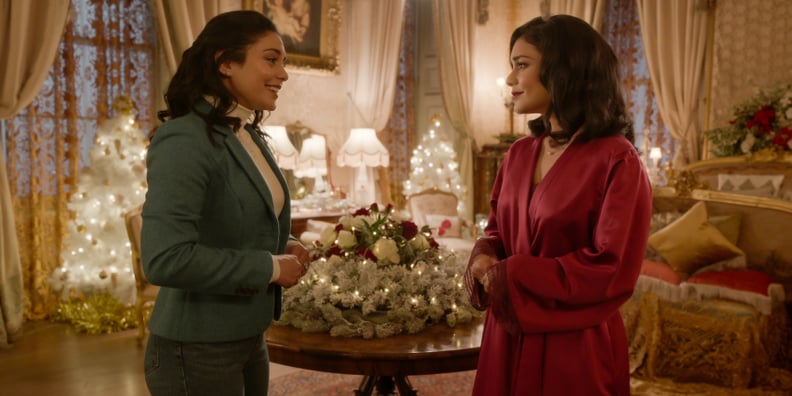 The Princess Switch 3
There are sadly no details about Netflix's third installment of The Princess Switch just yet. But just knowing that Vanessa Hudgens will be playing opposite herself in another festive tale of life-swapping fun is reason enough to look forward to Christmas 2021.
Release date: TBA
15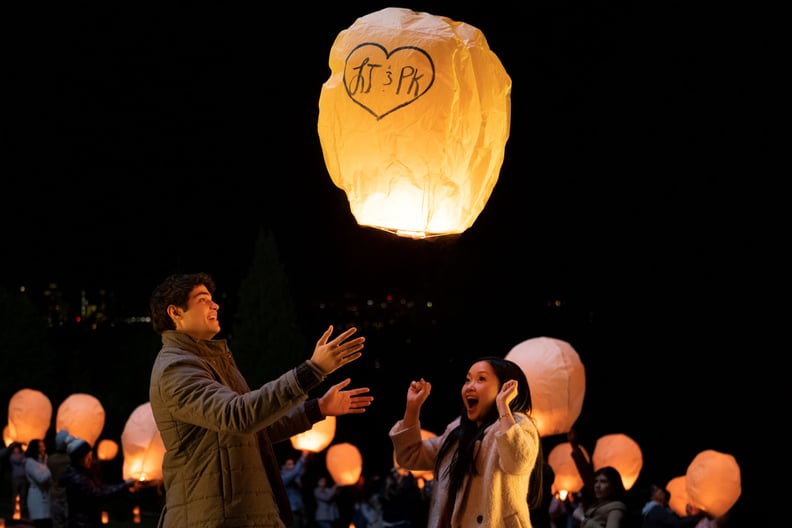 To All the Boys: Always and Forever, Lara Jean
Netflix is serving up one final chapter of Lara Jean (Lana Condor) and Peter Kavinsky's (Noah Centineo) love story in To All the Boys: Always and Forever, Lara Jean. The final film in the trilogy will focus on Lara Jean deciding which college to choose as she and Peter spend the summer after high school together.
Release date: TBA