Shante, You Stay: Here Are the Queens Still Competing on RuPaul's Drag Race All Stars 6
It's amazing that after 12 years of RuPaul's Drag Race, host RuPaul is still able to keep the fans (and the queens) guessing. Season six of All Stars, which premiered on June 24, wasted no time in putting the queens to the test with some next-level challenges. During "All Star Variety Extravaganza," each of the queens was tasked with showing off their skills in a talent show. While some of the talents might've fallen a little flat on stage, others had us wanting more — we're talking about Jan's amazing vocal performance and A'Keria C. Davenport's dazzling dance routine.
If the queens thought they'd get a break from episode two, "The Blue Ball" showed just how wrong they were. Some of the outfits proved that some of them should've spent more time on sewing lessons. Episode three, "Side Hustles," saw the queens split into teams as they created a commercial to try to sell services for Rent-a-Queen, Drag Fixers, and Drag Exorcists. Rather than a traditional rusical for episode four, RuPaul kept things sporty by having the queens lip-sync some of his iconic songs in the style of famous half-time performers (including the first ever celebrity performer, Carol Channing).
Episode five saw a return to the talk-show format, with the groups participating in their take on Red Table Talk called "Pink Table Talk." It seems RuPaul has decided this season of All Stars should be performance heavy, as episodes six and seven had the queens acting out a scene from "RuMerican Horror Story" and writing their own girl group verses. For this season of All Stars the usual "Snatch Game" was replaced with the "Snatch Game of Love" during episode eight. The queens then had to show their creative side during episodes nine and 11 by creating a Drag Tot persona and performing in "The Charisma, Uniqueness, Nerve and Talent Monologues."
Seeing as All Stars is "still a rumocracy," each week features a top queen chosen by RuPaul lip-syncing against a lip-sync assassin from a previous season. As if that wasn't enough, the first big twist of the season was that there would be a game within a game. 11 episodes in, we finally learned the winner of the "game within a game" — a lip-sync extravaganza — was Eureka! Keep checking back weekly to see which queens have gotten the chop and which queens are still in the running for a place in the Drag Race Hall of Fame.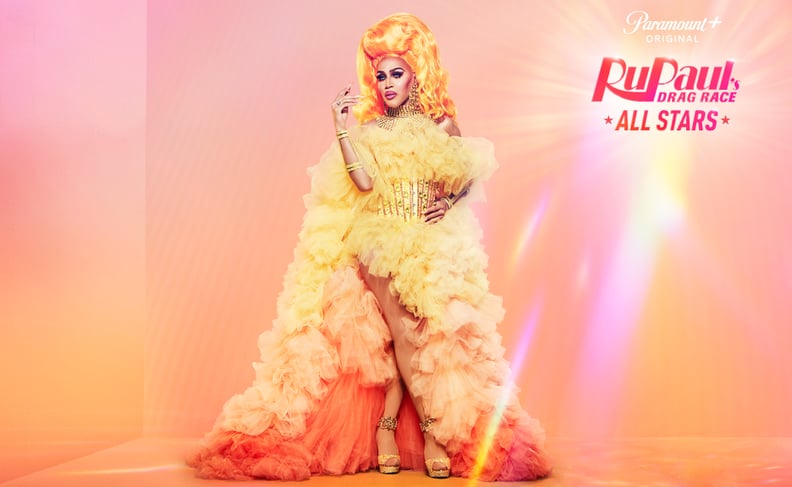 Trinity K. Bonet
Could Trinity K. Bonet be the lip-sync assassin of this season? She certainly has a wide range of go-to songs and artists she likes to use. "I'm a City Girl, then I'm Whitney Houston. I'm Brandy, then I'm Reba McEntire," she explained. "I like everything, and I'm going to lip-sync all of them. My musical talent is all over the place, so I can't say that I have one ultimate song. But I do Whitney Houston very well."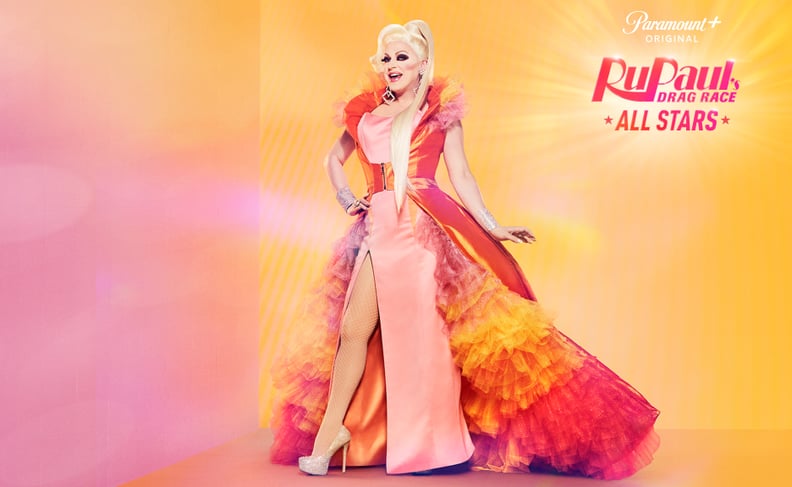 Pandora Boxx
"It was a little crazy to walk back in the Werk Room, because the last time I was there was like 2012, and it was not a great experience," Pandora said of her return to Drag Race. "It was very surreal to be back in this whole environment again."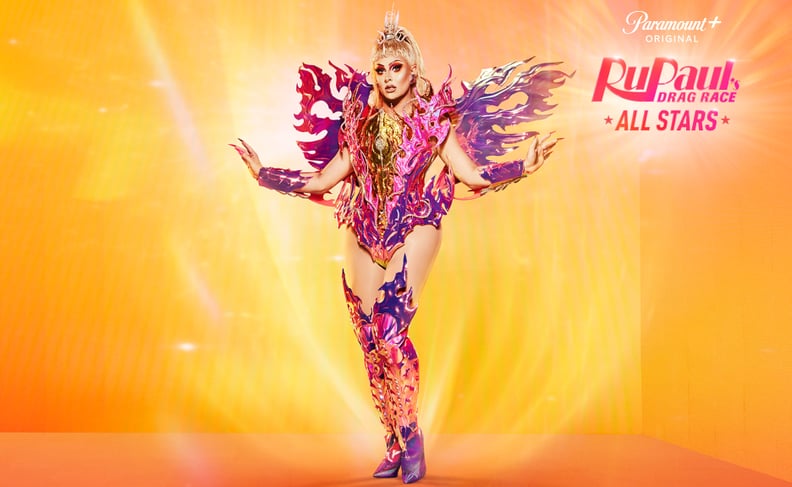 Jan
Yes, Jan is very aware that when people see her and think "rudemption," their minds go to Madonna: The Unauthorized Rusical. "I'm going to go with the rusical, final answer," she divulged when asked about an All Stars redemption. "I was going to say something like sewing, but I don't think that would have landed as well." As a queen who describes her drag as gay, she also had some insight into what an ideal lip-sync song would be. "My go-to lip-sync song is Whitney Houston's 'It's Not Right but It's Okay (Thunderpuss Mix).'"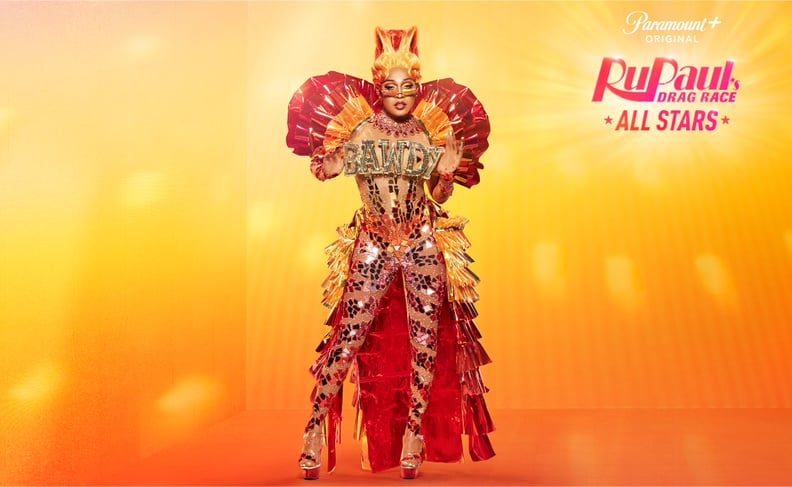 A'Keria C. Davenport
When it comes to potential new challenges, A'Keria is already looking to the future. "I'm an adventurous girl. I love to skydive and rock climb. I would love to see the girls in full drag, skydiving, but have them deliver a nasty pose. Oh, girl, that could be tea. RuPaul, I need my credit if you steal it," she told POPSUGAR. "I am the MacGyver of drag. There's not much I can't do."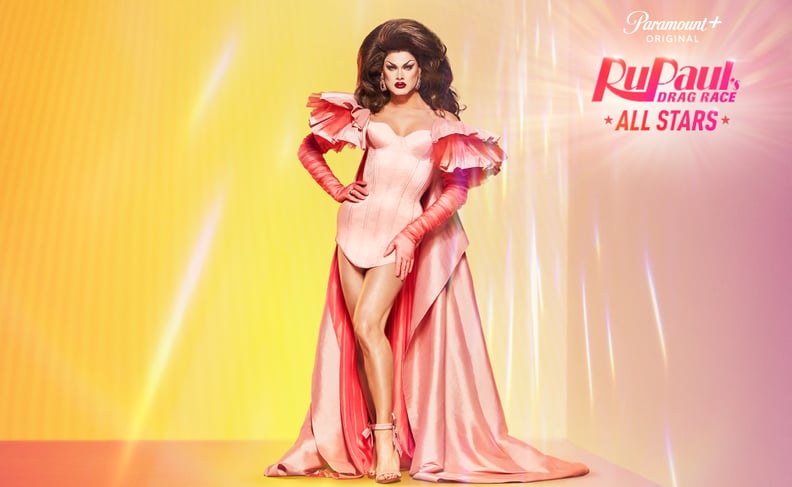 Scarlet Envy
While other queens were worrying about the girls waiting for them in the Werk Room, Scarlet Envy could only think about a missing nail. "I lost a nail in my trailer, like maybe 30 seconds before they came to say, 'OK, it's time for you to come out here,'" she said with a laugh. "We couldn't find it literally anywhere . . . I thought maybe somehow it's on me somewhere, so I was searching myself, waiting behind the [door], and we couldn't find it. I was actually caught up with that more than the general experience. And then of course, at the end of the day, when I took my tucking panties off, the nail fell right out."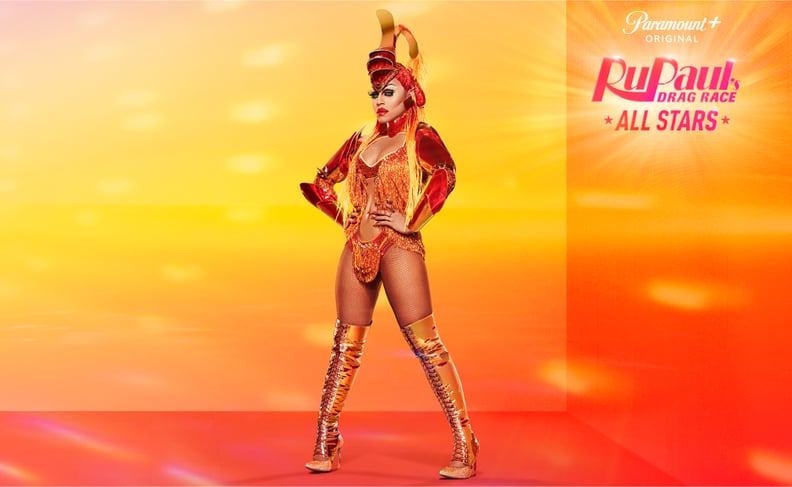 Yara Sofia
We weren't sure what to expect when Yara Sofia returned to Drag Race for the third time. However, her entrance into the Werk Room had us, and the rest of the queens, gagging. "I can be funny, I can be fierce, I can be dark. Just give me a challenge and just give me the runway, and I will whoop your asses," she said on the first episode of All Stars 6.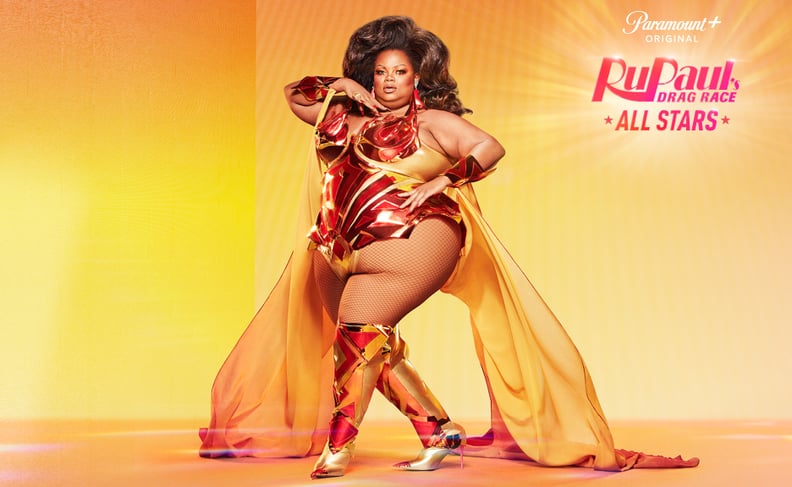 Silky Nutmeg Ganache
Silky Nutmeg Ganache didn't come back just to try to win the crown. "It was more so about going in and restarting my career and doing the things that I want to do this time," she stressed. "Because on season 11, I got caught up with all the trolls and the messiness, and I got distracted all the time. This time, I just wanted to go back in and be me. Walking in, I knew I had done my job because everyone was gagged on my look. So it made me very happy."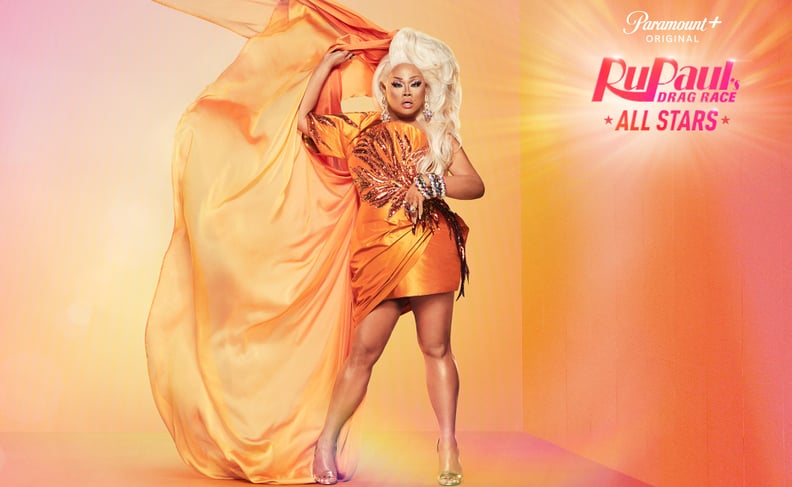 Jiggly Caliente
This season of All Stars was filmed during the height of the pandemic, which led to a few unforeseen complications. "It's just different to compete and be able to have the resources," Jiggly Caliente divulged. "Granted, we were trying to do this in the middle of a pandemic so it was hell to find stuff. Who would have known that getting a lace for a wig was going to be scarce to find? Who knew that silk taffeta was going to be so hard to find?I had the money, but then I was like, 'Whoa, I don't have sh*t to buy now.'"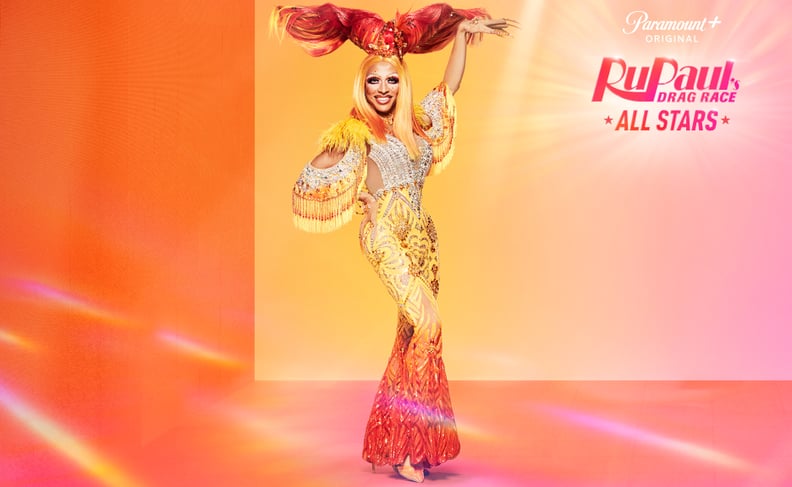 Serena ChaCha
"Walking into the work room definitely felt like you were just being reborn. And it felt like the last eight years of Serena was just summarized in that one entrance, you know?" Serena shared of her All Stars experience. "I did my thing over and over. I tried to recite poetry. I did it all. It was just amazing."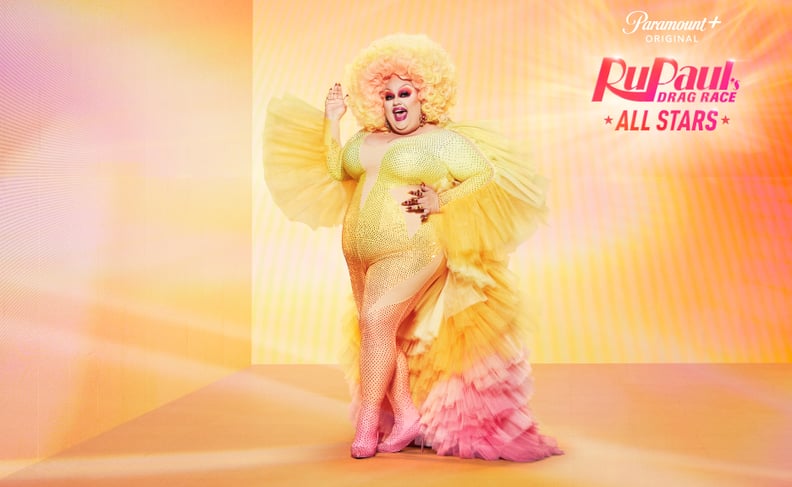 Eureka!
Coming back to Drag Race, Eureka! knew they had to step up their looks, because they were not looking to get on judge Michelle Visage's bad side. "Honestly, I knew I had to come in with some looks that wasn't bodysuits, because girl, the kids was trying to give it to me. All these bodysuits. You know my saying, b*tch, 'If you got the body, put a suit on it, b*tch,'" they explained. "I tried to bring in some looks, and girl, the looks are hard to turn out when you got b*tches like Jan and A'keria. I'm going to let you all know. These are stunting queens and look girls."
Status: Still in the competition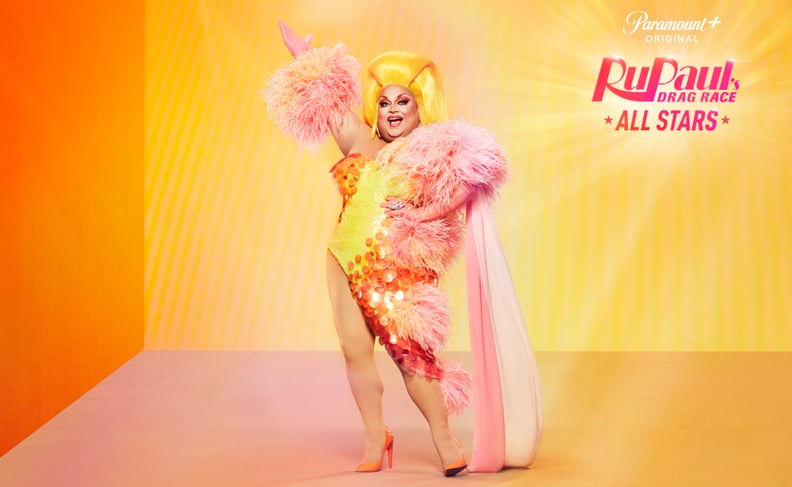 Ginger Minj
There's a reason Ginger considers herself the "glamour toad" of season seven and All Stars season three, and it has to do with keeping fans on their toes. "I would describe my drag as eclectic because I wake up one day and I want to be something. And then I wake up the next day, I want to be something else," she said. "And for the first time in my life, I'm really happy being all of those things."
Status: Still in the competition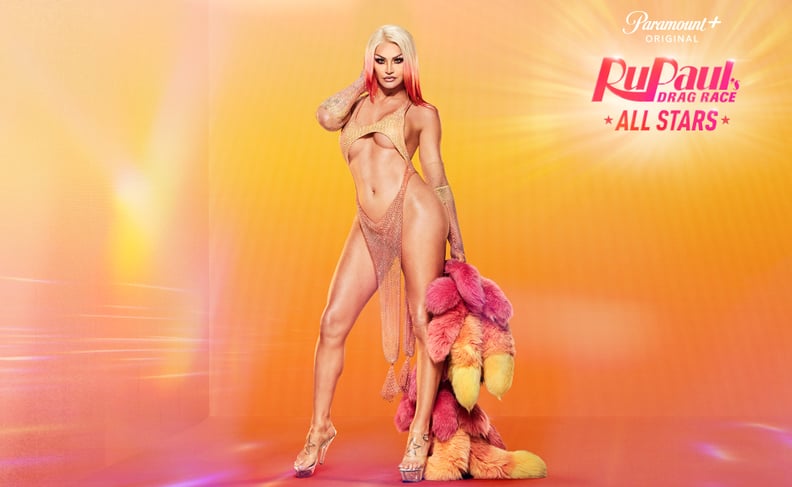 Kylie Sonique Love
Returning to the Werk Room as her authentic self was practically a dream come true for Kylie Sonique Love. "If I could describe it, it was like the first time Toys "R" Us opened in my town when I was a kid," she recalled. "Drag is something I love doing. All of the challenges that come with drag are something that really just makes me love doing drag so much."
Status: Still in the competition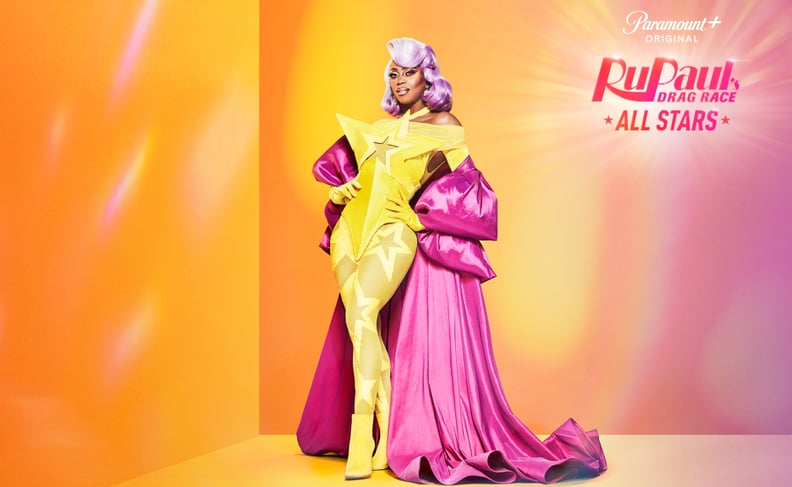 Ra'Jah O'Hara
Everything Ra'Jah had been worried about before her return to Drag Race fell away once she finally entered the Werk Room. "Once I got on the set and walked into the room, I was so comfortable. My nerves fell out and I was ready," she noted. "I saw my trolley and I was like, 'Focus girl, here we go. Let's do it.'"
Status: Still in the competition