Scream's New Directors Discuss Wes Craven's Legacy and Their Loyal Franchise Relaunch
What is Scream without Wes Craven? Not unlike Disneyland in Walt's wake or Chanel following Coco's death, the film franchise is continuing on for the first time without its iconic director, who died of brain cancer in 2015. "It's a tightrope to walk: to be respectful and find ways to tie a new story into an old lineage," said Tyler Gillett, who is codirecting the fifth Scream installment with Matt Bettinelli-Olpin. "It's something that has been top of mind since day one."
The filmmaking duo's reverence for Craven was evident when they spoke to reporters during a virtual production press day in late October. In fact, long before this gig was conceivable, Gillett and Bettinelli-Olpin used to cite the original 1996 Scream in pitch meetings for Ready or Not, their sleeper hit starring Samara Weaving. "It was one of the main movies we referenced when we were trying to get Ready or Not going because that tone is so hard to sell," Bettinelli-Olpin said. "That's a tone that we've been raised on thanks to Wes Craven."
And now, in quite the full-circle moment, Gillett and Bettinelli-Olpin have just wrapped production on their own Scream film, which is being framed as a relaunch and will feature both new and returning cast members. Oh, and it is just going to be titled Scream — breaking from the previous, numbered installments.
"There's a fun to it . . . but it's always pushing the boundaries."
Though mum about other specifics and spoilers, Gillett and Bettinelli-Olpin confirmed this Scream film would, like those that came before it, reflect the "current state of pop culture," as well as the horror genre in general. "Horror is as big as anything right now. So it's fun to go at it from that angle," Bettinelli-Olpin said. Gillett assured, however, that the cultural commentary isn't "heavy-handed": "It feels so much like a fabric and so baked into the idea of what the conceit is. It never once feels like it's preaching to you. You're just on the ride." Bettinelli-Olpin followed up, "It also goes hard like any good Scream movie. There's a fun to it and you're enjoying yourself and it kind of feels like a popcorn movie, but it's always pushing the boundaries." It's also going to be "f*cking scary," Bettinelli-Olpin added. "That's our aim."
One of the other challenges the directors have faced is crafting memorable kills that can be quickly and precisely conveyed by viewers with just a few words (e.g., the garage-door death in Scream or the movie-theater scene in Scream 2). "We've been really hard on ourselves with designing things that feel fresh and original," Gillett said. "It's a challenge, because there are so many iconic and amazing kills in this franchise. For us, ultimately what matters the most is that you love those characters and that you feel for those characters. So whatever form or fashion that peril takes, it feels like it really matters because it's hard to watch."
That's something Gillett and Bettinelli-Olpin learned in watching interviews with Craven, who believed onscreen deaths shouldn't be fun or enjoyable for viewers. "That's a human being going through something horrible, and if it's anything other than that, it becomes farcical and it becomes funny," Bettinelli-Olpin said. "That's great in some other franchises. Scream is not that. Scream has to still be about real people."
Despite their trepidations, the directors seem to have successfully traversed that tightrope they spoke of. "I believe Wes would've been so proud of the film that Matt and Tyler are making," Kevin Williamson said in a celebratory, production-wrap post. Williamson wrote the original Scream, as well as the second and fourth films, and is an executive producer on this one. He added, "I'm thrilled to be reunited with Neve, Courteney, David and Marley, and to be working alongside a new filmmaking team and incredible cast of newcomers that have come together to continue Wes's legacy with the upcoming relaunch of the franchise that I hold so dear to my heart."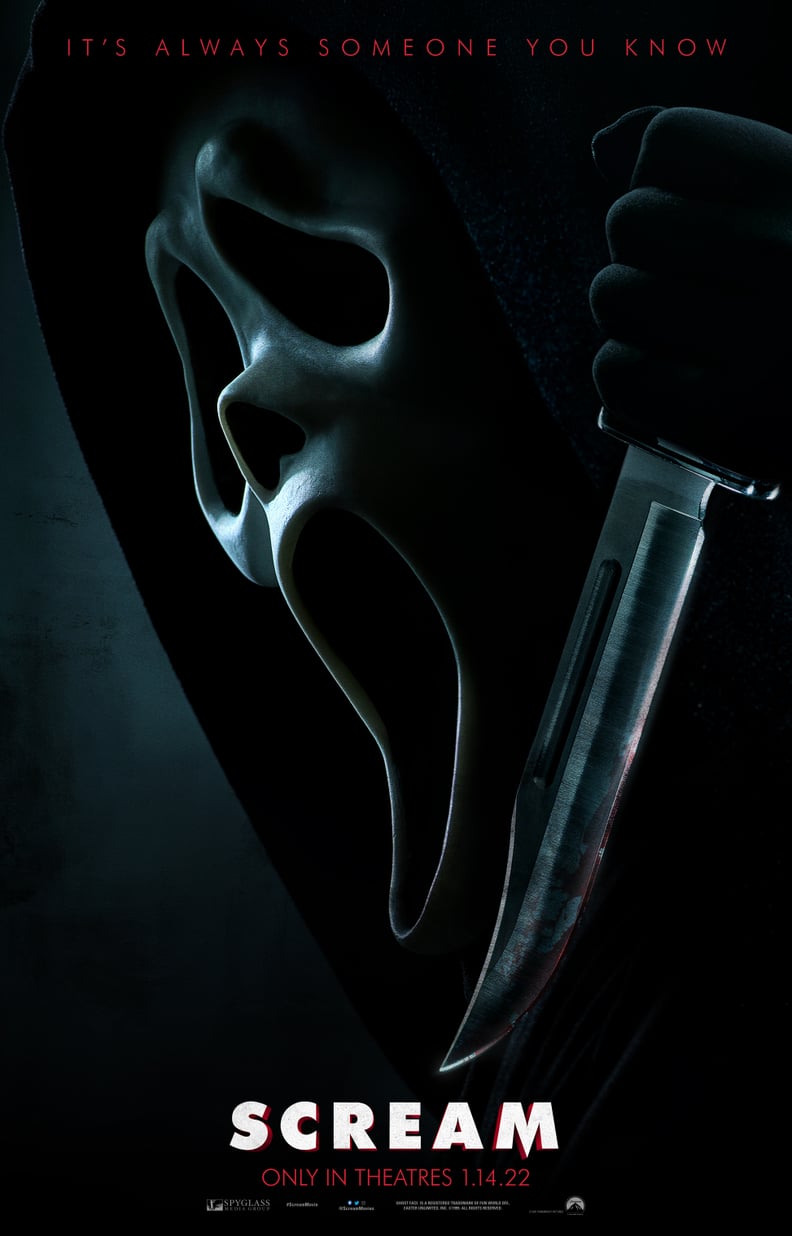 What Is the Title of the Fifth Scream Film?
Williamson confirmed on Nov. 18 that the fifth film would simply be titled Scream. He wrote, "Thats a wrap on Scream, which I'm excited to announce is the official title of the next film!" Though confusing, the stand-alone title makes more sense when you consider the film is being classified as a relaunch of the franchise.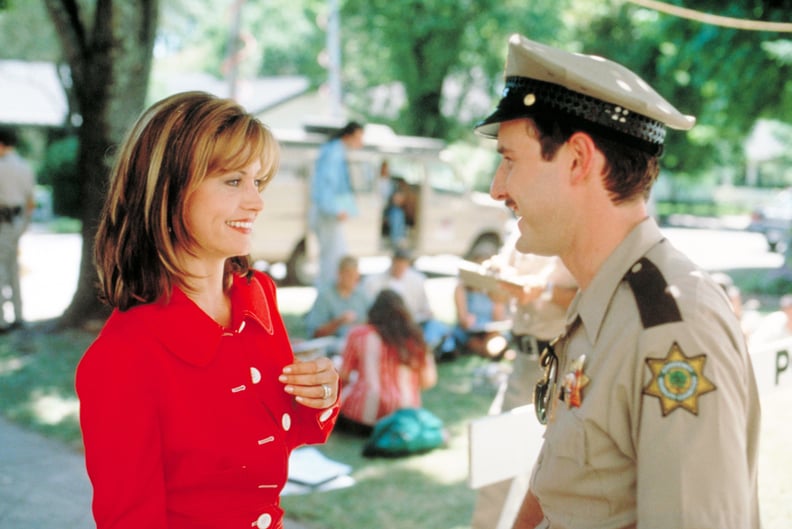 Who Is in the Cast of Scream?
Returning cast members include Neve Campbell, Courteney Cox, David Arquette, and Marley Shelton, who made her first franchise appearance in the fourth installment. Scream will also feature several new cast members, including Jack Quaid, Melissa Barrera, Jenna Ortega, Dylan Minnette, Jasmin Savoy Brown, and more.
Campbell, who portrays the film's central Sidney Prescott, was initially hesitant about continuing the franchise, but she was ultimately swayed by a heartfelt letter from Gillett and Bettinelli-Olpin. "The two directors wrote me a very touching letter about Wes Craven and how he was such an inspiration to them and how they really want to honor him, and that meant a great, great deal to me," Campbell said in May.
Gillett, meanwhile, spoke highly of the Scream cast when he said, "The experience that we've had with the cast — both legacy characters and new cast members — I don't think it comes around maybe but once in a career."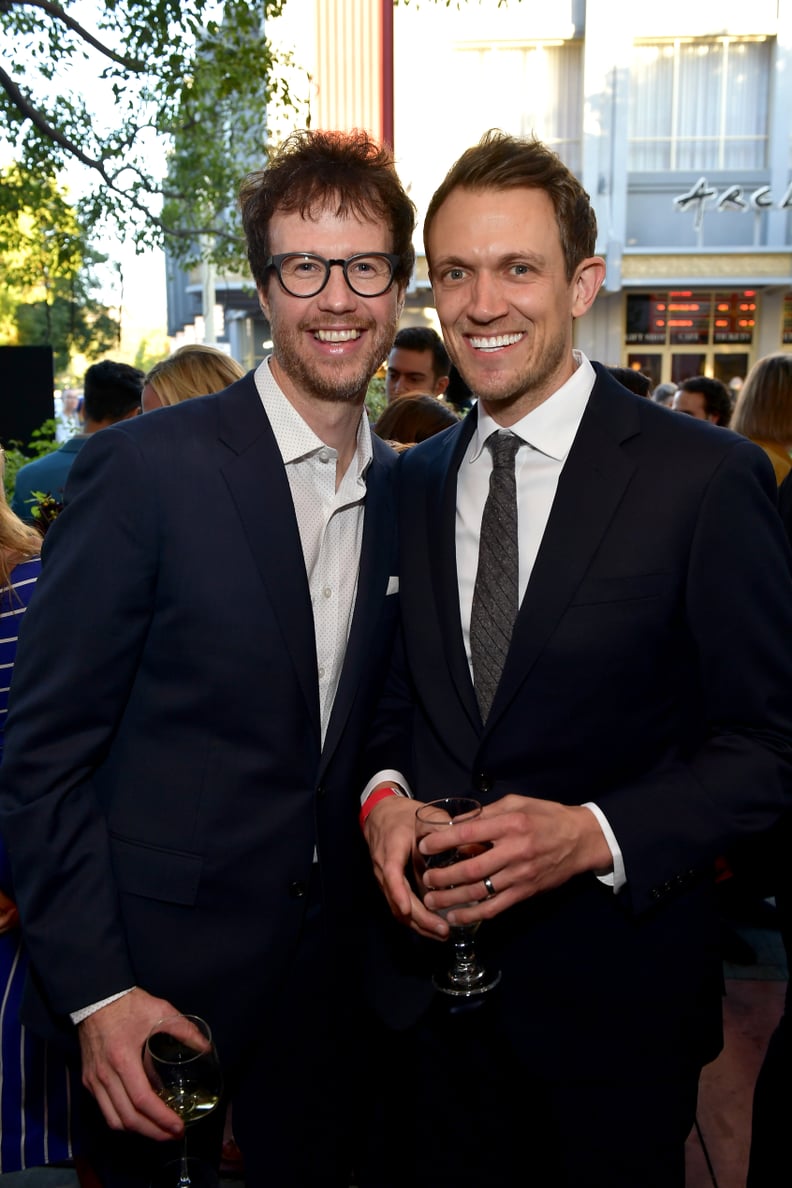 Who Is Making the Fifth Scream Film?
Gillett and Bettinelli-Olpin were the only directors considered for Scream. Coproducer William Sherak said during the virtual press day, "We never went to any other filmmakers. We wanted them from the second we started developing it. It is such a hard tone to get, and to get right. This tone is in their DNA, and the only way to really pay homage to Wes, and respect Kevin with what he created 26 years ago, was really to make sure we got the tone right."
The script was written by James Vanderbilt and Guy Busick, whom Gillett described as "wildly talented on the page" and "absolute megafans" of the franchise. "When we read the story that Guy and Jamie put on the page, there was something so undeniably new and also something so undeniably Scream about it," he said. "We just knew that we had to be a part of it."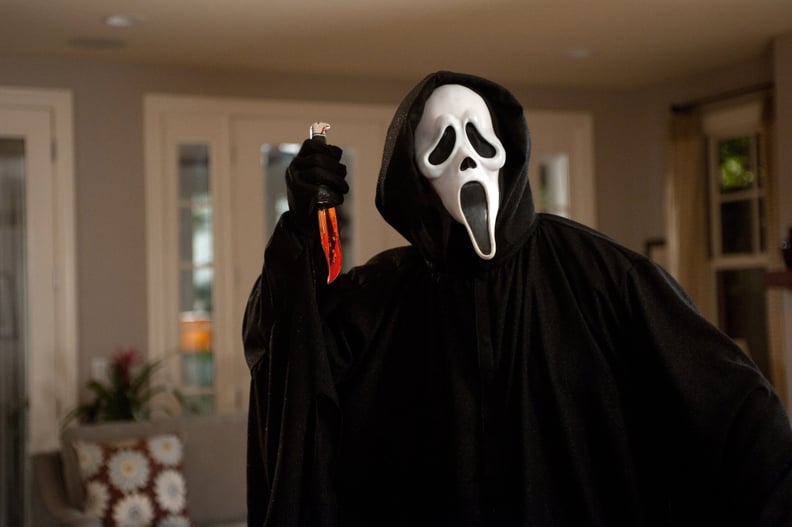 When Will Scream Be Released?
The fifth Scream film will be released on Jan. 14, 2022.