Sex Education's Aimee Lou Wood on Her Season 3 Storyline
Sex Education's Aimee Lou Wood Says That the Bus Scene Is Just the Beginning of Her Journey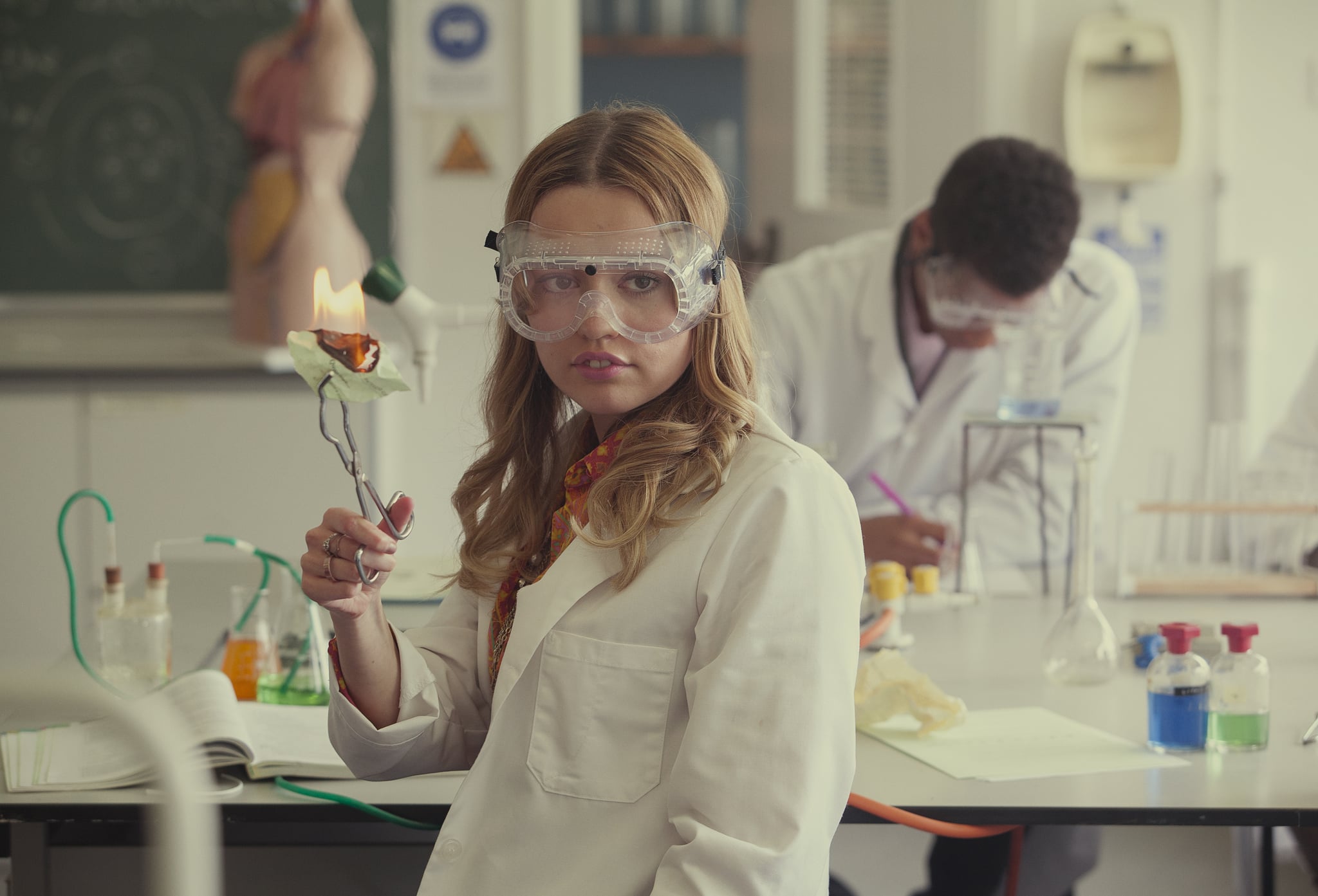 Aimee Gibbs is a character that the world pretty much fell in love with the instant she first appeared on our screens in Netflix's Sex Education back in 2019, and that's for a number of reasons. She's incredibly funny and kind, isn't afraid to tell it like it is, and in season two of the show, she has a formative experience that many women can relate to, which changes everything for her. In season two, the character of Aimee Gibbs (played by the BAFTA award-winning Aimee Lou Wood) encounters sexual assault on a bus, which sparks a fear of public transport and forces her to reevaluate her relationship with sex, with her boyfriend, and most importantly, with herself.
We caught up with Wood to talk about the all-important storyline, the effects of sexual assault, and the development on her character on Sex Education.
"We've been talking about the beauty of the bus scene and how gorgeous that was. It was a huge step for Aimee to get on that bus and be with the girls, but it is the beginning of her journey, it's not the end," Wood told POPSUGAR. In the new season, Wood explained that her character is "still very much attached to this idea of 'the old Aimee,' as she calls it, and actually, she's almost grieving for that old Aimee and still trying to get her back." Eventually, Aimee realizes that "the old her" is gone and that it's OK to change, thanks to a number of therapy sessions with Dr. Jean Milburn (played by Gillian Anderson).
A big part of the learning curve for Wood's character is accepting that change is inevitable, and most importantly, that it's a good thing. "You're never going to be the old you again, and actually that's OK. For Aimee, it's really about truly coming to terms with that, but also truly believing that what happened was not her fault. She understands it logically, but she hasn't quite internalized it. She hasn't truly accepted it," Wood explained.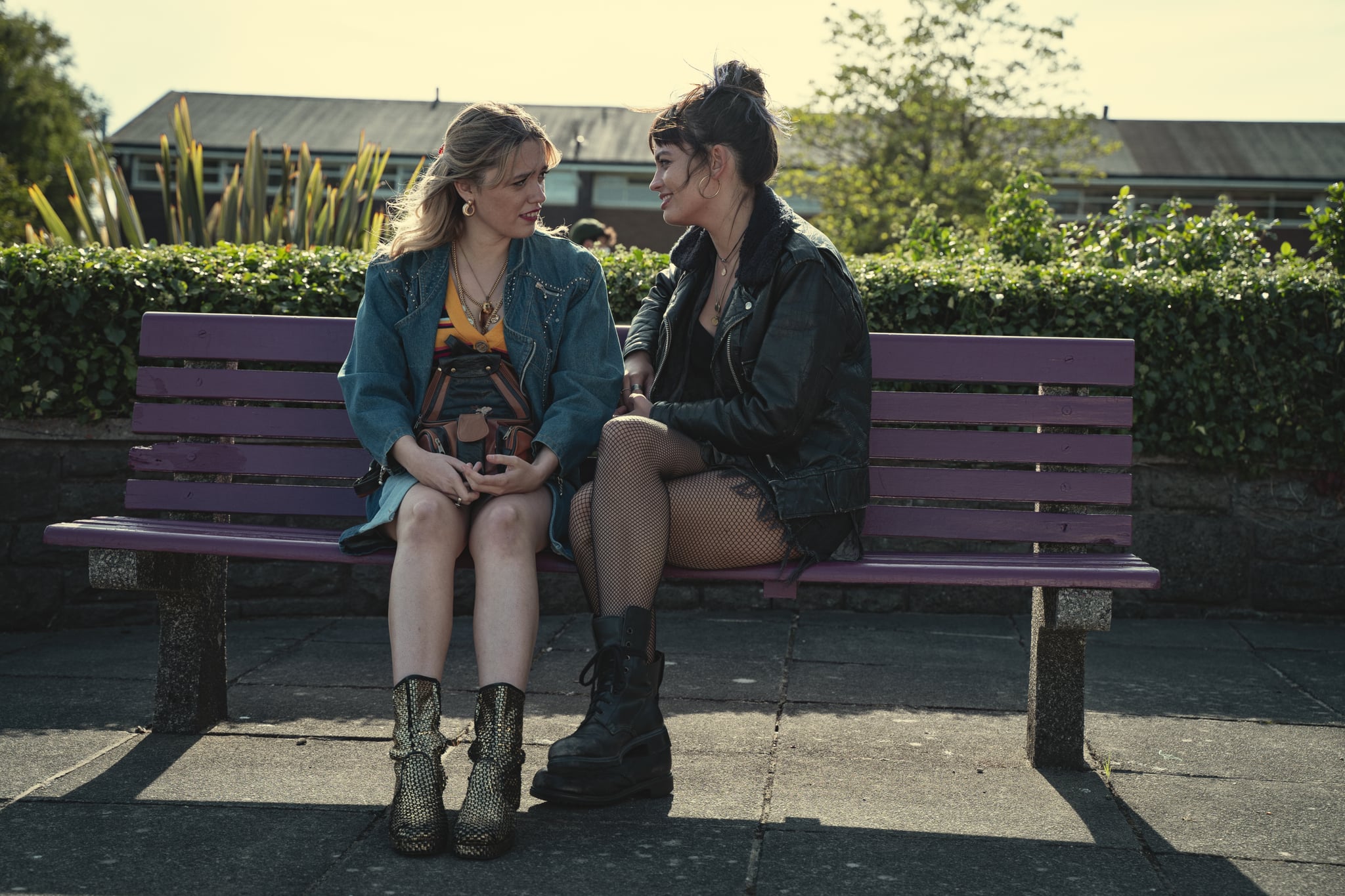 A number of situations in the show trigger Aimee to revisit her assault experience, whether it's conversations with her best friend Maeve or her changing relationship with her boyfriend Steve, and ultimately, they each force Aimee to delve into her pain and fear, instead of ignoring it. Wood confirmed that "I think that's what opens her up inside, so that she's ready to hear from Jean that it was not her fault, and actually, she will be able to absorb that now. Previously, she hasn't been truly ready to really know that in her bones."
"I hope that people who have gone through it get that message from it, that it's really positive and really brave to ask for help."
According to Wood, season two of Sex Education was all about trust and getting the message across that "if you have someone that you trust, you should talk to them," She added, "As soon as Aimee opens up to the girls in detention, that is when her recovery and her healing begins. Going through it alone and internalizing it all it creates a lot of shame actually, because she's turned inward and is somehow trying to make sense of it. How she's made sense of it [at first], is by telling herself that it was her fault and that she shouldn't have smiled at him, but it's only when she opens up to the girls and they tell her, 'No, we have all been through this. We've all been through something similar, and it is not our fault. It's got nothing to do with us. It's them, and actually the anger needs to be with them and it shouldn't be turned inward on yourself.'"
For Aimee, the third season of the show is about really accepting that what happened wasn't her fault and that it has changed her in some way, for better or for worse. "She's looking at the truth of herself in the eyes, and that's quite scary, and growth can be really uncomfortable, but also, it's amazing to see her do that. It's very important that we show that it is such a process and that recovery is going to take time and it's not just all of a sudden better, it's going to be with her forever."
In terms of what she hopes the storyline will do for other young women, Wood said that "[Aimee] going to therapy and her asking for that help gives the message that it is the most courageous thing in the world to ask for help and the most brave thing to admit that you're struggling. It is not a sign of weakness — it takes absolute courage to do that. I hope that people who have gone through it get that message from it, that it's really positive and really brave to ask for help."
If you or a loved one need mental health help or treatment, the National Alliance on Mental Illness (NAMI) has several resources, including a helpline at 1-800-950-6264. You can also text "NAMI" to 741741 or email info@nami.org. For sexual-assault resources, you or your friend can contact the Rape, Abuse & Incest National Network (RAINN) by using the chatline at online.rainn.org or calling the hotline at 800-656-4673.