Simone Ashley Opens Up About South Asian Representation in "Bridgerton"
Dearest reader, I'm pleased to let you know that after speaking with Simone Ashley, I can confirm that she is every bit as charming as her "Bridgerton" character, Kate Sharma. When I first heard that Ashley would be joining the cast of Netflix hit show's second season, there were a lot of emotions running through me.
As a South Asian woman, the past few years have been so incredible to watch stars like Maitreyi Ramakrishnan, Poorna Jagannathan, and Richa Moorjani take center stage on Mindy Kaling's "Never Have I Ever." And now, with Shondaland's "Bridgerton" showcasing newcomers like Ashley and Charithra Chandran, who plays Kate's little sister Edwina Sharma, I'm finally seeing the representation I've been dreaming of. Having my daughter just a few months ago, it's truly an amazing feeling knowing that she's going to grow up and see the type of representation that I wish I had in my youth.
Ashley and I spoke about everything from where she was the first time she learned she landed the coveted role, how she felt about our culture being represented on TV, and what being South Asian means to her. Check out our conversation ahead.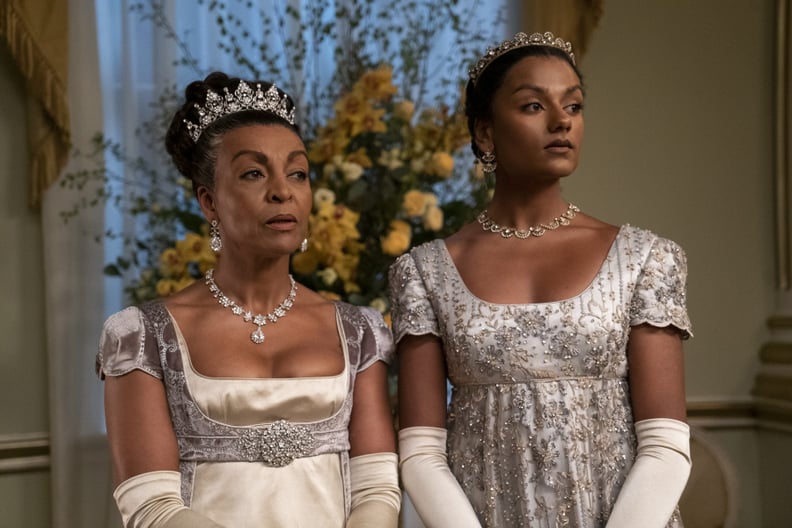 POPSUGAR: Do you remember where you were when you found out you landed the role of Kate Sharma?
Simone Ashley: Yes, I was in London filming at the time, and it was a whirlwind, to say the least. I was actually living in LA and I came to London to wrap up filming on a few projects. I thought I was going to go back to the States when "Bridgerton" had literally just fallen in my lap. Within two weeks, everything changed. I moved back to London and then headed over to rehearsals and we started filming. I've just been kind of riding the wave of all of this wonderful change and opportunity. It's been a bit crazy but in the best way possible.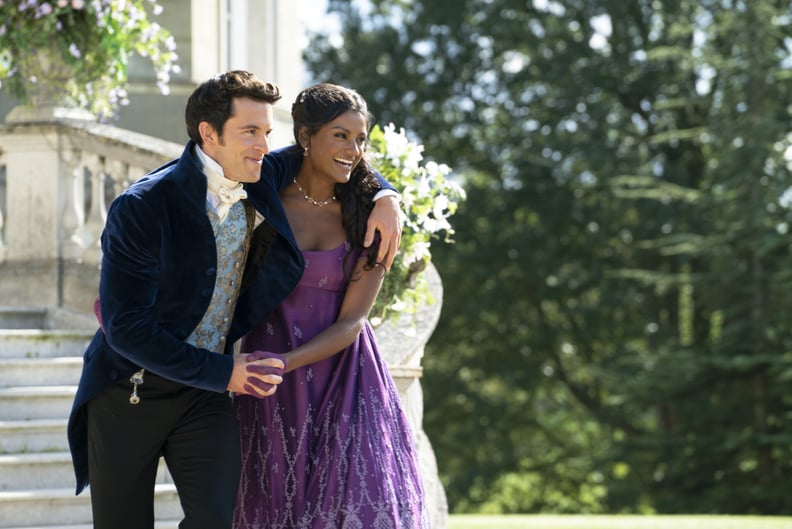 PS: We spoke with the show's lead costume designer, Sophie Canale, and she told us that she wanted to make sure the character's outfits had South Asian influences. How did you feel about that?
SA: It was such a pleasure to work with Sophie [Canale]. She knocked it out of the park. She really added to Kate's journey starting from when we meet the character. Kate starts out with her hair pulled back and wearing minimal makeup. She's wearing very muted, dark colors because she wants to blend in the background and doesn't really believe in herself. As Kate lets go and falls in love, we see Sophie bringing in all of these amazing colors to her costumes. We also see her hair loosening and Kate in more makeup.
PS: It was just such a pivotal and emotional moment to see so many of our South Asian traditions and heritage being celebrated on such a huge Netflix show, such as the Haldi ceremony, the hair oiling scene, and when you and Charithra called each other "Didi." Did you realize the impact those moments would have on viewers when you were acting them out?
SA: I don't think anyone could have prepared us for the wonderfully overwhelming reaction, especially to the Haldi scene. I've never brought anything like that to screen before in my life, so that was incredible to perform with Charithra and the team. The hair oiling scene was my favorite because that was one that I definitely resonated with. I think a lot of women from a variety of heritages and cultures can relate to that really intimate bonding moment of two women applying coconut oil to their hair. I really loved filming that scene with Charithra and I think her performance in it is truly so amazing. There's such a pivot within the story and the fact that I could carry that scene as her eldest sister applying coconut oil to her hair, that's just incredible. It was done in the most non-performative authentic way.
PS: It really resonated with me because that's just something I've done my entire life and now millions of people around the world are going to see our culture, which is so cool!
SA: Exactly, this is representation. It's sharing our culture with the world and normalizing it.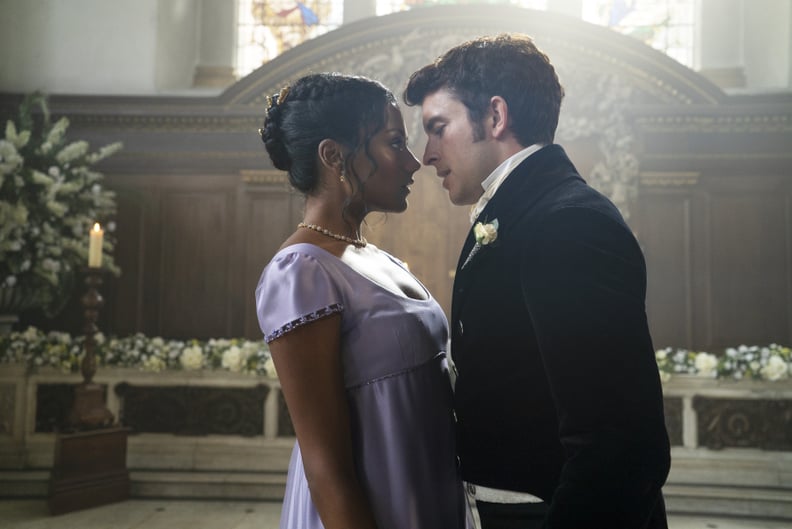 PS: Are there any words of wisdom you would like to impart on young South Asian women who look up to you?
SA: Always say yes to your dreams. Never indulge in self-doubt, any inkling of it, because I think going for what you want and following your heart definitely does breed opportunity. There's so much strength in that and it takes a lot of bravery. It's worked for me, and if there's anything that I can prove is that it can open doors for you and you can be in the drivers' wheel of your own dreams and your own opportunities. You don't need to wait for the world to happen, you can make it happen yourself.