Stranger Things Season 4 Release Date
The Second Part of "Stranger Things" Season 4 Is Coming Soon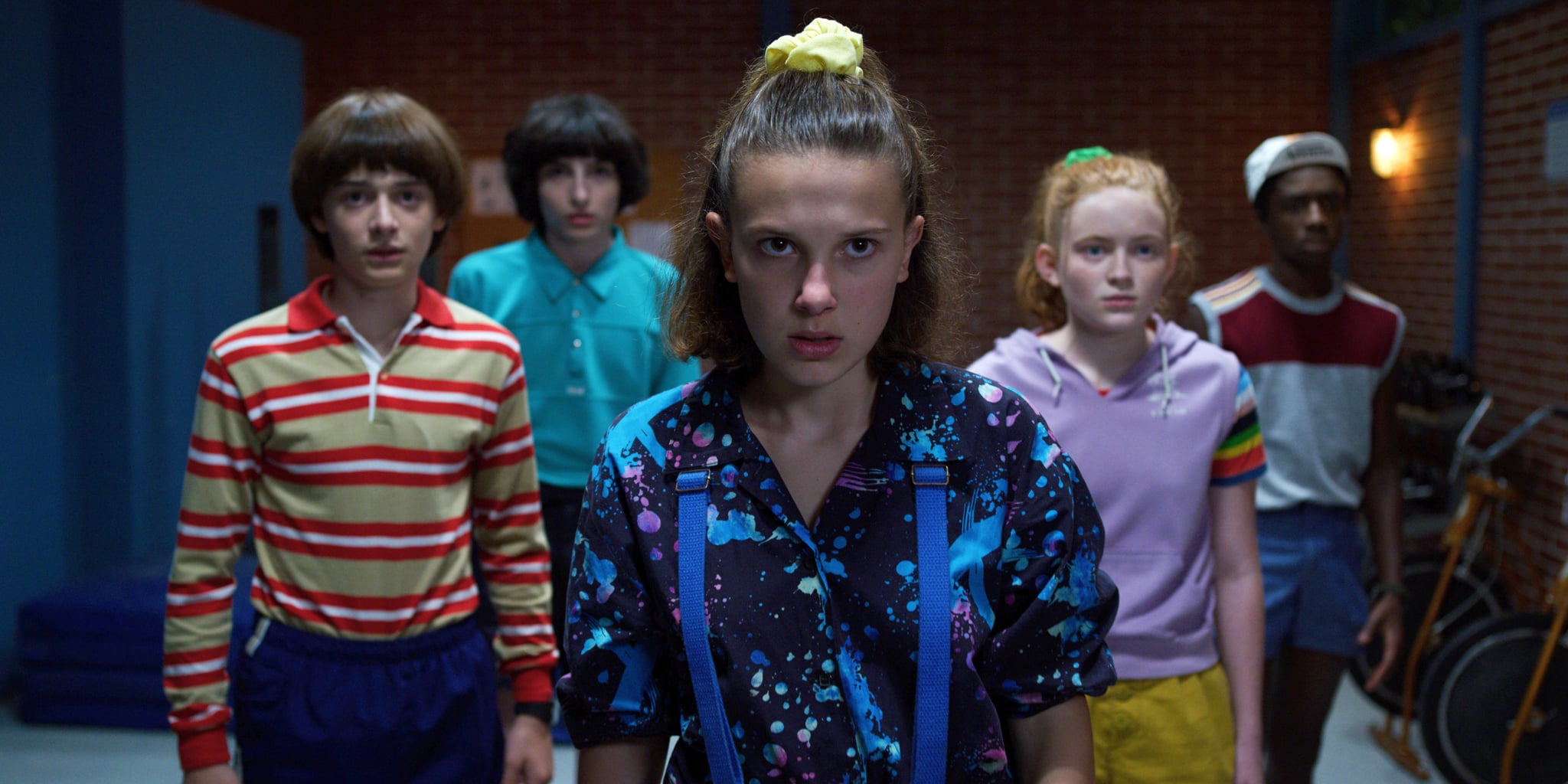 Image Source: Everett Collection
Fans have been eagerly anticipating the arrival of the second half of "Stranger Things" season four since the first half aired on May 27, but the wait will soon be over, as the last two episodes will air on July 1.
After sharing a handful of teaser trailers back in early 2022, Netflix confirmed that the show would return in two parts. "Given the unprecedented length, and to get it to you as soon as possible, season 4 will be released in two volumes," creators Matt and Ross Duffer revealed in an open letter shared on Instagram on Feb. 17.
Season four of "Stranger Things" revolves around Vecna, a horrific monster who embarks on a murder spree in Hawkins — and whose mind control powers can be countered by great music. But if the Hawkins crew are able to defeat him in the second part of season four, the horrors of the Upside Down could finally come to an end. After all, the tagline for the upcoming season is "Every ending has a beginning."
In their letter, the Duffer Brothers also shared that the '80s-set sci-fi series will also end its iconic run with a fifth and final season. "Seven years ago, we planned out the complete story arc for 'Stranger Things,'" the Duffer brothers continued. "At the time, we predicted the story would last four to five seasons. It proved too large to tell in four but — as you'll see for yourselves — we are now hurtling toward our finale."
Production for the final season has yet to begin, but based on all the editing and visual effects that go into the show, we won't be seeing it for quite some time. For reference, season three of the show wrapped in November 2018 and aired in July 2019. So if that's the case, season five may not arrive until sometime in late 2023/early 2024. But there's still much more mystery to dig into before we get there. As we count down the days to the release of the second half of season four, get a sneak peek of what to expect ahead.
"Stranger Things" Season 4 Release Date: Volume 1
"Stranger Things Season 4" was released on May 27, 2022.
"Stranger Things" Season 4 Release Date: Volume 2
Volume 2 will appear on Netflix on July 1, 2022.