When Will Stranger Things Season 4 Be on Netflix?
Stranger Things Season 4 Is Almost Done Filming, but When Is It Hitting Netflix?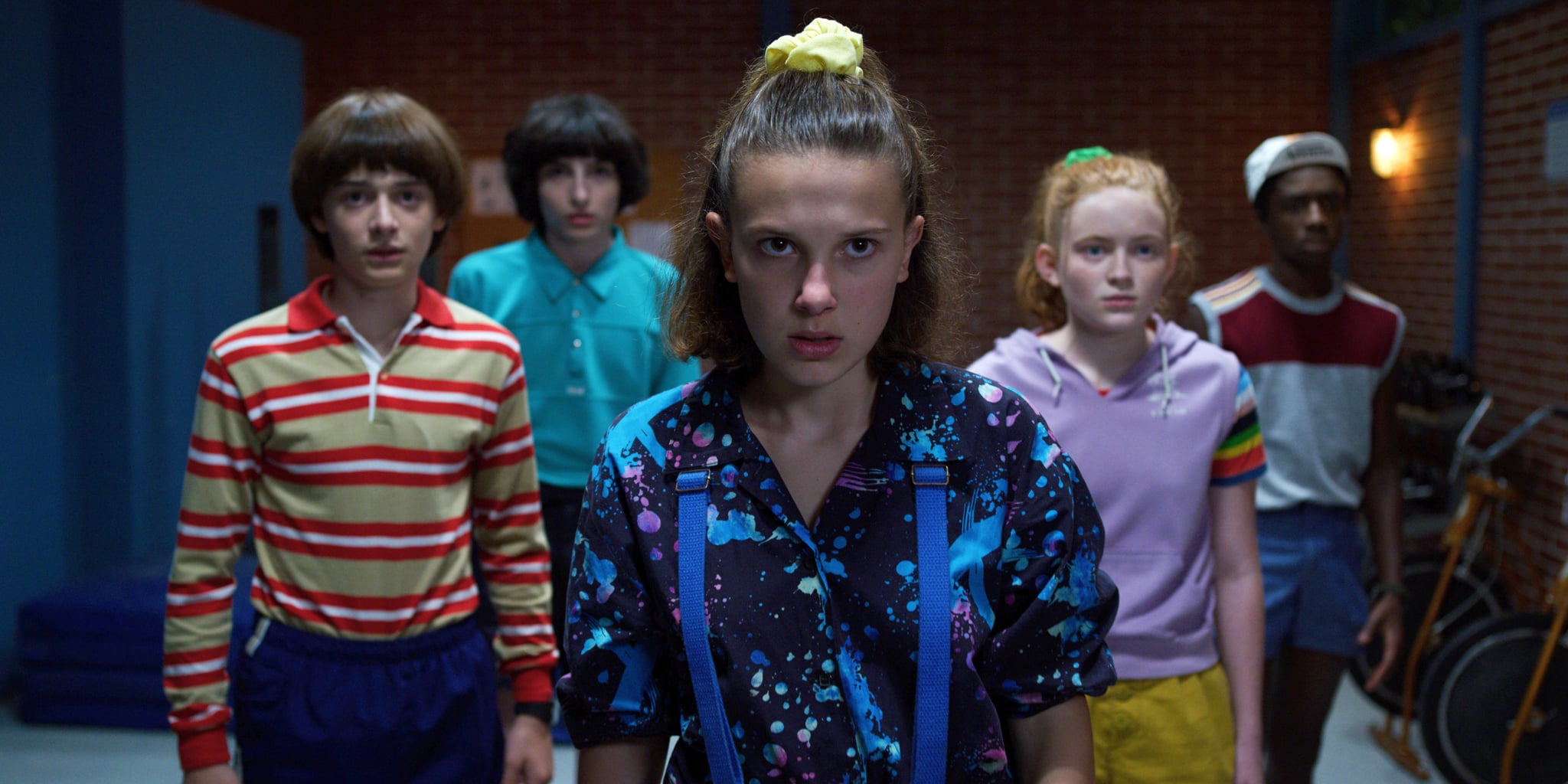 Image Source: Everett Collection
It seems like we've been waiting forever for Stranger Things season four, but the wait will soon be over. Not only has Netflix shared a handful of teaser trailers already, but it finally confirmed what we'd been thinking: season four will premiere in 2022. As for whether or not season four will be the show's last, executive producer Shawn Levy told Collider that "there is a plan" because "no one's making it up as we go along . . . there is an endgame."
Originally slated to be released in early 2021, the fourth season was delayed due to the coronavirus pandemic. Based on all the editing and visual effects that go into the show, it makes sense that there will be a gap between when filming likley wraps by Aug. 13 and the release date. For reference, season three wrapped in November 2018 and aired in July 2019. If that's the case, we could be looking at a February or March 2022 release date.
This fits in with the theory that season four will center around Valentine's Day. Since each season centers around a specific holiday — season one with Christmas, season two with Halloween, and season three with the Fourth of July — fans have speculated that next season will be all about the holiday of love. Not only would it fit with the current storyline, since season three coupled up a lot of characters, but the first teaser for the new season was released on Valentine's Day. A coincidence or a clue? We guess we'll have to wait to find out.