Succession: Is Kendall Roy Dead?
It's Time to Discuss What Happened to Kendall in the Latest Succession
Watch out! This post contains spoilers.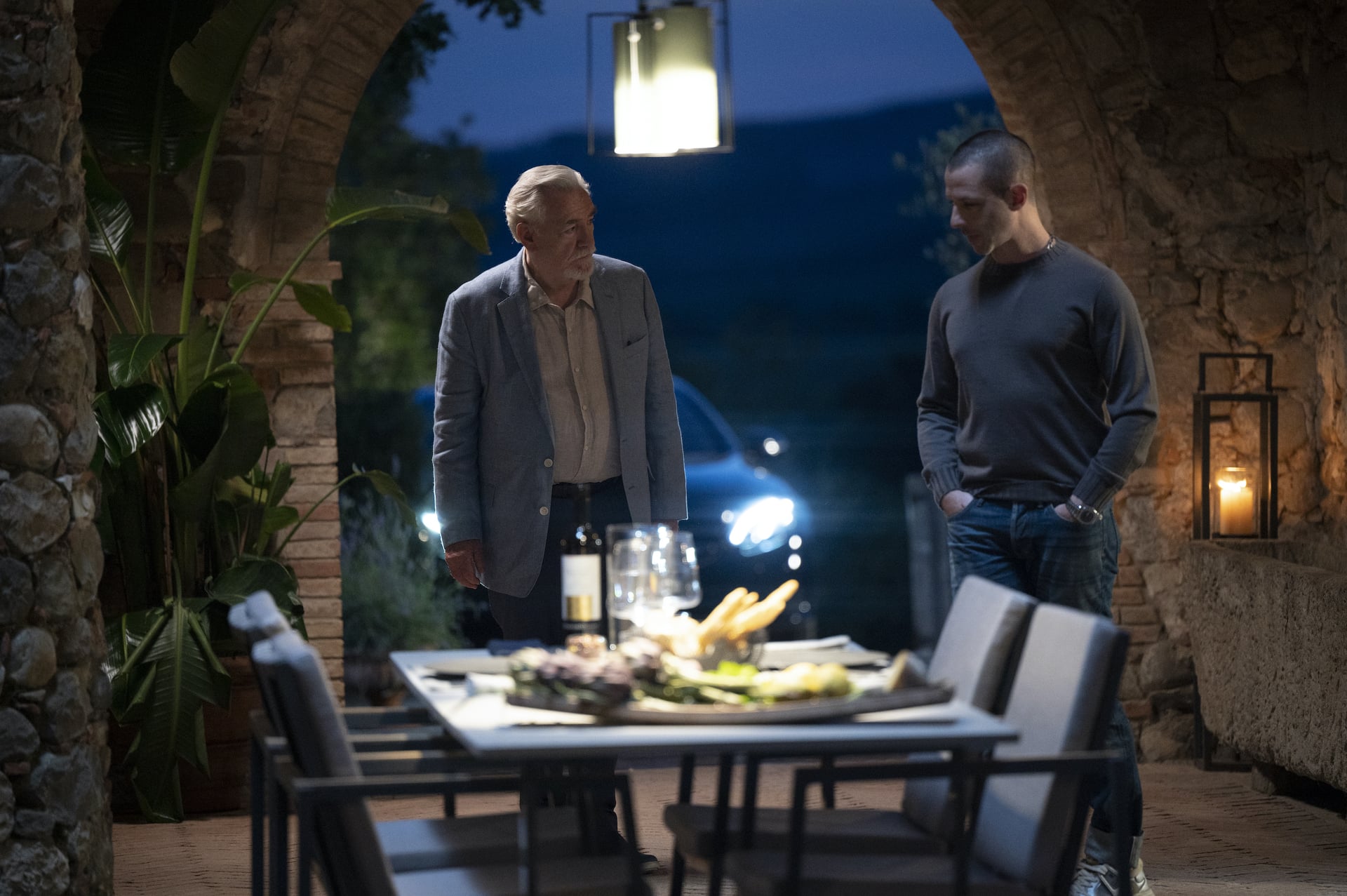 Season three of Succession has been a roller coaster for Kendall Roy (Jeremy Strong). The son of patriarch Logan Roy (Brian Cox) has been at odds with everyone in his family after he blew the whistle on his father's wrongdoings in connection with the cruise ship scandal and tried to take over the family company, Waystar Royco. In the Dec. 5 penultimate episode of the season, the father-son battle between Kendall and Logan all came to a head, with Kendall reaching his breaking point and finally asking his dad for an out — from the drama, from the backstabbing, from the torment, from the company, from everything. But Logan shuts him down, and the episode ends with Kendall on a raft in a pool in a very precarious situation as the credits roll. The ambiguously foreboding ending left viewers wondering if the second-eldest Roy child is attempting to kill himself.
What's Happened to Kendall Roy in Succession So Far?
Previously on Succession, Kendall is responsible for the tragic drowning death of Andrew Dodd, a young man he was trying to get drugs from at his sister Shiv's (Sarah Snook) wedding. Kendall, not in his right mind, then covers up the death and asks his dad for help sweeping it under the rug. Though Logan does help him, he clearly hasn't let it go in season three, as he brings it up in the most recent episode (episode eight) when Kendall asks for mercy. Logan asks Kendall, "How long was that kid alive before he started sucking the water?" He then taunts him by counting. And though Kendall has given up the fight, Logan doesn't seem to care.
As the episode ends, Kendall is floating in a pool on a raft, a beer in his hand. As the camera pans underwater, Kendall submerges his face in the water before the screen goes dark.
Is Kendall Roy Dead in Succession?
It can't be understated how ambiguous the ending of episode eight's ending was, but it is certainly possible that the weight of accidentally killing Andrew and being shunned by his family got to be too much for Kendall, leading him to attempt suicide. And while this is almost certainly an interpretation the writers expected viewers to have, fans aren't so convinced it's actually what's happening in the final scene.
One viewer tweeted a theory that states, "I'm pretty sure the end scene wasn't supposed to indicate that Kendall was dying - he was just holding his breath to see what it was like for the caterer after Logan asked him how long the kid sat there before he started inhaling water." Further discussion on Reddit shows many viewers agree with this theory. Some wonder if Kendall even submerged his face in the water on purpose to begin with, posing the possibility that he passed out, and that the ending scene mirrors the circumstances of Andrew Dodd's death. But even if the scene is meant to mirror Andrew's death, many fans believe Kendall will ultimately be saved.
Will Kendall Roy be in Succession's Season 3 Finale?
After such a brutal time dealing with his family and his own demons, he's clearly not in a good mental space, so it's hard to say where he may go from here. The season finale will surely provide answers as to what really happened to Kendall in the pool, but one thing that won't provide answers is the season finale promo. While the rest of the cast is featured in the 40-second clip, Kendall is not.
Kendall's absence in the finale promo does not necessarily mean he died in episode eight, seeing as editors often leave characters out of promos to conceal key plot developments. Viewers will simply have to watch the finale when it airs on Sunday, Dec. 12, on HBO for answers.
If you or a loved one are experiencing suicidal ideation or are at risk, the National Suicide Prevention Lifeline has several resources and a 24/7 lifeline at 1-800-273-8255.
Image Source: Graeme Hunter / HBO