These Suicide Squad Halloween Costume Ideas Are Bad to the Bone
Suicide Squad proved that 2016 was the year of bad guys. Not only did the film feature a killer soundtrack and some notable Justice League cameos, but it was also filled with badass costumes. It's no doubt that film is going to be all the rage this Halloween, so why not get ahead of the trend by perfecting your outfit now? If you're looking to show your dark side this season, let these DC Comics villains be your ultimate inspiration.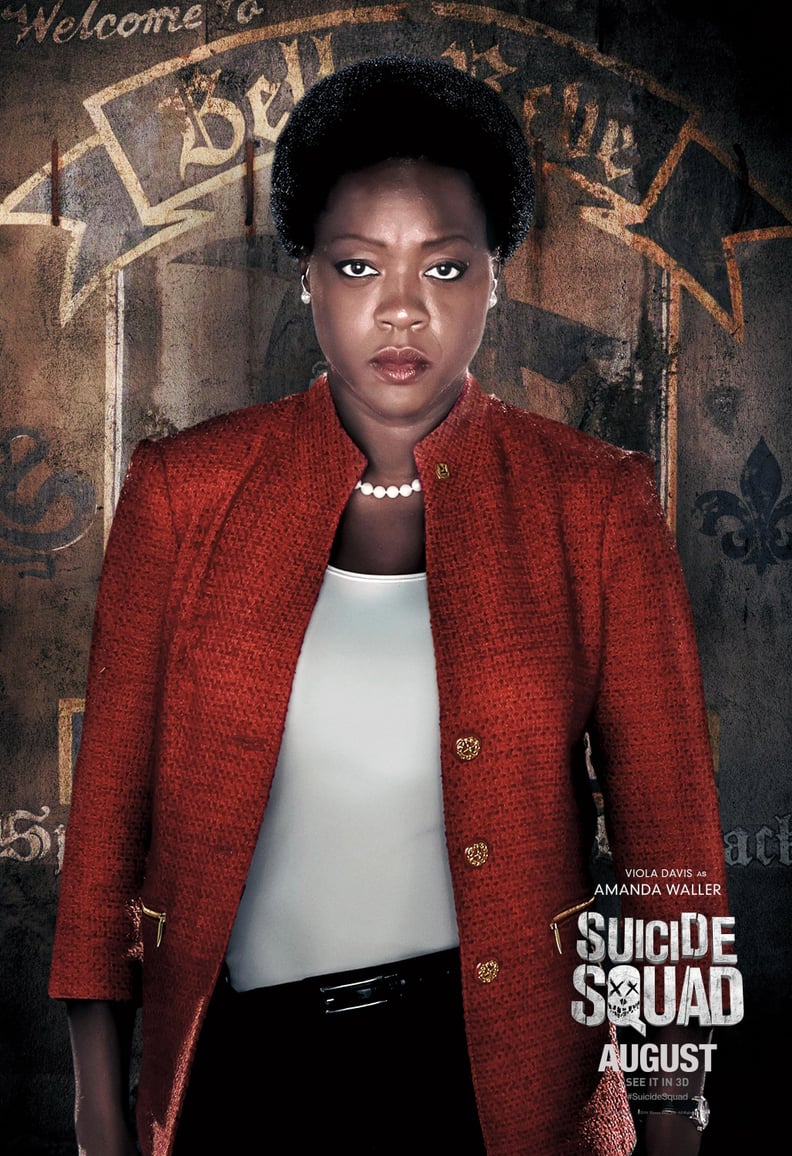 Amanda Waller
What to wear: A pair of black slacks, a white tank top, a red blazer, and pearl accessories.
How to act: It isn't enough to just act like you're the baddest boss in town, you need to be the baddest boss in town.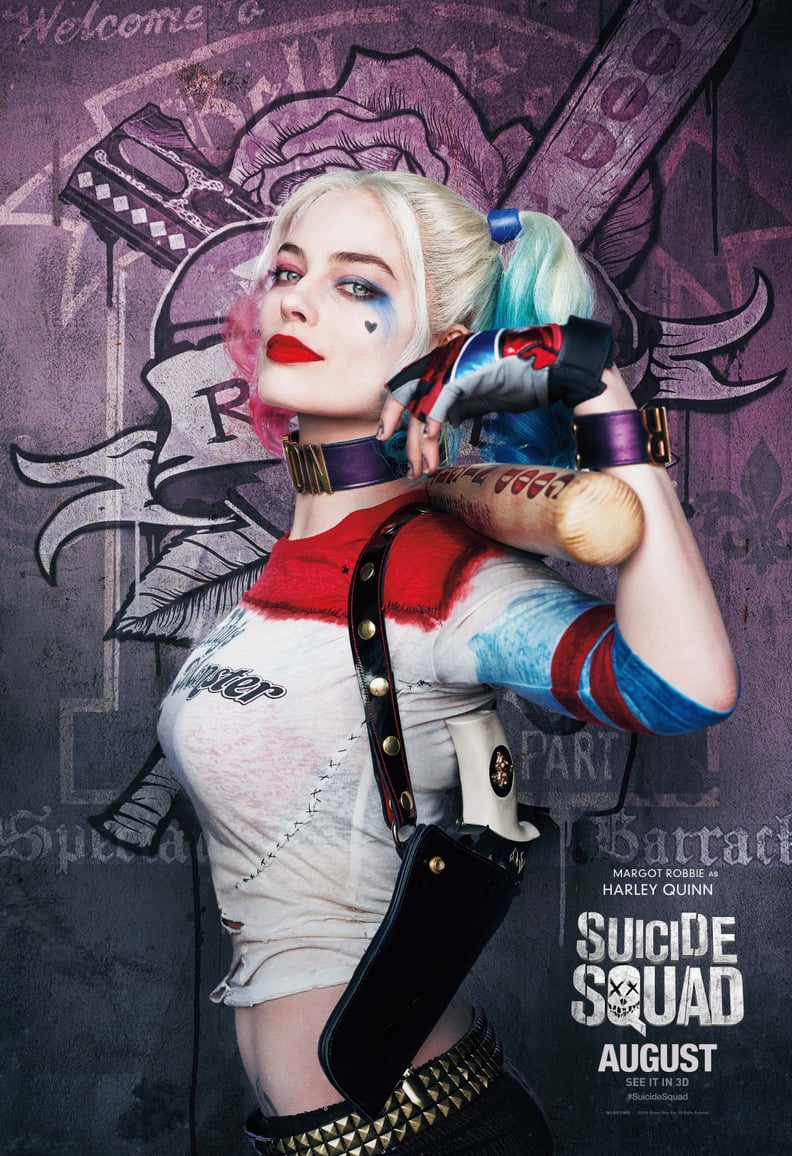 Harley Quinn
What to wear: When it comes to Harley Quinn's getup, the devil is in the details. You'll need some blue and red shorts, a baseball tee that reads "Daddy's Lil Monster," and a pair of black and white heeled sneakers. As for accessories, grab a pair of fishnet tights, a studded black belt, and a blue and pink wig. Don't forget your trusty baseball bat!
How to act: On the verge of insanity. Constantly talk to strangers about your "Puddin'."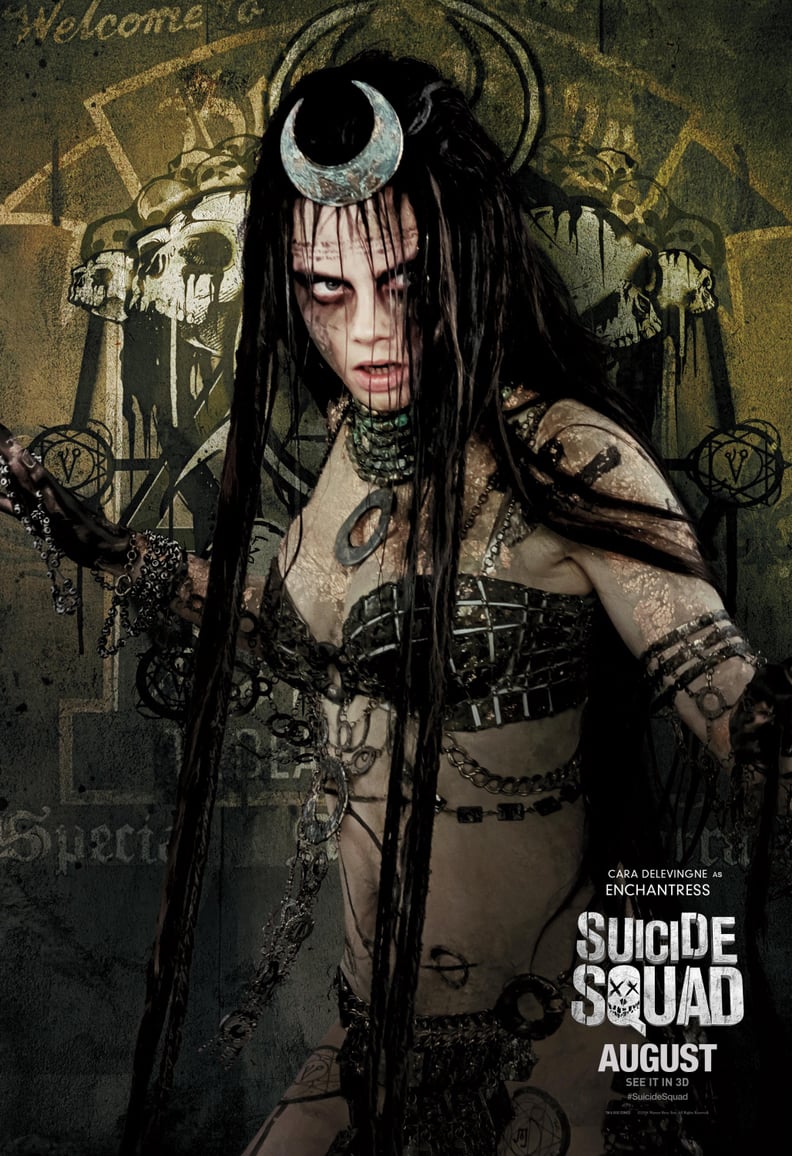 Enchantress
What to wear: Think Britney Spears's "I'm a Slave 4 U," only much darker. You'll also need a long black wig and a crescent-shaped headband.
How to act: Like you're being possessed by an ancient witch.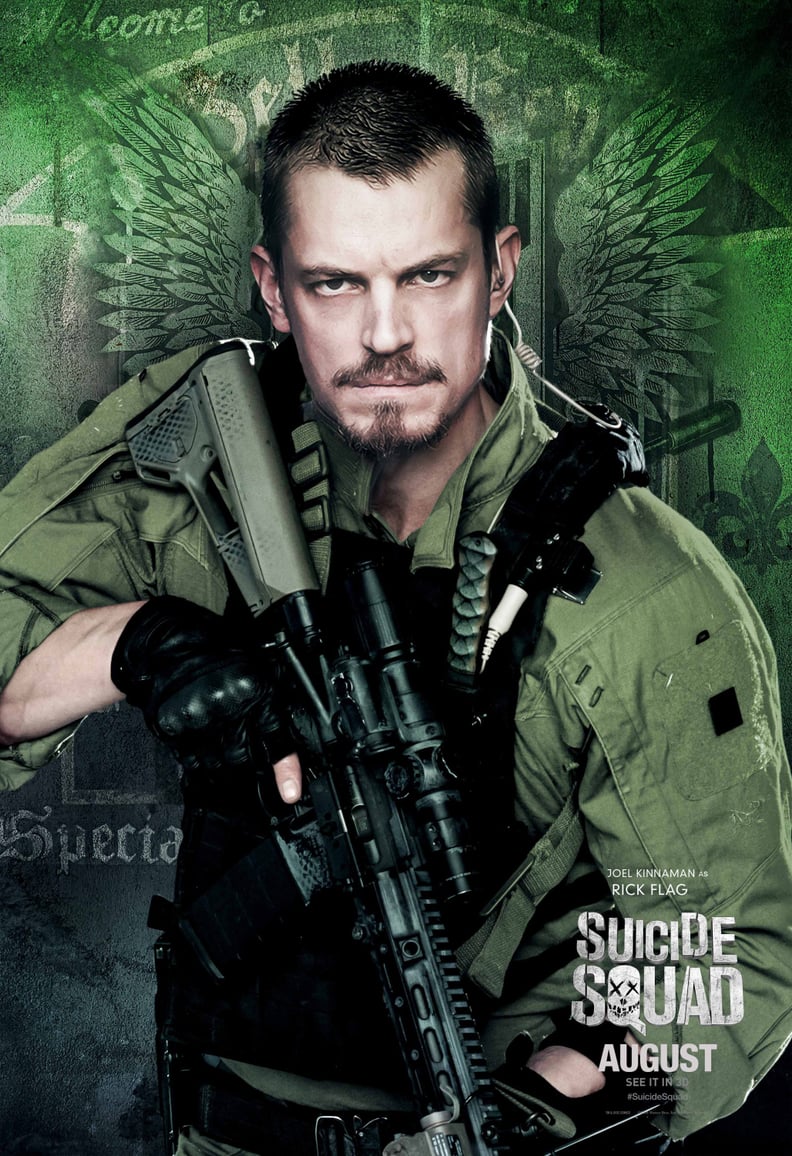 Rick Flag
What to wear: A military uniform with fingerless black gloves and facial hair.
How to act: You're just a regular guy that got mixed up with the wrong crowd.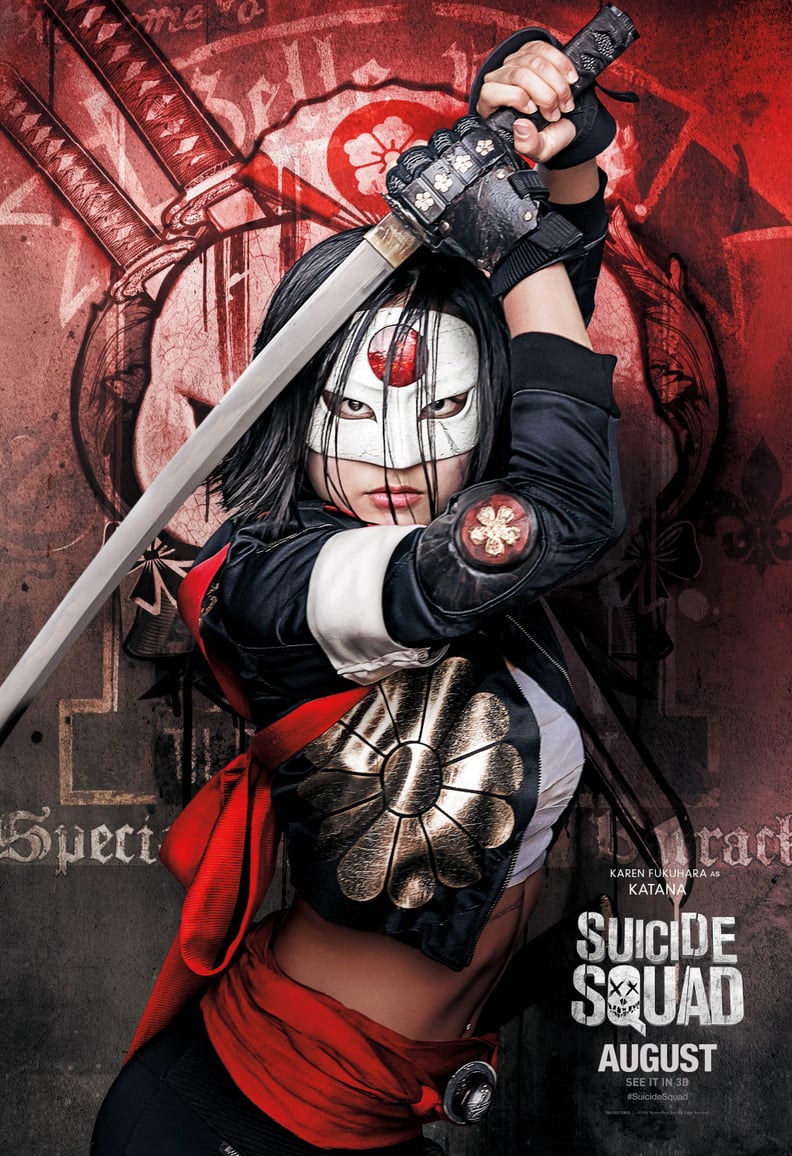 Katana
What to wear: Aside from your sword, you should don black leggings, a white tank top, a black leather jacket, and black combat boots. You will also need a white mask and a red sash to tie around your waist and shoulders.
How to act: Incredibly stealthy with a hint of badass. Have a conversation with your sword every once and a while.
Slipknot
What to wear: Other than braiding your hair, you should be dressed in black from head to toe and have some hiking gear tied around your chest.
How to act: March to the beat of your own drum and don't take orders from anyone.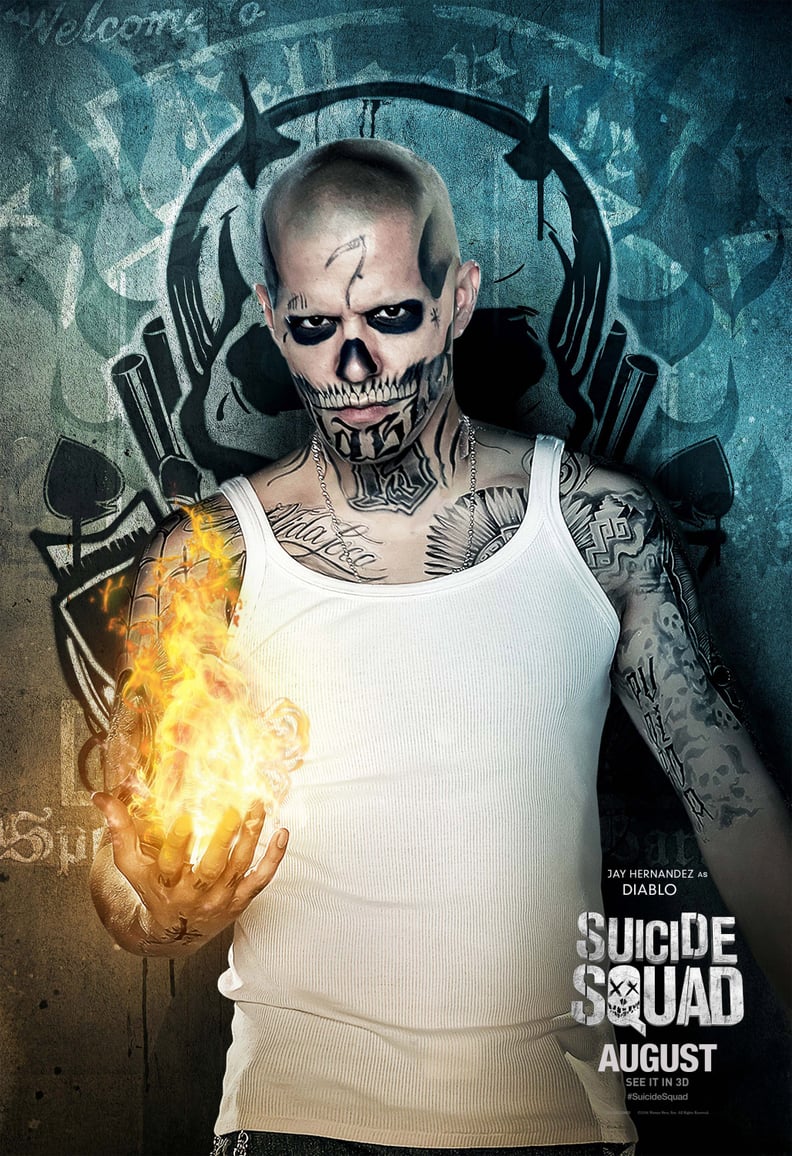 El Diablo
What to wear: A white tank, black jeans, and tons of fake tattoos, specifically one that resembles a skeleton on your face.
How to act: Like a quiet man with a fiery spirit.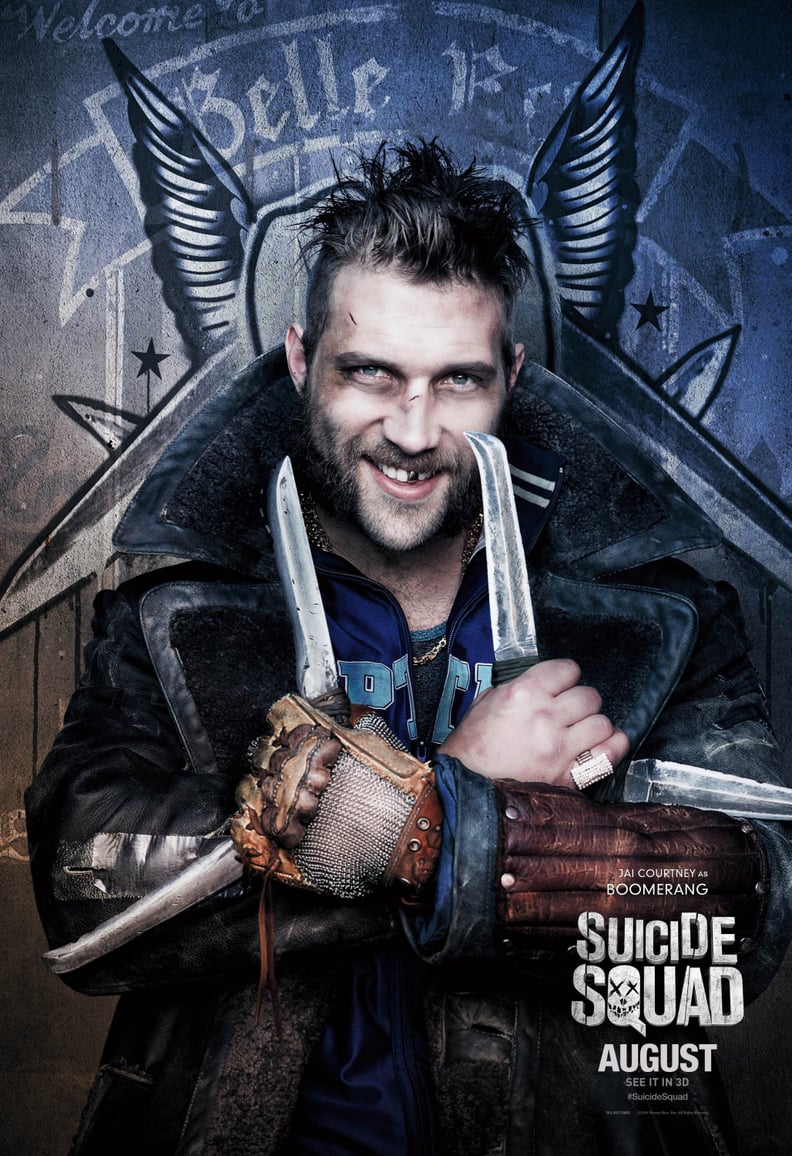 Boomerang
What to wear: You'll need a blue track jacket that reads "Captain," a pair of jeans, a gray overcoat, and black combat boots with Duck Tape holding them together. If you're wanting to go over the top with your costume, you should also consider getting a gold chain and a matching cap for your front tooth.
How to act: Aside from faking an Australian accent, you should be on edge about everything. Be ready to snap back at any moment just like your weapon of choice.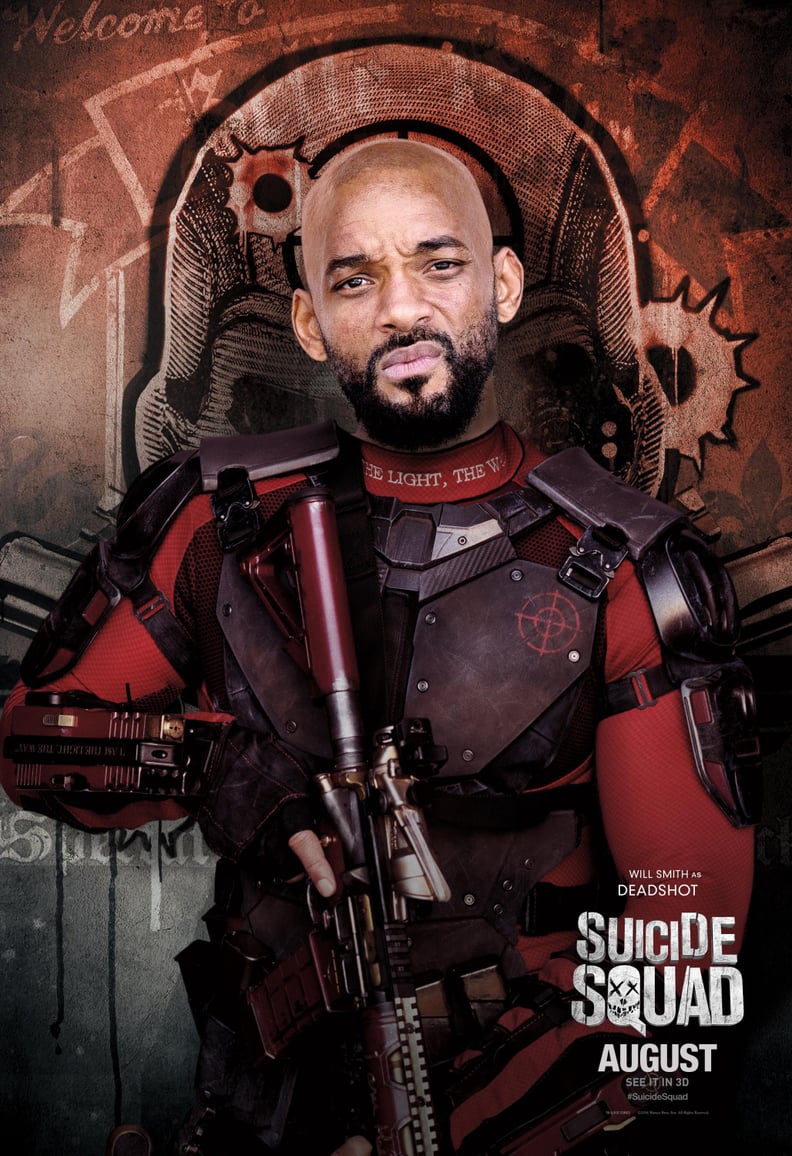 Deadshot
What to wear: Deadshot is basically DC Comics's version of Deadpool. Aside from your shooting gear, you'll need a red Under Armour shirt, black pants, and matching boots. You should also consider getting a bald cap.
How to act: You're one sharp shooter with a strong hatred for anything Batman-related.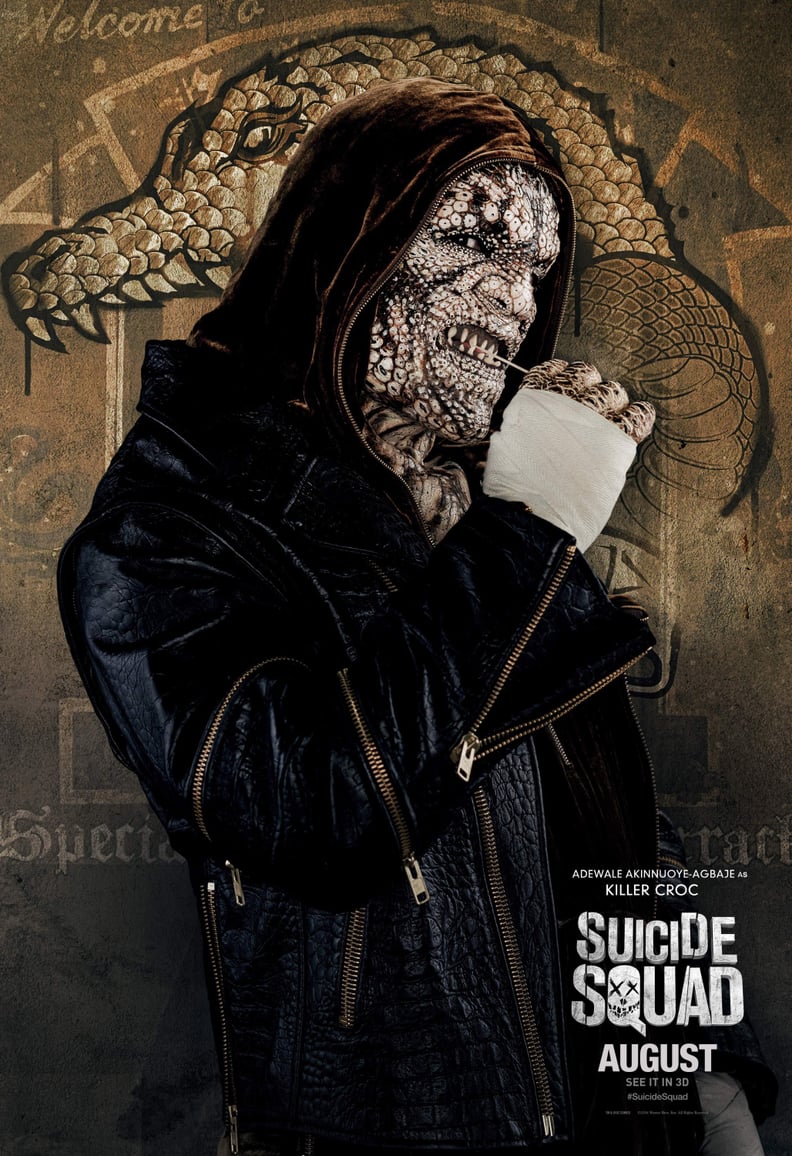 Killer Croc
What to wear: Aside from covering your hands and face in scales, you'll also need a brown hoodie and black leather jacket paired with some casual black slacks. Go the extra mile by wearing fake sharp teeth.
How to act: Like a crocodile with killer tendencies. Isn't that obvious? You're a real animal.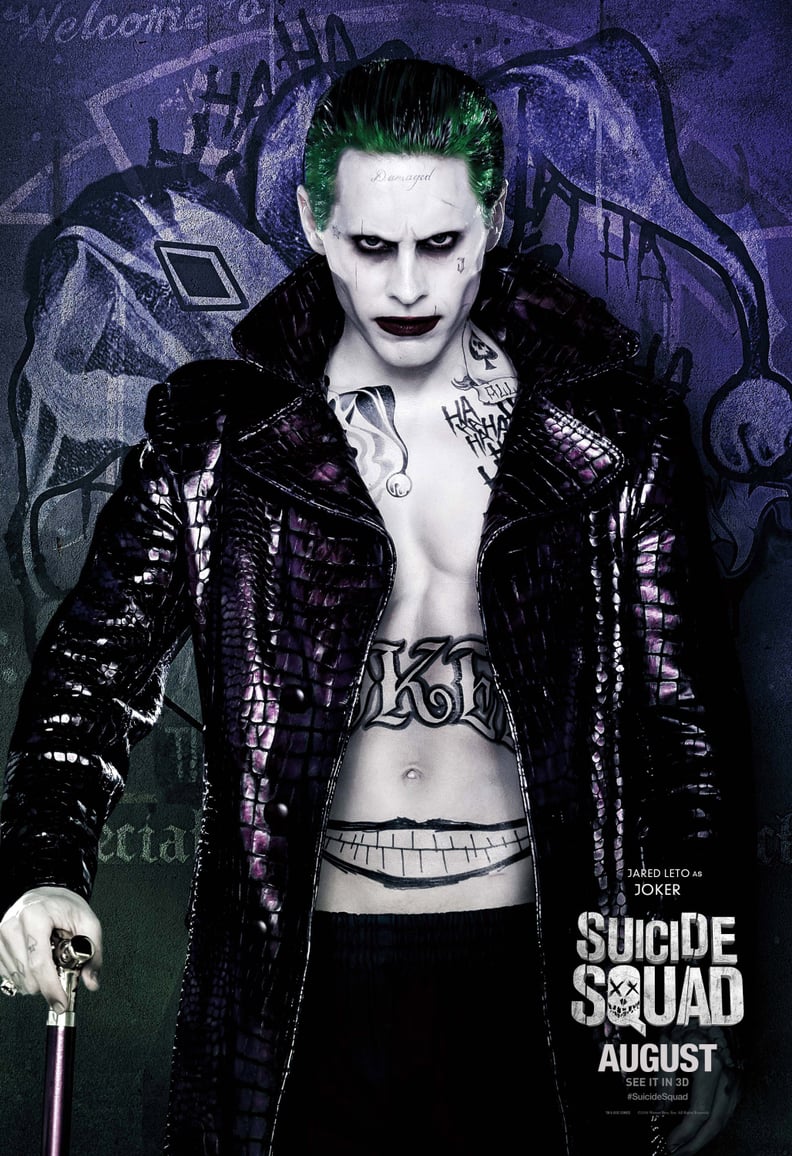 The Joker
What to wear: Pulling from the Joker's signature colors, you're going to need a purple trench coat and black pants. You should also draw some creative tattoos on your body to offset your green hair and red lipstick. Don't forget to channel Jared Leto's version of the character by wearing a full grill.
How to act: Mentally insane. Better start perfecting your maniacal laugh now.