Headed Back to Theaters This Summer? These 28 Movies Will Be Waiting For You
After a long wait, the movie industry is opening back up again, just in time for summer 2021! For most of us, this season will be the first time we have the chance to see a movie on the big screen in over a year, and there are plenty of titles to choose from for that big welcome back. We've got edge-of-your-seat thrillers and horror flicks, big-budget epics, animated family fun, joyous musicals, and more — and it's all ready to give you that big-screen experience you've been missing!
As you're planning your summer schedule, be sure to keep these 28 movies in mind. While some of these movies (especially the Warner Bros. and Disney-produced ones) have simultaneous release deals with streaming services, every single one will be available near you for whenever you're ready to return to the theaters!
01
A Quiet Place Part 2
The sequel to 2018's A Quiet Place picks up right where the first movie left off. Following a devastating loss, the Abbott family has to head to uncharted territory. As they continue their silent struggle for survival, they discover a whole new threat that could be even more dangerous.
Release date: May 28

02
Cruella
One of Disney's most despicable villains gets a stylish origin story in Cruella. Young Estella de Vil is an ambitious would-be fashion designer who struggles for recognition by her impossible-to-please boss. In time, however, everyone who snubbed her will come to regret it.
Release date: May 28

03
Spirit Untamed
Part of the Spirit franchise, the new movie follows Lucky, a young girl in a frontier town who meets and bonds with a wild mustang named Spirit. It's based on the Netflix series Spirit Riding Free.
Release date: June 4

04
The Conjuring: The Devil Made Me Do It
The latest entry in the horror franchise, The Conjuring is based on a real-life case from the early 1980s. At first, a new case seems to be about a demon possessing a young boy, but it quickly spirals out of control and eventually leads to the first case in American history in which demonic possession is claimed as a criminal defense.
Release date: June 4

05
In the Heights
Based on the Tony-winning Broadway musical, In the Heights follows the intertwined lives of a group of Washington Heights residents. As bodega owner Usnavi tries to decide whether or not to leave and move to the Dominican Republic, his friend Nina hides her struggles at college, and the whole neighborhood deals with the effects of gentrification and anti-DREAMer movements.
Release date: June 11

06
The Misfits
Pierce Brosnan plays an architect who finds himself caught up in a gold heist in the Middle East. As with most heist movies, however, the would-be thieves get much more than they bargained for when they actually set their plans in motion.
Release date: June 11

07
Hitman's Wife's Bodyguard
The sequel to The Hitman's Bodyguard takes place four years after the first film. Michael Bryce is on a forced sabbatical from his bodyguard work, but he's forced back into action when the wife of his friend Darius saves his life, only to tell him that Darius needs his help. Still not allowed to use weapons while on sabbatical, Bryce has to get creative to save the day.
Release date: June 16
08
Peter Rabbit 2: The Runaway
Bored with his home life with his beloved humans and friends, Peter Rabbit escapes to the wide world beyond the garden. At first, he loves getting the chance to embrace his mischievous side, but when his family comes looking for him, he starts to realize what he left behind.
Release date: June 18
09
F9
The Fast and Furious franchise continues with F9, delayed several times since its original planned release date in 2019. The crew faces off with Dominic's younger brother, Jakob, a deadly assassin who is working with an old enemy and has a personal score to settle with Dominic.
Release date: June 25
10
Zola
The infamous Twitter thread is now a flashy, dramatic movie! Waitress Zola strikes up a conversation with Stefani, a sex worker, and agrees to go with her on a road trip to dance in Florida clubs. Their road trip takes several dangerous turns, and Zola finds herself embroiled in a wild, crazy story of money, pimps, and prostitution.
Release date: June 30

11
The Forever Purge
The Purge franchise comes to an end with the fifth installment in the series. Following a presidential election and the new president's movement to end the annual purges, a group of purgers live outside the law and continue to follow the violent old ways. When a Mexican couple fleeing cartel violence is stranded within the group, they're chosen as the next targets.
Release date: July 2
12
Black Widow
More than a decade after her first onscreen appearance in Iron Man 2, Natasha Romanoff is finally starring in her own movie. Set after Captain America: Civil War, Nat is called back by her former colleagues from the Red Room to face off against a dangerous enemy. As she teams up with old friends and encounters old foes, she's forced to confront her checkered past.
Release date: July 9

13
Space Jam: A New Legacy
The iconic Space Jam is getting a new look for a new generation. This sequel features LeBron James and his (fictional) son, Dom, who wants to be a video game designer instead of a basketball player. The father and son get trapped in a virtual reality ruled by a cruel AI, and they can only make it out by leading the Looney Toons crew to victory in a basketball game.
Release date: July 16

14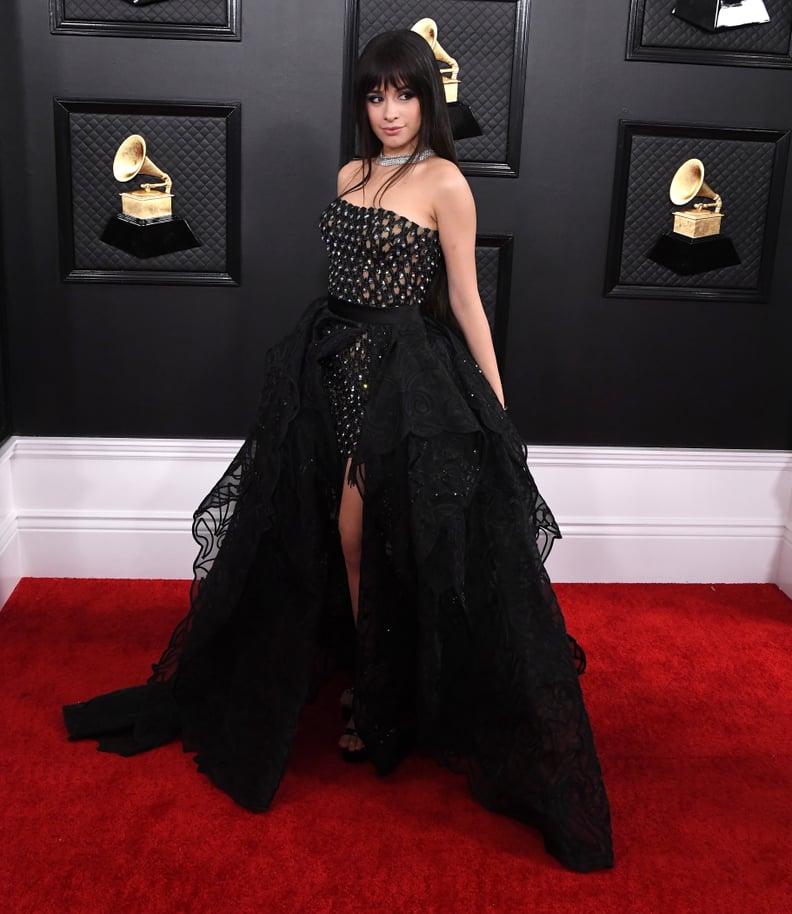 Cinderella
The Camila Cabello-led musical take on the classic fairytale is set to arrive this summer. The all-star cast also includes Billy Porter, Idina Menzel, John Mulaney, James Corden, Pierce Brosnan, and Minnie Driver, along with relative newcomer Nicholas Galitzine as the prince.
Release date: July 16

15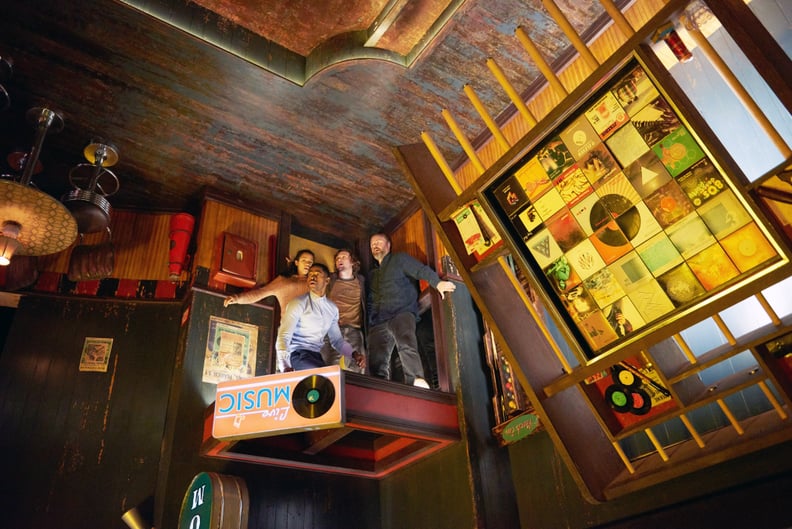 Escape Room 2
The sequel to 2019's Escape Room reunites original stars Taylor Russell and Logan Miller in another tale of psychological horror.
Release date: July 16

16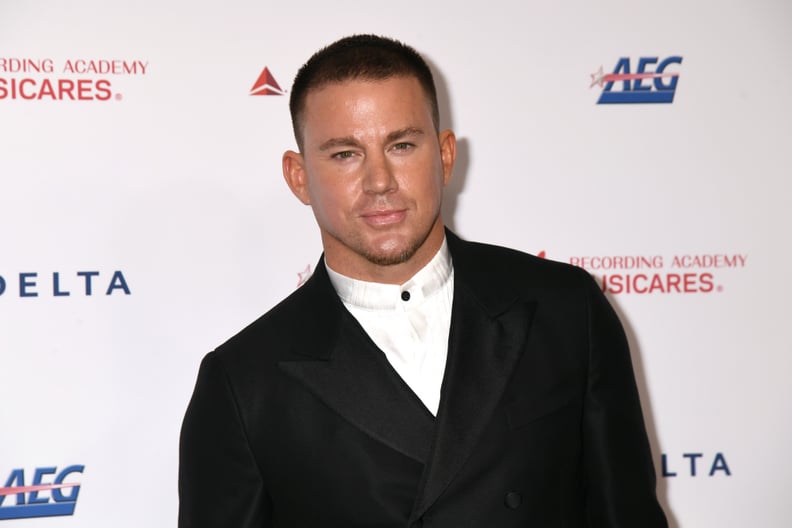 Dog
Channing Tatum stars in and co-directs this comedy about an Army Ranger and his canine companion who set out on a road trip to make it to a very important funeral.
Release date: July 16

17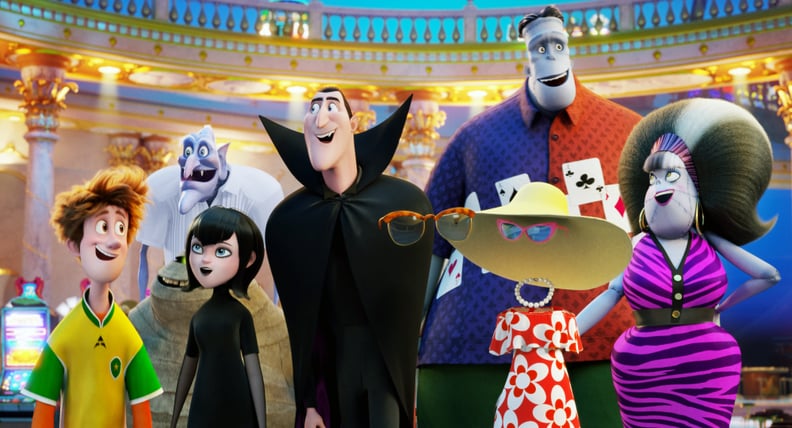 Hotel Transylvania: Transformania
The cheery monsters of Hotel Transylvania are back yet again, this time with their fourth and final adventure. Not much is known yet about the plot of this movie, but most of the original voice cast will be back, with the exception of Adam Sandler as Dracula: he'll be replaced by Brian Hull for this movie.
Release date: July 23

18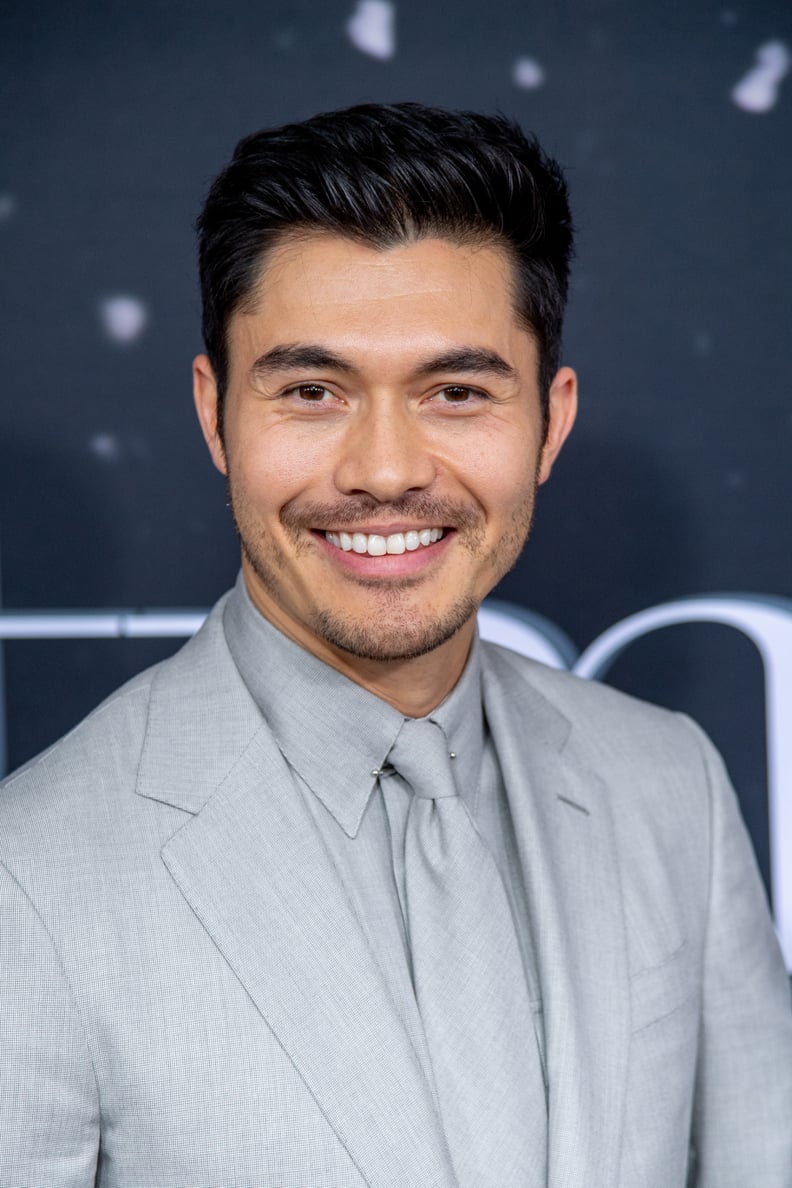 Snake Eyes
Henry Golding is set to headline this spinoff of the G.I. Joe franchise. He'll star as "Snake Eyes," a commando from the original team, in an origin story revealing more about his mysterious past.
Release date: July 23

19
Old
The latest M. Night Shyamalan creep-fest centers on a family who head off on what they think will be a relaxing vacation. Instead, they discover that the mysterious beach they're on is causing them to age super-rapidly, condensing their entire lifespans into a single day.
Release date: July 23

20
Jungle Cruise
Another long-delayed Disney project is finally arriving. In this adaptation of the iconic Disneyland ride, a riverboat captain agrees to take a scientist and her brother deep into the jungle on a quest to find the fabled Tree of Life, all while avoiding a competing German expedition.
Release date: July 30

21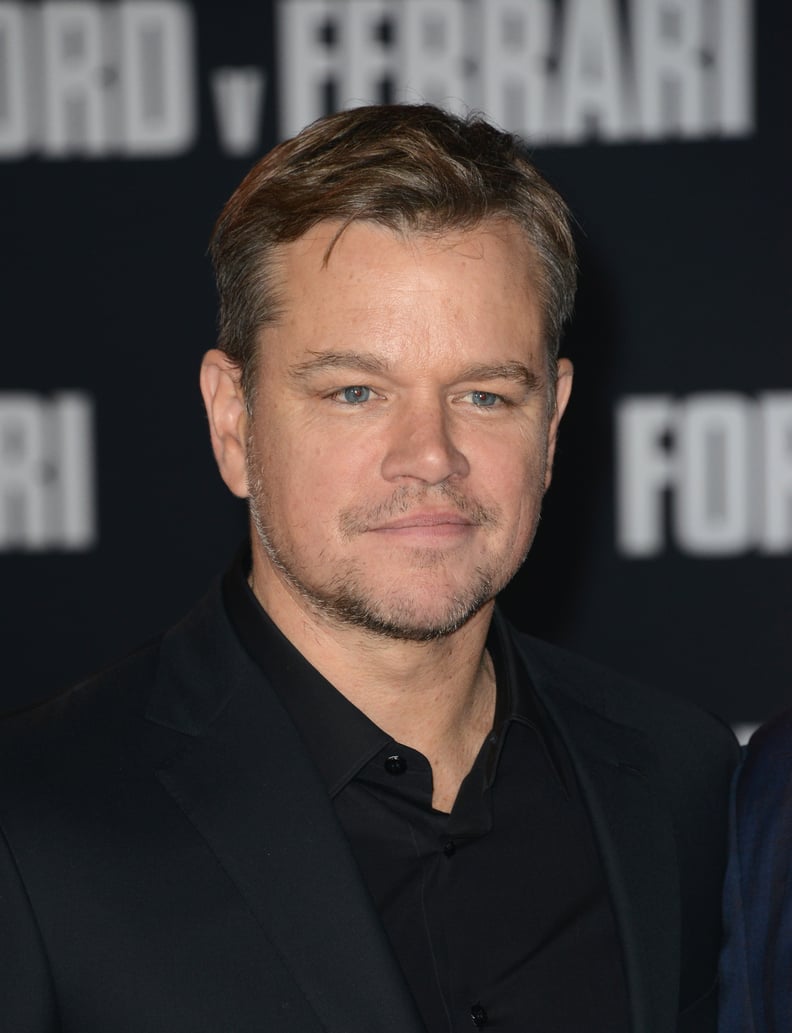 Stillwater
Matt Damon stars in this crime drama about a father who tries to exonerate his estranged daughter of a murder that she didn't commit, all while unraveling the truth behind the violent crime.
Release date: July 30

22
The Green Knight
Dev Patel headlines this epic adaptation of the legend of Sir Gawain. Gawain, the bold nephew of the legendary King Arthur, sets out on a quest to confront the gigantic Green Knight.
Release date: July 30

23
The Suicide Squad
In this superhero movie sequel, the titular team of ex-villains and anti-heroes team up again (plus or minus a few members). This time, they're sent to South America to take out a former Nazi base that was home to terrible experiments, but there's at least one big surprise waiting for them, too.
Release date: Aug. 6
24
Free Guy
A non-player character in an open-world video game slowly becomes aware of the fact that the only world he knows is actually just a video game. Newly self-aware, he starts trying to turn himself into a hero and works to save his world before the developers shut down the game.
Release date: Aug. 13

25
Respect
Oscar winner Jennifer Hudson stars as the legendary Aretha Franklin in this biopic. The movie follows her life from her youth up through her breakout music career and stardom, while also covering her complicated relationships with her family and friends.
Release date: Aug. 13
26
Reminiscence
Hugh Jackman stars as a man in a strange profession in a post-apocalyptic future: he offers clients the chance to relive any memories of their choosing. He falls in love with a mysterious woman, but in the process of working with another client, he uncovers memories that implicate his new love in a series of violent crimes.
Release date: Aug. 27

27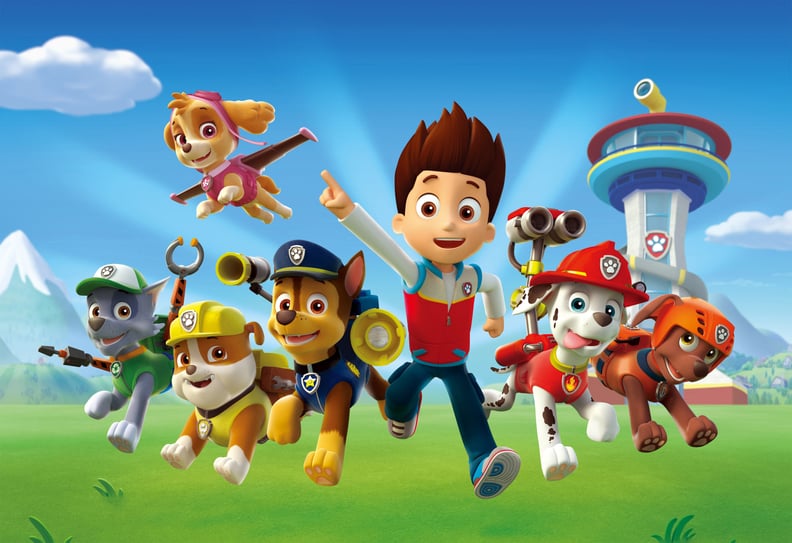 PAW Patrol: The Movie
The popular TV show for kids is hitting the big screen this summer! The heroic dogs are summoned to Adventure City, where they're tasked with stopping the mayor from plunging the whole metropolis into chaos.
Release date: Aug. 20

28
Candyman
After three delays, the horror thriller is finally going to get its big-screen moment. After a former housing project is torn down and turned into luxury apartments in a gentrified area, an artist and his girlfriend learn the supernatural legend behind the site of their new home. When he begins using these terrifying tales as inspiration for his flagging art career, he unknowingly opens the door to a return of violence and hauntings.
Release date: Aug. 27