When Will Sweet Magnolias Season 2 Be on Netflix?
The Countdown Is On! Here's When Sweet Magnolias Season 2 Hits Netflix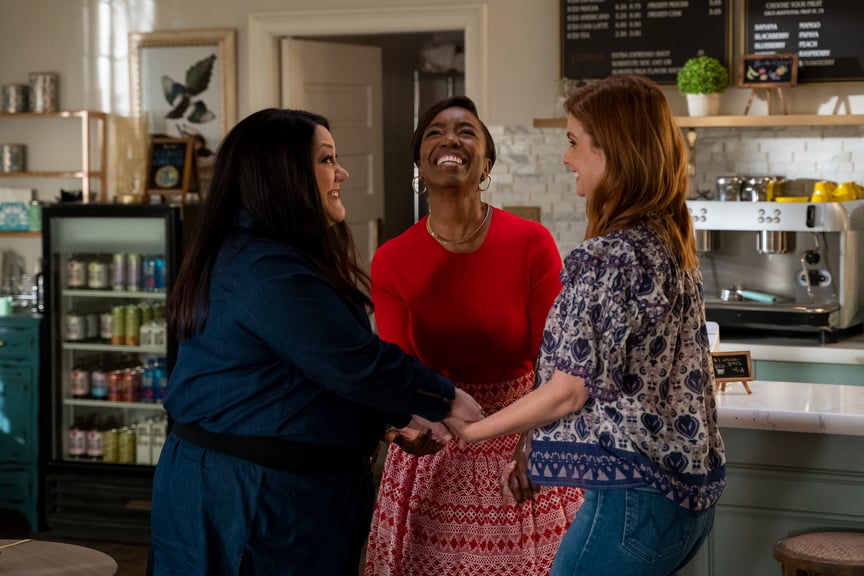 Season two of Sweet Magnolias is coming to Netflix in 2022! On Dec. 14, Netflix confirmed that the romance drama series is officially returning on Feb. 4. Not only that, but Jamie Lynn Spears (Noreen Fitzgibbons), Dion Johnstone (Erik Whitley), and Brandon Quinn (Ronnie Sullivan) have all been promoted to series regulars for the upcoming season.
Sweet Magnolias follows best friends Maddie Townsend (JoAnna Garcia Swisher), Dana Sue Sullivan (Brooke Elliott), and Helen Decatur (Heather Headley) as they try to balance their careers with their personal lives while living in the small town of Serenity, SC. Season one left us with a major cliffhanger after a car accident on prom night resulted in the injury of Maddie's son Kyle (Logan Allen) and an unknown passenger. The big question that still remains is: who was in the car with Kyle? Guess we'll find out when Sweet Magnolias returns to Netflix in a few weeks.