5 Songs From Taylor Swift's Reputation That You Won't Be Able to Get Out of Your Head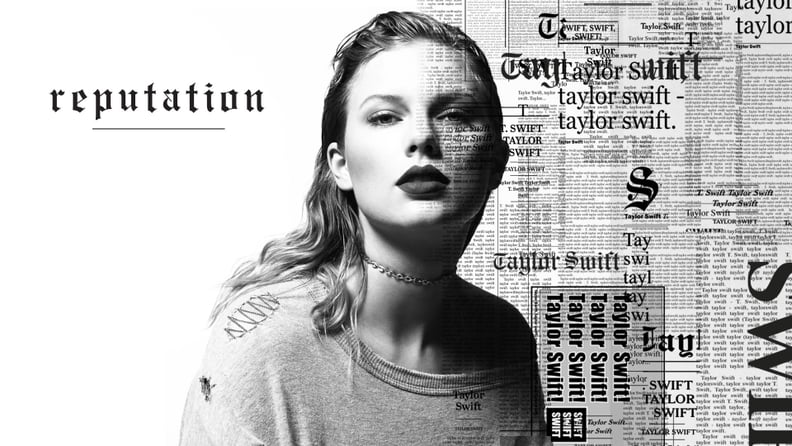 The verdict is in, and Taylor Swift's Reputation is a smash. On Nov. 10 at midnight, dedicated Swifties were blessed with a gift that has been more than three years in the making. While those years have certainly not been easy on the singer — or her reputation, for that matter — she has proven once again that she is able to rise from the ashes and work even smarter and harder.
While the album serves as an introspective look at the media and the image she has created over the years, it also gives an inside look at her personal life. She reveals juicy details about her infamous celebrity feuds, drops truth bombs about her ex-lovers, and gives an intimate look at her new romance with Joe Alwyn. Swift had already dropped a whopping five tracks to mull over before the album's release, but now that Reputation is finally here, I'm even more obsessed. While I love each of the 15 tracks individually, I've chosen to highlight five of the best new tracks right here. So what are you waiting for? Splurge the $14 so you can listen to them RIGHT NOW.
"End Game"
I never would have asked for a song with Swift, Future, and Ed Sheeran, but now that I have it, I can't get enough. Not only is the beat insanely addictive, but with Swift's talk-rap, I can't help but bop my head during the chorus.
"I Did Something Bad"
Once again, Swift proves that people's jokes aren't quite as funny when you beat them to the punchline. Just as "Blank Space" made fun of the rumors people started about her dating life, "I Did Something Bad" takes things up a notch by playing up the "snake" her celebrity feuds have made her out to be.
"Delicate"
If "Style" had a cooler older sister, this would be it. Swift hooks you with her Imogen Heap-esque opener and she holds you with her haunting melodies and sexy lyrics.
"Getaway Car"
The Tom Hiddleston track I've secretly been waiting for is finally here! Aside from dropping some major truth bombs about her jet-setting romance with the English actor (and her ex, Calvin Harris), with lyrics like, "Shoulda known I'd be the first to leave / Think about the place where you first met me," she proves she still is the master of catchy rhymes.
"This Is Why We Can't Have Nice Things"
How do I even begin to explain "This Is Why We Can't Have Nice Things"? If you thought "Look What You Made Me Do" was a major diss aimed at Kanye West, then you haven't heard anything yet. Aside from making pointed references to their infamous feud, she reveals once and for all that they are never, ever going to be friends again — like, ever. After giving a toast to "her real friends," Swift proceeds to make a toast to West, adding that "forgiveness is a nice thing to do," before bursting out laughing on the track.