Famous Claudia Kishi Fans Unite to Honor Their Favorite Babysitter in Adorable Netflix Film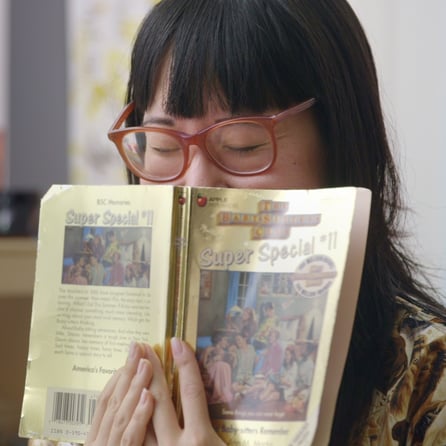 Anyone who grew up reading the Baby-Sitters Club books has their favorite characters, but we can all admit there's something special about Claudia Kishi. Not only did she have a killer sense of fashion and the kind of spirit that made you want to be her best friend, but she was also one of the only examples of Asian Americans in '80s and '90s popular culture. We love a legend who can rock fruit-shaped earrings and breaks the glass ceiling! In honor of the freshest babysitter to ever exist, Netflix has dreamed up The Claudia Kishi Club, a film all about the titular character's powerful impact on a cast of Asian American artists and writers who finally saw themselves in media.
Artists like Yumi Sakugawa, Sarah Kuhn, and Phil Yu unite for nostalgic readings, personal recollections, and DIY-style stop motion collages to explore the importance of representation in media, especially with characters that defy the usual stereotypes that dominate media. If you weren't a Claudia fan before (Honestly, how dare you?), you definitely will be after this! Watch the trailer above and check out some of the photos from the film ahead before The Claudia Kishi Club premieres on Netflix on July 10.
Watch The Claudia Kishi Club's Official Trailer