You Can Now Buy The Goonies-Themed Monopoly — No Truffle Shuffle Required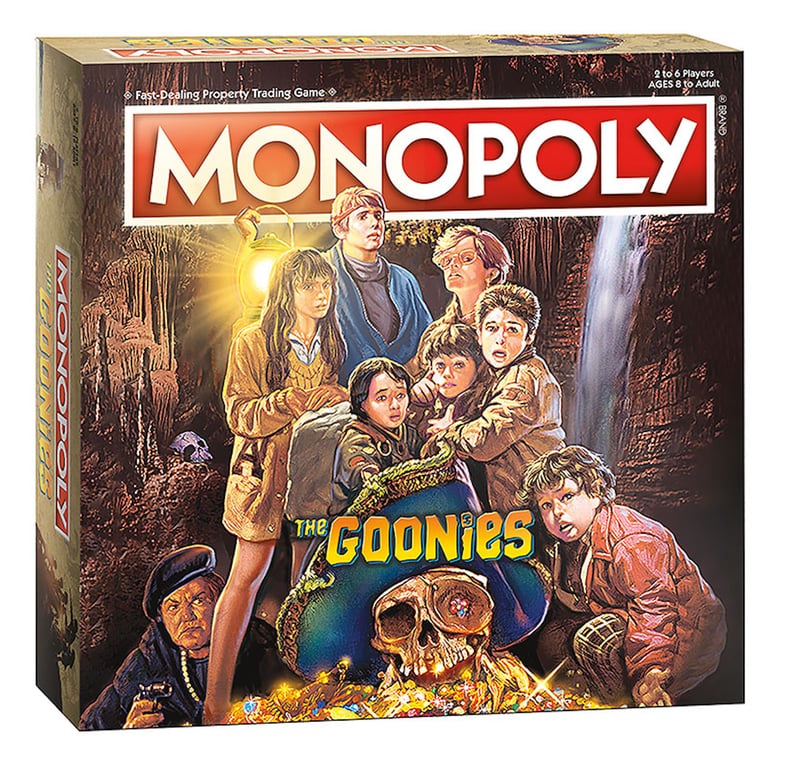 The OP
As POPSUGAR editors, we independently select and write about stuff we love and think you'll like too. If you buy a product we have recommended, we may receive affiliate commission, which in turn supports our work.
Goonies may never say die, but they do succeed at finding One-Eyed Willy's hidden pirate treasure — and you can do just that with the new Goonies-themed Monopoly. Now available for purchase online in honor of the iconic movie's 35th anniversary, the nostalgic board game totally transforms all the classic hallmarks of Monopoly.
Houses are called booby traps, and hotels are called treasure chests. Instead of Community Chest and Chance cards, you're dealt Never Say Die and Hey You Guys cards. As for the properties around the game's perimeter, they're all locations around Astoria, OR. Meanwhile, the game tokens are objects like Willy's eye patch and Chester Copperpot's skeleton key, and the money features the smiling faces of characters like Sloth, Data, Chunk, and Mikey.
Don't worry — we won't make you do the truffle shuffle to get your hands on The Goonies Monopoly — read ahead to snag the board game for yourself.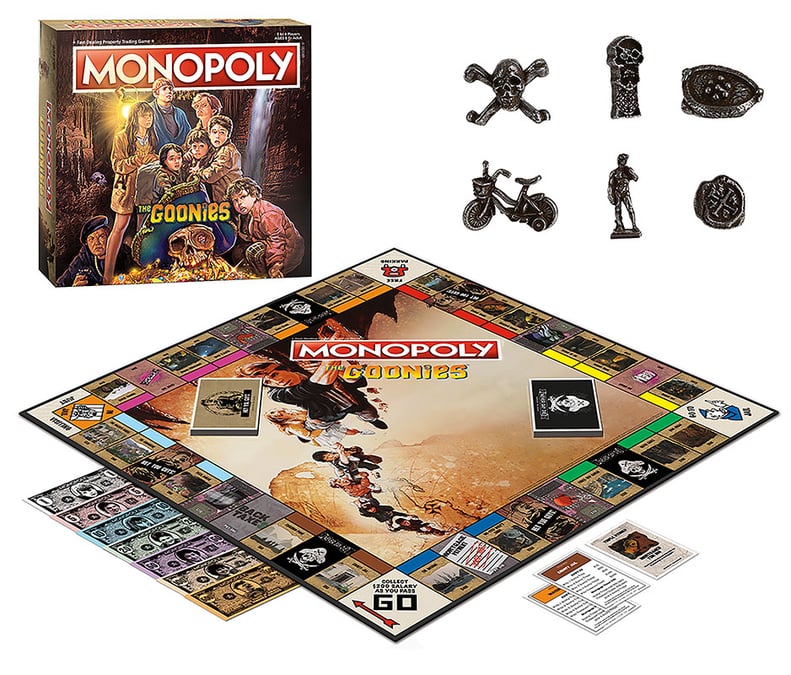 Buy The Goonies Monopoly Here