Channel the Endless With Halloween Costumes Inspired by Netflix's "The Sandman"
If you're looking for something a little spooky this Halloween, the grim and gothic world of Netflix's "The Sandman" can provide some major inspiration for your next costume party. Whether you want to be the center of attention as everyone's favorite emo king, Dream; go for the drama as Lucifer; or scare and charm all your friends in equal measure as the Corinthian, we've got ideas as to how to make that dream a reality. The cast of "The Sandman" would also make the perfect group costume; grab some friends and roll up to your Halloween party as the Endless.
"The Sandman" is based on the comic-book series of the same name, written by prolific author Neil Gaiman. Gaiman has also been intimately involved in the Netflix adaptation, even though for years he didn't want there to be any film or television version of his series. But he told The Wrap it was worth the wait.
"What I needed above all else was a world in which you could take the first two volumes of 'Sandman' and make them into 10 episodes of high quality television," he said. He explained the problems with most of the adaptations that people had attempted before. "Mostly, people just talked about making 'Sandman' movies where you are trying to figure out the problem of taking 3,000 pages of story and telling it in 120 minutes, which is an awful lot like trying to put the ocean into a pint glass," Gaiman told the outlet.
Read on for all of our "Sandman" costume ideas for this Halloween.
Dream
What to wear: Dream's look is all about the color black. A sweeping black trench coat over black pants and a T-shirt will get the job done. Tease your existing hair or buy a short, spiky wig, and don't be afraid to slather on some eyeliner. For bonus points, fill a small bag with sand and sprinkle some on every person you talk to.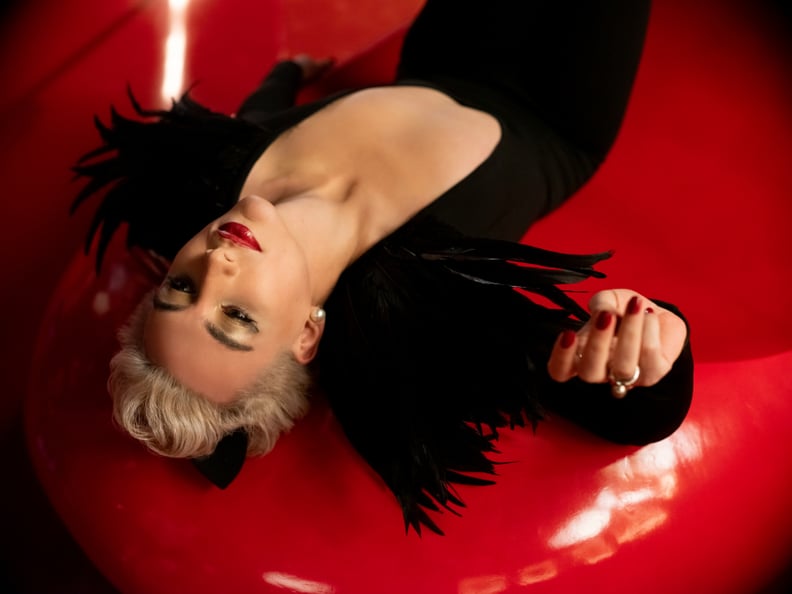 Desire
What to wear: To dress as Desire, the most theatrical of the Endless, find a black bodysuit with a deep V-neck and embellish it with black feathers. Finish the costume with a glossy red lip and dramatic, shimmering eye makeup.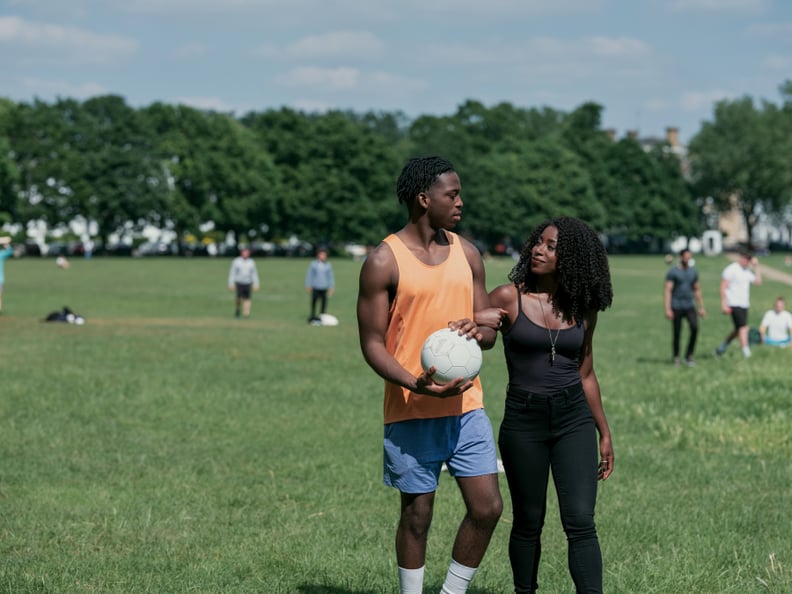 Death
What to wear: To embody everyone's favorite member of the Endless, wear your old black skinny jeans with a black camisole. For jewelry, all you need is a long ankh necklace. A dark plum or brown lipstick would perfectly complete her edgy look.
The Corinthian
What to wear: You need a tan T-shirt and a matching blazer, but the most important part is snagging a pair of the Corinthian's signature circular sunglasses. Then start practicing your best menacing smirk.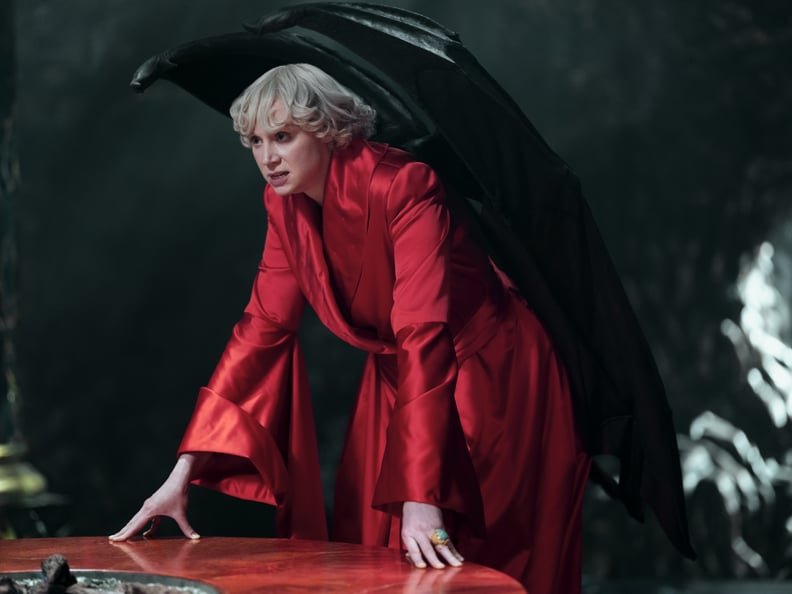 Lucifer
What to wear: Don a long red or white silk or satin robe, and pair it with the scariest pair of black wings you can find. Bonus points for a platinum-blond wig to complete the menacing outfit.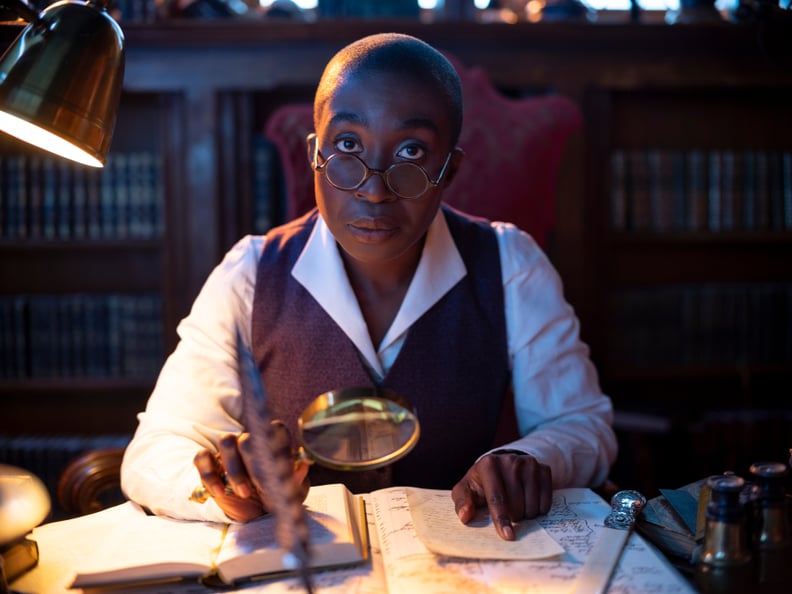 Lucienne
What to wear: Lucienne is the head librarian in the Dreaming, making this the perfect Halloween costume for book-lovers everywhere. Pair a long-sleeved, white button-down with a plum vest and a pair of very round glasses. BYOB: bring your own book.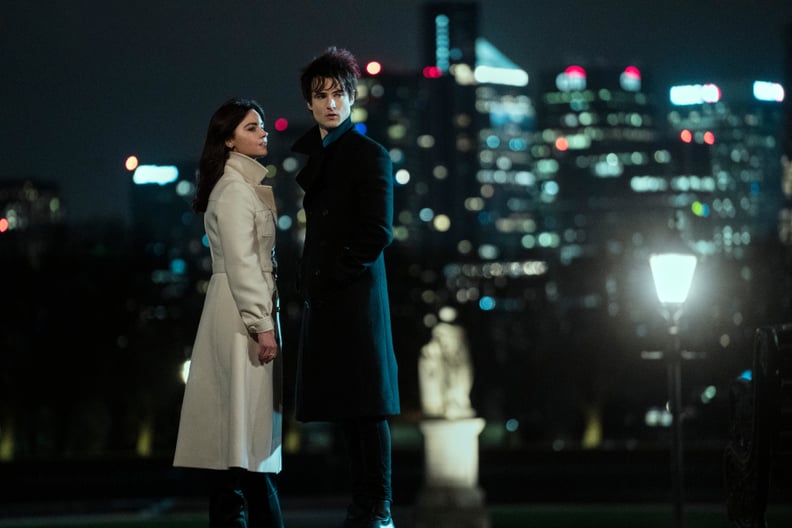 Johanna Constantine
What to wear: Pair a light tan trench coat with a sleek blowout. Carry a small cross and a book of spells to fully turn into "The Sandman"'s exorcist.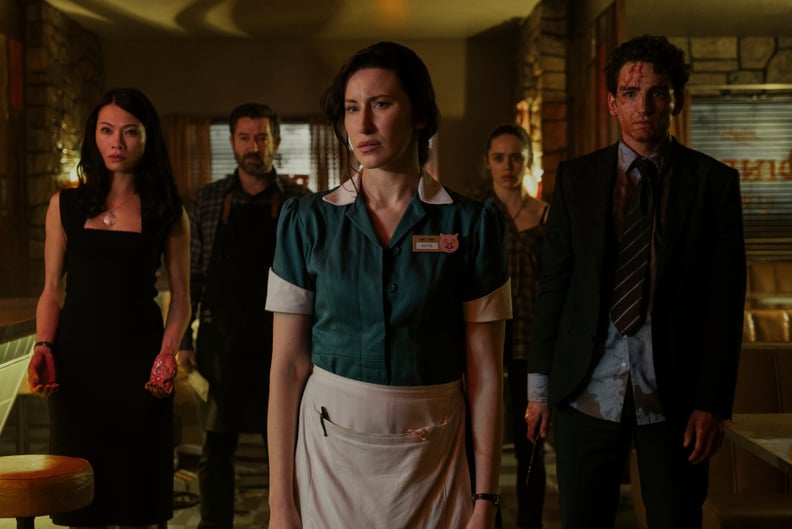 Bette the Waitress
What to wear: A short-sleeved button-down, an apron, and a notepad of tickets will turn you into a waitress, but only a bittersweet backstory and a fading sense of hope can fully turn you into Bette.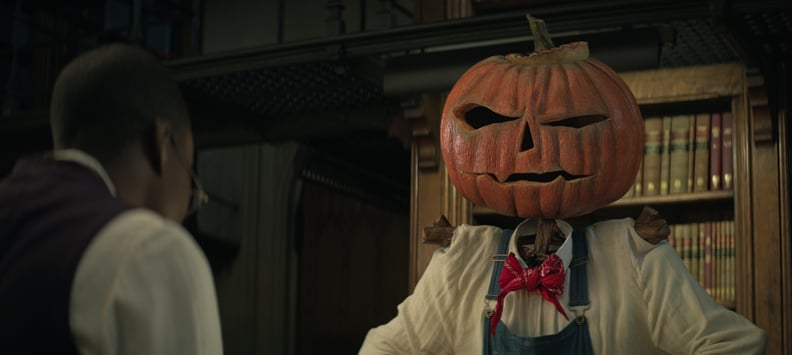 Mervyn Pumpkinhead
What to wear: It'll probably be hard to find a real pumpkin large enough but still light enough to wear on your head, but you can find a jack-o'-lantern mask online. Add overalls, a white shirt, a red bow tie, and a pair of plastic cleaning gloves, and you'll transform into everyone's favorite mysterious janitor.