Tiffany Haddish and Rose Byrne in Like a Boss Movie Photo
Exclusive: Get a First Look at Tiffany Haddish, Rose Byrne, and Salma Hayek in Like a Boss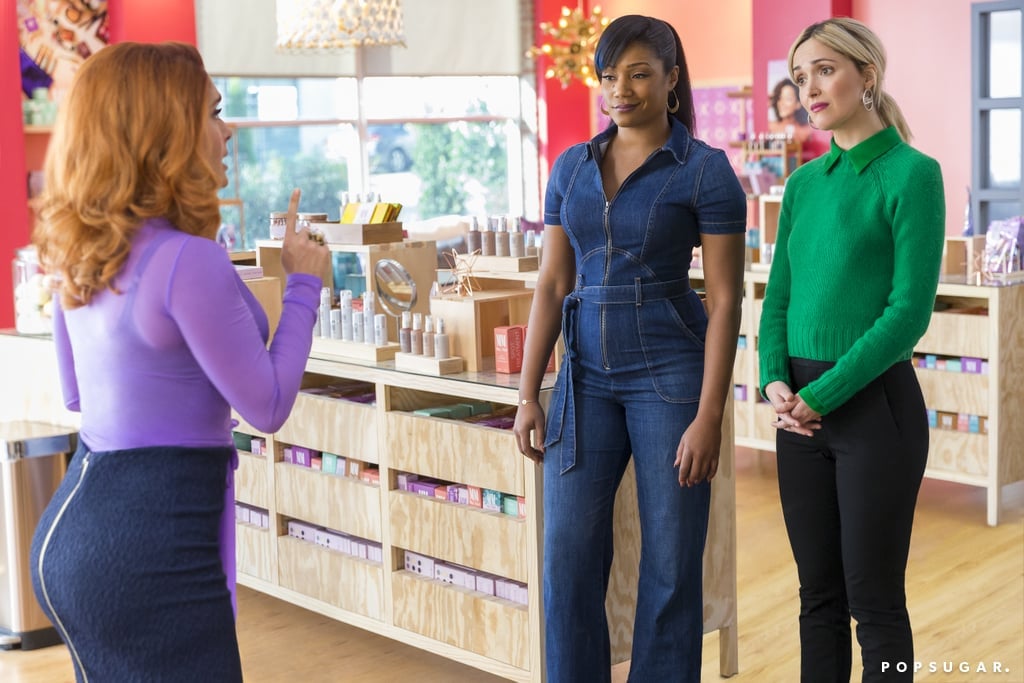 If you had to line up an amazing all-female cast for a comedy, it's hard to do much better than Paramount's upcoming Like a Boss. The film, due out in January, puts a hilarious spin on relatable themes like work-life balance and female friendship with help from its ridiculously talented leads: Tiffany Haddish, Rose Byrne, and Salma Hayek.
In our exclusive first look at the film directed by Miguel Arteta, above, we get a glimpse of BFFs Mel and Mia (Haddish and Byrne, respectively), who have spent years building a cosmetics company from the ground up. While they've enjoyed success in the beauty industry thus far, they end up in over their heads financially just as beauty icon Claire Luna (Hayek) offers them a tempting buyout.
Will they take it? Or will passing up the offer cost them their friendship? According to Paramount's official description of the movie, "the beauty business is about to get ugly." Uh-oh.
In addition to Hayek, Byrne, and Haddish, Like a Boss also stars Billy Porter, Jennifer Coolidge, Ari Graynor, Natasha Rothwell, Jessica St. Clair, and Karan Soni. (Translation: It's going to be funny as hell.) Mark your calendars for its release on Jan. 10, 2020!