Tiger King Petitions
Tiger King Has Inspired Some Controversial Petitions — See What They're Asking For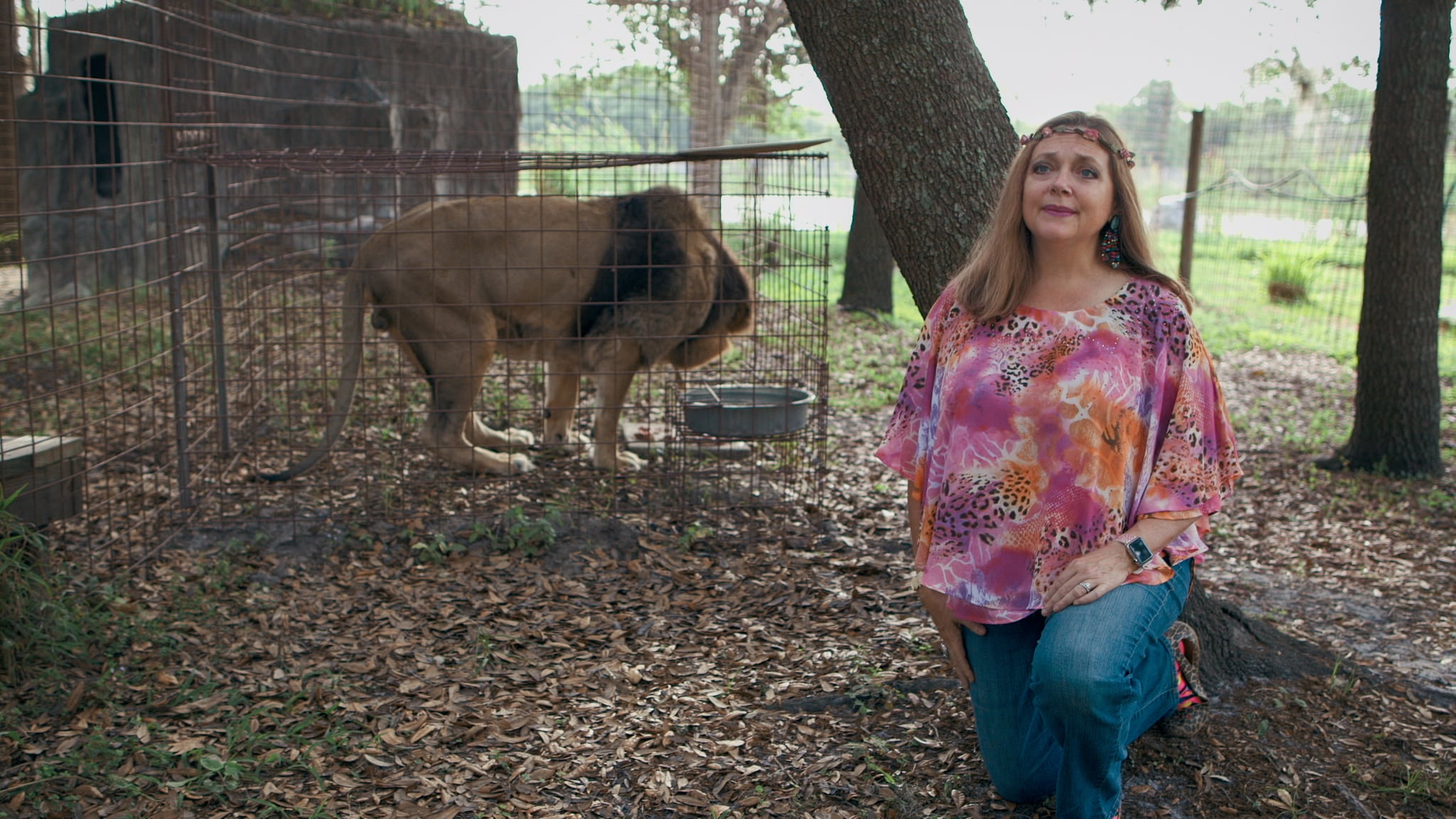 On the heels of Netflix's Tiger King, a wave of online petitions have sprung up as viewers have drawn some major conclusions from the buzzy docuseries. Set in the messy world of big cat breeding and keeping, Tiger King followed the downfall of Joe Exotic, a showy breeder who is currently serving time in prison for attempting to put a hit on his rival, Carole Baskin, who has had some scandals of her own. While there are tons of smaller petitions circulating, these three have garnered the most attention and signatures so far.
1. Free the Tiger King
At the time of publishing, over 23,000 people had signed a petition addressed to President Trump to to free Joe Exotic from prison, pardon him, and revisit the case because "justice must be served to those who look to exploit Joe's good nature for personal gain."
The writers of the petition attempt to draw parallels between Trump and Exotic. Part of their plea reads, "Joe Exotic was placed into captivity through the dirty lies and tricks. A tactic of which you are all too familiar with. Consider that poor Joe, was vilified for demanding the truth to come out about a powerful woman. A woman who used her feminine wiles to accrue untold levels of wealth and influence, leaving a path of destruction and dead bodies in her wake. Does this sound familiar Mr President? You and Joe are kindred spirits. Joe Exotic deserves a fair shake at justice, he deserves to be heard, and he deserves to have his day to speak the truth to those that wish to see him destroyed."
So . . . there's that.
2. Big Cat Safety Act
Almost 13,000 people have signed a petition urging Congress to pass a bill known as the Big Cat Public Safety Act, "a bill that could finally end ownership of big cats by unaccredited animal exhibitors and those who simply want to keep the cats as pets." The petition's writer explains, "Right now in the U.S., thousands of tigers, lions, cheetahs and other big cats are cruelly forced into unregulated "ownership" for human amusement. The Netflix show Tiger King has raised new awareness of the cruelty, killing and exploitation of the captive big cat industry — now is the time to finally pass legislation to free these majestic animals from suffering."
While this petition has exploded in popularity since Tiger King's debut on Netflix, it's actually been going on for some time — the petition itself was started three years ago. According to the bill's tracker in Congress, where it's known as HR 1818, the bill has been introduced but has sat untouched since April 2017.
3. Reinvestigate Carole Baskin
Only a few days after Tiger King's release, a petition appeared asking the FBI to reopen an investigation into Carole Baskin and the disappearance of her then-husband Don Lewis, and over 1,800 people have signed so far. "The FBI needs to reopen this investigation, so that justice may be sought for Don Lewis, his memory, and his family," the petition reads.
The petition is pegged to the Netflix series, in which Joe Exotic claims that Baskin murdered her husband (in an especially gruesome way) and covered it up. Baskin has since released a lengthy statement continuing to insist on her innocence.