Why Are Tom Cavanagh and Carlos Valdes Leaving The Flash?
The Simple Reason Tom Cavanagh and Carlos Valdes Are Leaving The Flash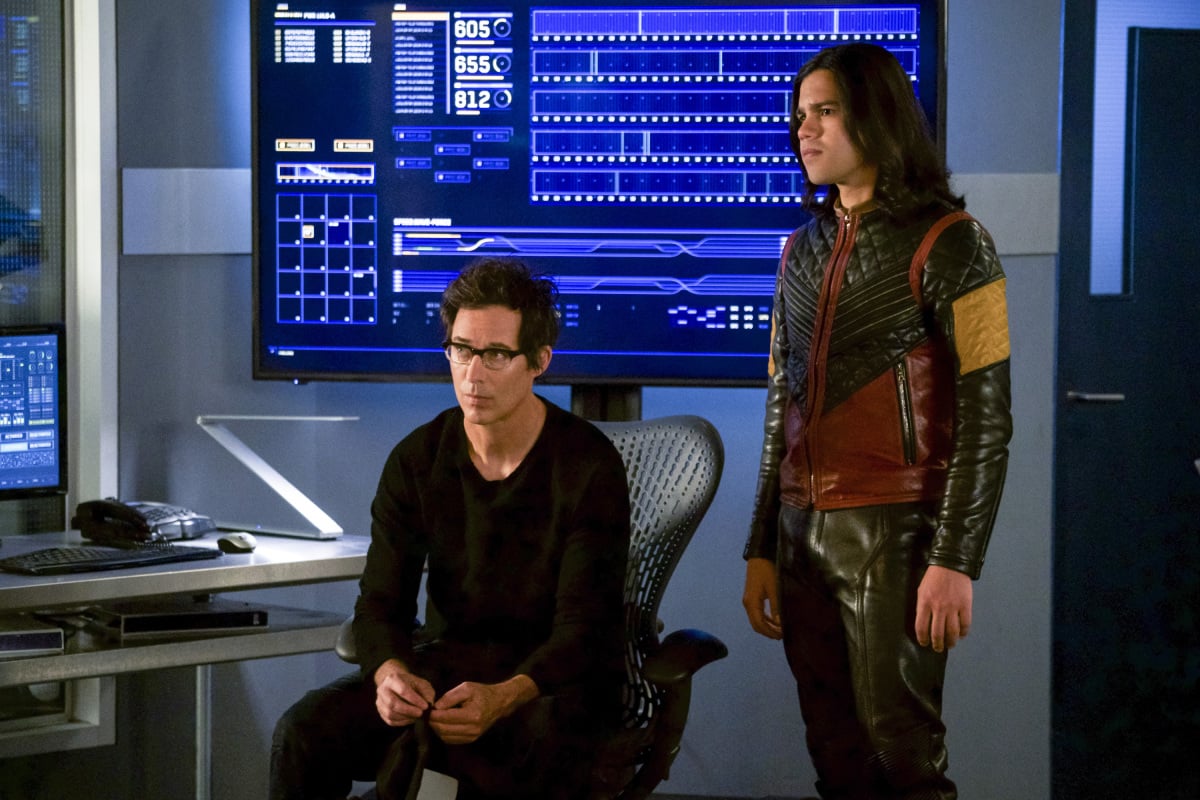 The Flash family is losing two main cast members. On Tuesday, it was announced that Tom Cavanagh and Carlos Valdes are exiting The CW series after the current seventh season. Cavanagh — who has played a range of characters on the show, including Eobard Thawne and various versions of Harrison Wells — was actually slated to leave the series at the end of season six, but after the COVID-19 pandemic delayed filming, he returned for a few episodes at the beginning of season seven. Deadline reports that "Cavanagh quietly ended his series regular run with Episode 3 of Season 7." That being said, he is expected to return for more episodes later this season, but "his final appearance this season is being kept a surprise." Valdes, who plays Cisco Ramon, is also set to make an appearance in the season seven finale.
Seeing that the show has already been confirmed for season eight, Cavanagh and Valdes's departure certainly came as a shock to fans. However, it seems like most of the original cast members were only under contract for seven seasons. While Grant Gustin is already contracted for season eight, Candice Patton and Danielle Panabaker are reportedly still negotiating new deals to come back for another season. Seeing how Cavanagh and Valdes's characters have been given limited storylines these past few seasons, it seems likely that the writers knew they were considering exiting the series.
That being said, there is still a chance of them returning in the future. "Tom and Carlos have been an integral part of our show for seven seasons, and will be greatly missed," The Flash executive producer/showrunner Eric Wallace said in a statement to Deadline. "Both are incredible talents who created beloved characters that fans and audiences around the world have come to love. Which is why we are happily keeping the door open for return appearances."