Top Gun: Maverick: Who Are Rooster's Parents?
Why Rooster's Parents Aren't in "Top Gun: Maverick"
Watch out! This post contains spoilers.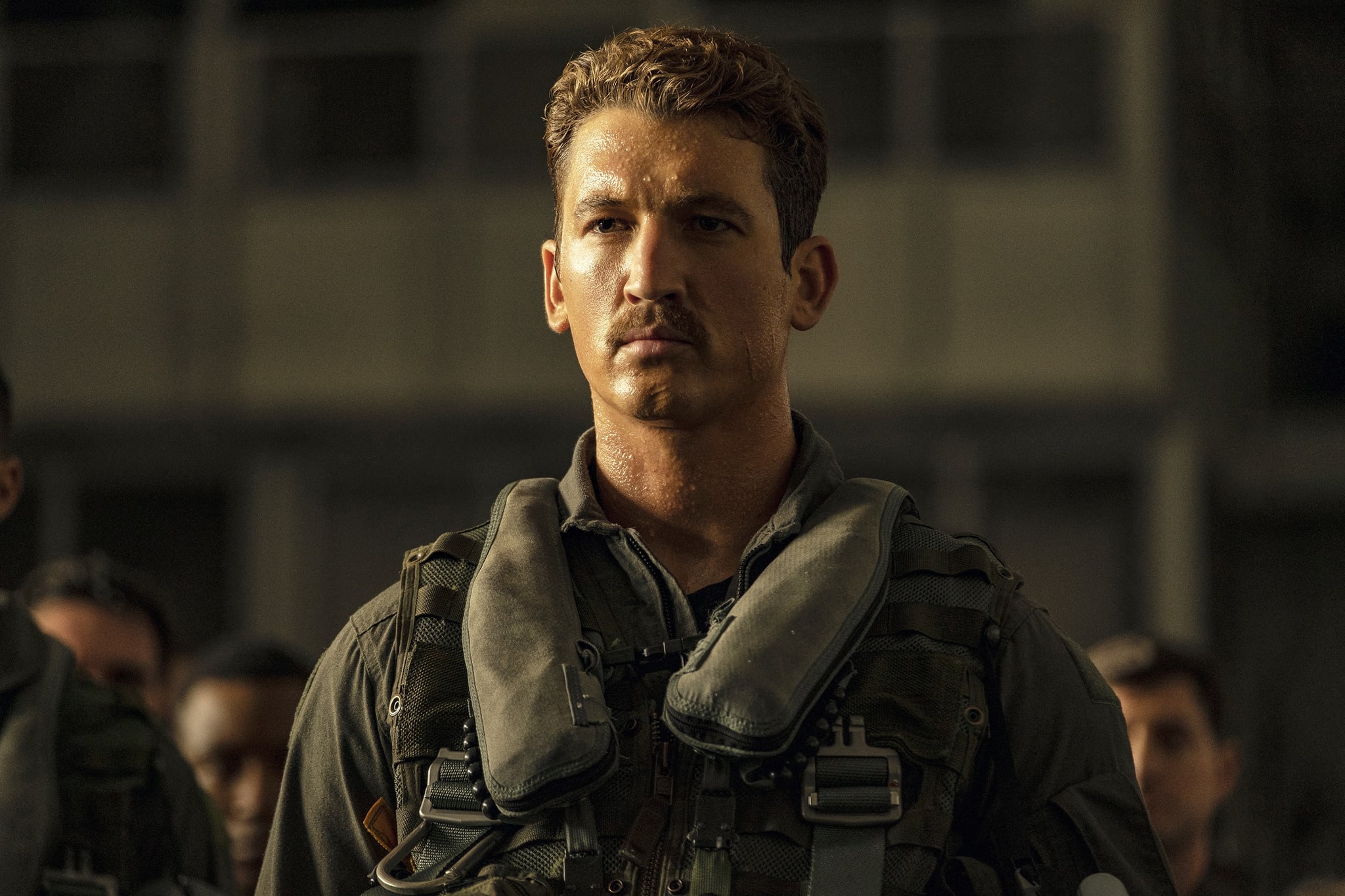 Image Source: Everett Collection
Since its premiere on May 27, "Top Gun: Maverick" has soared at the box office and received widespread acclaim from both critics and audiences for its refreshing storyline, stunning visuals, and stellar cast. The sequel to the original 1986 film follows Pete "Maverick" Mitchell (Tom Cruise) as he goes back to TOPGUN nearly three decades after he originally attended the flight school to train a group of pilots for a risky mission.
While the film introduces new characters and has a modernized twist on the original, "Top Gun: Maverick" still taps into the nostalgia of the first film by bringing back original characters like Tom "Iceman" Kazansky (Val Kilmer) and honoring others. Ambitious and levelheaded pilot Bradley "Rooster" Bradshaw (Miles Teller) is a key character in the film and actually has a connection to the first "Top Gun" through his parents. So who are Rooster's parents and why are they so important?
Who Are Rooster's Parents?
Rooster's parents are Nick "Goose" Bradshaw (Anthony Edwards) and Carole Bradshaw (Meg Ryan). In the first "Top Gun," Goose is a radar intercept officer in the US Navy who works alongside Maverick at the TOPGUN flight school. Along the way, Goose and Maverick become best friends and journey through training, working, and having fun at TOPGUN together. Carole is Goose's wife who has a brief appearance in "Top Gun" when she visits him at the flight school with their young son, Bradley.
What Happened to Rooster's Parents in "Top Gun"?
While at TOPGUN, Goose and Maverick find themselves in some dangerous and risky flight tests. During a flight to fight off enemy MiG planes, their engine stalls and the two lose control of the plane, forcing them to eject themselves to survive. When Goose pulls the handle to eject them both, he is launched into the overhead canopy of the plane and killed instantly.
After Goose's death, Maverick meets with Carole to give her some of his belongings, and she assures him that the accident was not his fault. She tearfully tells Maverick that Goose loved flying with him and walks away.
In "Top Gun: Maverick," it is revealed that Carole tried to prevent her and Goose's son, Rooster, from following in his father's footsteps and suffering the same fate. She approached Maverick about the subject before the events of the movie began and he took action by blocking his application to the Naval Academy. Carole died sometime afterward, though it is not revealed when or how she died.
Why Are Rooster's Parents Important?
Goose's son Rooster is primarily inspired and influenced by his father, even years after his passing. He mirrored his career path after his father and also holds a grudge toward Maverick, who is now training him at TOPGUN, for his role in Goose's death and for stalling his career in the Navy. Rooster's parents play a strong role in "Top Gun: Maverick" and influence his attitude toward life, his career, and Maverick, which is a key point of the plot. While Rooster and Maverick have their differences, the two reconcile after working together and continue to honor Goose in their relationship.
Catch the complex dynamic of Rooster and Maverick as well as the legacy of Rooster's parents in "Top Gun: Maverick" in theaters now. Watch the trailer below!