The Vow: A Complete Timeline of the NXIVM Cult's Disturbing Activities and Collapse
HBO's true-crime docuseries The Vow takes on the unsavory case of NXIVM, a multilevel marketing company that, on the surface, promoted personal-development classes. While claiming to offer self-help, NXIVM has become associated with a disturbing sex cult and a pyramid scheme in recent years. At the center of NXIVM's chaos is its leader, Keith Raniere, a self-proclaimed genius who, with a cadre of top associates, preyed on women. Not long ago, NXIVM members faced multiple charges of sex trafficking and racketeering. To complement your viewing of the HBO documentary, read ahead for a timeline that gives a detailed look at the events that mark NXIVM's rise and fall.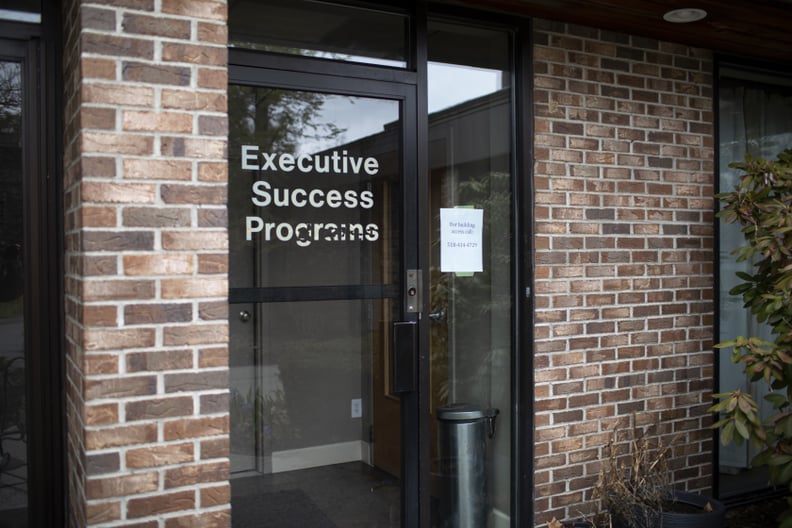 October 2003: In a Forbes piece on NXIVM, Edgar Bronfman Sr. tells reporters that he believes that NXIVM is a cult. Bronfman's daughters, Sara and Clare, were in the group, and Clare funded it.
2009: The "NXIVM Nine" confront Raniere. The group cited concerns about the organization's unethical practices and Raniere's abuse. It included Barbara Bouchey, Raniere's former long-term girlfriend.
February 2012: Cult experts say that NXIVM is a cult. In a Times Union piece, some pointed out that the terms and rituals in NXIVM were very cult-like. One expert even likened Raniere to David Koresh, claiming the leader directed one of the most extreme cults he had ever studied.
October 2017: The New York Times posts an exposé about NXIVM. The article revealed how women were branded as part of an initiation process for DOS, an inner "sisterhood" of NXIVM. Former women in the cult spoke on the submission and obedience practices in the cult, consisting of "masters" who would recruit "slaves." At the top of the pyramid was Raniere, who the FBI alleged coerced women into sleeping with him and took advantage of recruits for free labor. Women who did not pay penalties for breaking DOS rules were punished through fasting or other physical means. After the article was published, Raniere fled to Mexico as the Justice Department investigated the group.
March and April 2018: Raniere and Smallville actress Allison Mack are arrested on multiple charges, including sex trafficking and racketeering. Raniere was found hiding inside a closet in his Mexican villa. Mack was considered to be Raniere's right-hand person in recruitment for DOS.