Wahala by Nikki May Review
Wahala Is Your First "Friendship Thriller" For 2022
As POPSUGAR editors, we independently select and write about stuff we love and think you'll like too. If you buy a product we have recommended, we may receive affiliate commission, which in turn supports our work.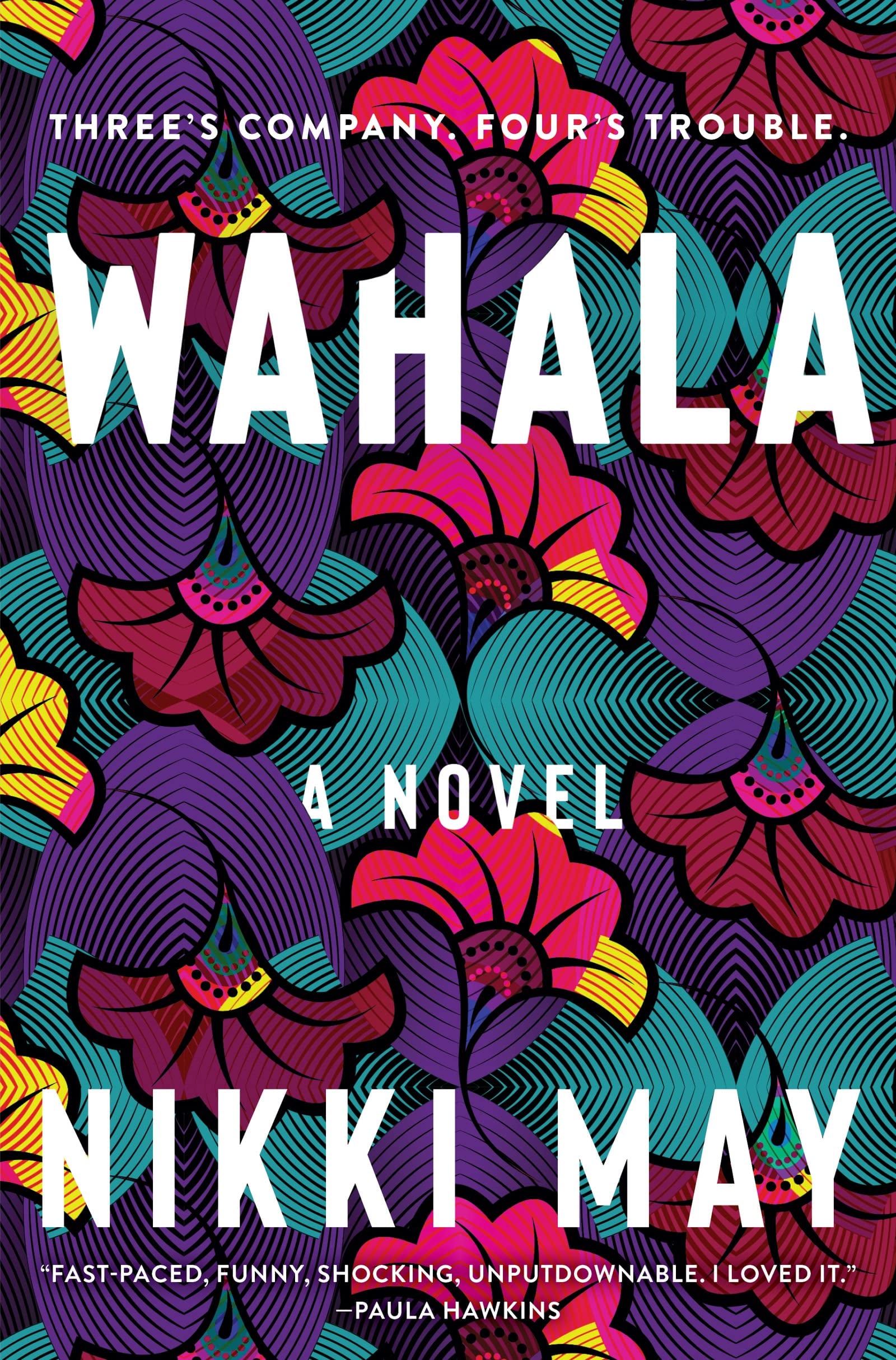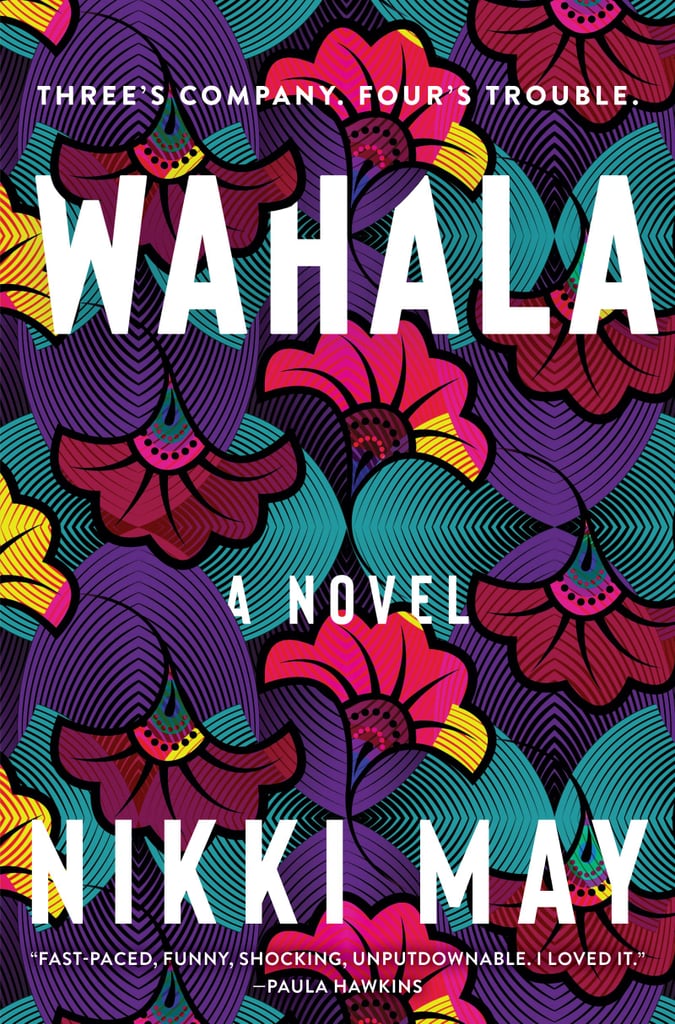 There are foundational friendships, and then there's what Ronke, Simi, and Boo have. The Nigerian-British protagonists of Nikki May's debut novel Wahala have leaned on each other since they met in college, seeing each other through relationships, careers, med school, and, well, dropping out of med school. So of course, that friendship is what's threatened most when the wahala (Yoruba for "trouble") really gets started.
But first, we meet our heroines. Ronke, a successful dentist, is trying desperately to get her flaky boyfriend to settle down and settle in to their relationship (a shared apartment and an engagement would be nice, too). Boo is living Ronke's dream in real time with a besotted husband and an adorable daughter, but struggles with feeling resentful and unfulfilled in her life as a mother and part-time science journalist. And as a brand executive at a fashion house, Simi also seems to have it all, but she's hiding a few big secrets from her husband Martin — like the fact that she's still on birth control when he thinks they're trying for a baby.
I could hardly turn the pages fast enough by the time the shocking ending hit home.
The three-way friendship is strong but, admittedly, something of a powder keg when gorgeous, glamorous Isobel shows up with the match. Slowly but surely, Isobel insinuates herself into the group, knowing exactly which buttons to press to goad each woman in the wrong directions. Boo should definitely keep flirting with her boss. Yes, Simi should take that job interview in Shanghai without telling Martin. As the months pass, it becomes clear that Isobel's goal is to tear apart the relationships in each woman's life, starting with their partners, ending with their friendship. The question is — why?
Friendship is a big theme, and so is parenthood; each woman has a complex relationship with her father, including the ones who died or didn't stick around. Set in London with an Anglo-Nigerian friend group, race, racism, and colorism are also on the table, and Nikki May addresses them coolly and incisively. Simi is praised at work for her "urban vibe," Boo's boss calls her new afro "exotic," and Ronke is routinely mistaken for an assistant at her dental practice. As for dating? "About ninety-five per cent of the Nigerian men who chatted her up would chat up any yellow babe," Simi says matter-of-factly; all four women are biracial. "Over here [in England] there was a smaller pool of men who would ever date a brown woman, but about ninety-five per cent of them would date any brown woman."
So yes, this novel is getting all the comparisons to books like Big Little Lies and shows like Sex and the City, but this friend group also does things those characters couldn't. (No surprise Wahala is getting its own TV treatment from the BBC.) All the while, May's sharp and snappy writing, dialogue, and character work keep tightening the screws on a tension-filled plot that straddles two countries, like its protagonists. While the book relied a bit too heavily on the miscommunication trope, I could hardly turn the pages fast enough by the time the shocking ending hit home. (My reaction: "No. What?! That's impossible. NO!")
Standout Quote
"Boo knew she could join in — she was half Nigerian for f*ck's sake — but it all sounded so foreign. For once she was envious of Ronke. Her own waste-of-space father had stolen her heritage — she'd been left with half an identity. No wonder she felt like an intruder in her own life."
Where You Should Read It
I know it's January, but Wahala is one of those juicy beach reads that can keep you occupied for hours on the sand. If you can't go tropical, dig into this one under the covers.
Read This If You Like . . .
The tight-knit friend group was Sex and the City-esque, but the dark plot and the characters freewheeling toward breakdowns was very Big Little Lies, with a hint of Gone Girl.
POPSUGAR Reading Challenge Prompts
This novel can check off more than one 2022 POPSUGAR Reading Challenge prompt; just pick the one that fits best for you.
A book published in 2022
A book with a recipe in it (extra credit: Wahala has two)
A book about a secret
A book featuring a party
A book that features two languages (more extra credit: Wahala features three)
A book about someone leading a double life
How Long It Takes to Read
Wahala is just under 370 pages and the subject matter can get intense, even as the prose flies by. You could finish this in about three days to a week.
Give This Book To . . .
I could definitely see this novel starting some conversations at book club. Also, anyone who likes the books mentioned above will love Wahala — books with serious bite, driven by flawed women.
The Sweet Spot Summary
Pick up Wahala by Nikki May ($23, originally $28) for suspense, rollercoaster relationships, and female friendships with some serious bite.