The Umbrella Academy: What Does Five Tell His Dad in Greek?
Number Five's Greek Words in The Umbrella Academy Have a Hidden Sentimentality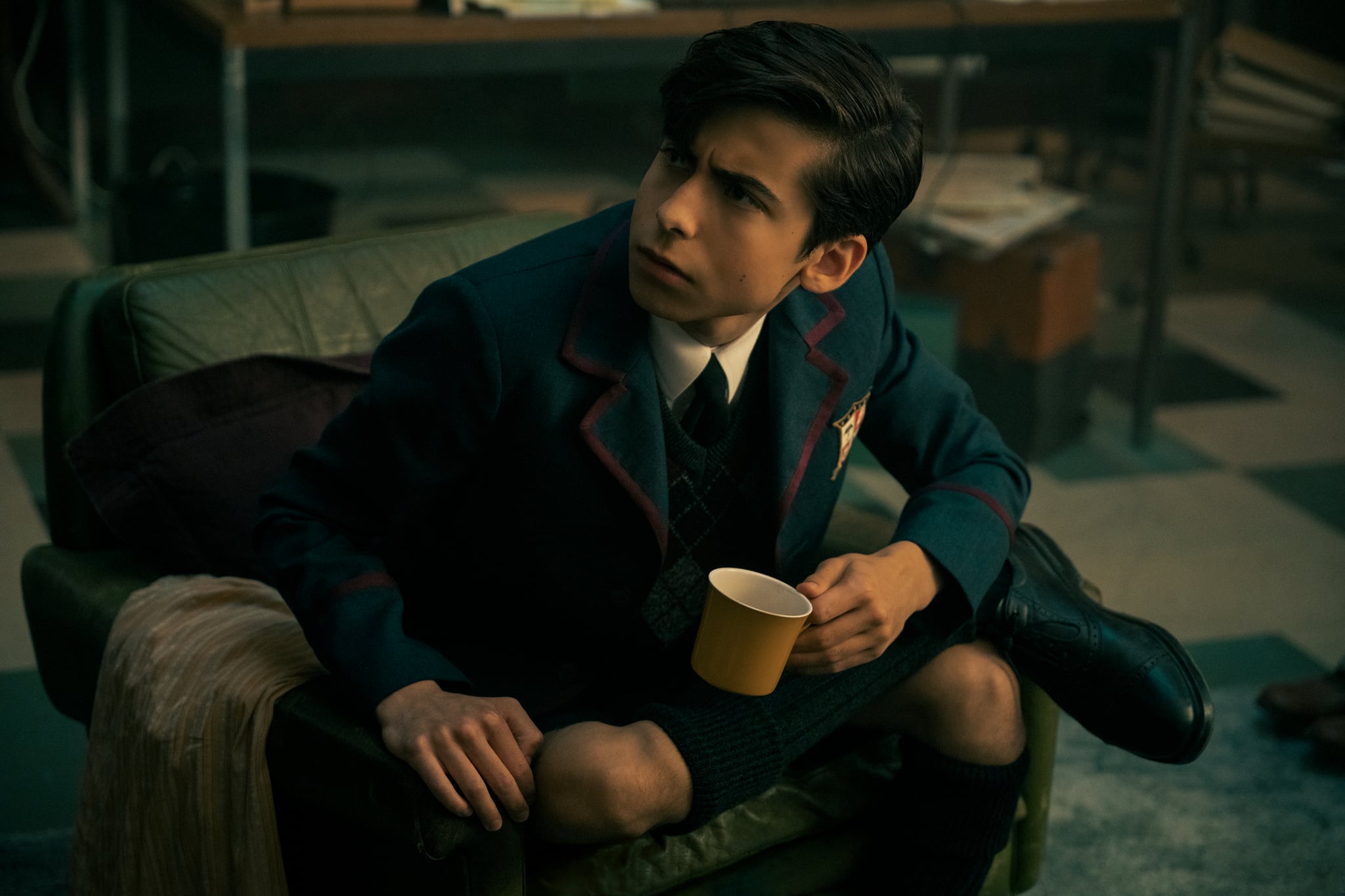 Image Source: Netflix
In episode four of The Umbrella Academy's second season, "The Majestic 12," Five (Aidan Gallagher) calls out to Reginald Hargreeves (Colm Feore) in ancient Greek, hoping that his father will recognize him after Five narrowly survives an encounter with the Swedes thanks to the intervention of Lila (Ritu Arya). What he says is enough to get Reginald to stop in his tracks, and for good reason.
"Ἄνδρα μοι ἔννεπε, μοῦσα, πολύτροπον, ὃς μάλα πολλὰ" are the opening lines of Homer's Odyssey in the original Greek. This is what Reginald reads to a young Pogo as he falls asleep in episode five, "Valhalla," but for Five, it serves as a part of his own childhood as well as a nod to his status as a time traveler. If you don't read ancient Greek, the translation is roughly, "Tell me, O Muse, of the much-traveled man, who wandered many ways after he had sacked the sacred city of Troy."
It isn't until episode six, "A Light Supper," that Reginald is able to ask Five outright why he quoted Homer. Five explains that it's because Reginald forced Five and his siblings to learn it as kids, "in the original Greek no less." It's clear from Five's crestfallen face at the end of "The Majestic 12" that he truly believes that Reginald would recognize him or at least the meaning behind the words. While Reginald recognizes the words, he doesn't recognize his children, and is less than helpful when it comes to the apocalypse. Based on how season two ended, it's likely that Five's meddling and the disastrous supper resulted in Reginald actively avoiding the group in the future when he chooses his children.