What Are Lila's Powers on The Umbrella Academy?
So, Um, Did Y'all Predict Lila's Plot Twist on The Umbrella Academy?
Watch out! This post contains spoilers.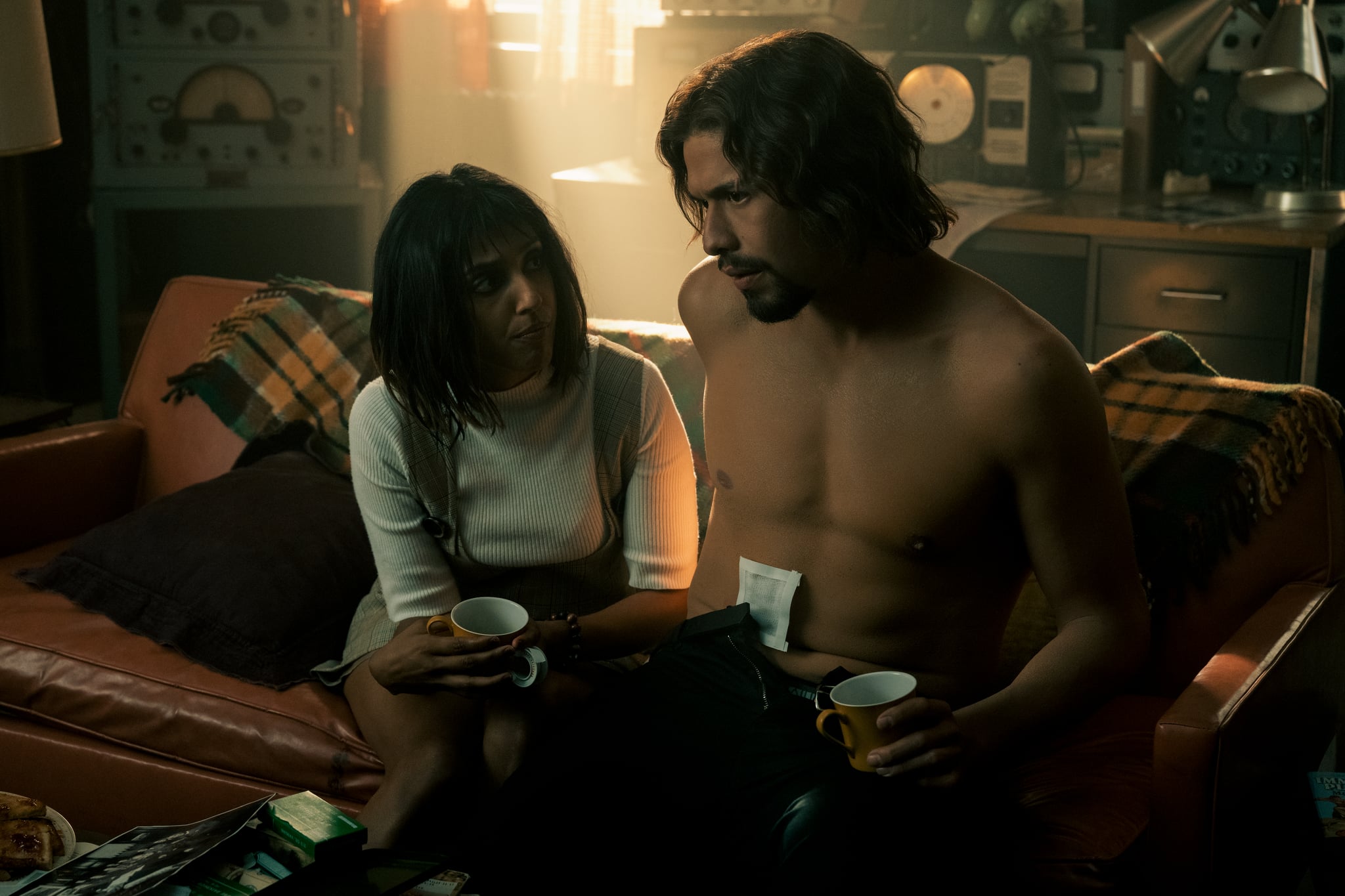 Season two of Netflix's The Umbrella Academy is full of trippy twists, turns, and time jumps, but perhaps the most surprising revelation involves newcomer Lila (Ritu Arya) — a character introduced on the show rather than Gerard Way's Dark Horse comics source material. Throughout the season, we see Lila secretly working with The Handler to take over The Commission and, eventually, take down superpowered siblings Vanya (Ellen Page), Luther (Tom Hopper), Diego (David Castañeda), Allison (Emmy Raver-Lampman), Number Five (Aidan Gallagher), and Klaus (Robert Sheehan). In most of the episodes, Lila is unaware of The Handler's exact agenda — or The Handler's connection to her parents' murders — but all is revealed in the final episode when sh*t hits the fan and Lila unveils the most powerful ability of all the Hargreeves children.
That's right, Lila has powers, and they're amazing. During the showdown between The Handler's army and the Umbrella Academy, Vanya hurls a supercharged force of energy that wipes out the former. However, Lila creates a forcefield around herself and The Handler before slinging equally as powerful energy back at Vanya. At first, this suggests that Lila has the same capability as Vanya, but she then picks off each sibling by channeling their powers to use against them. She throws Luther through a window like a rag doll, "rumors" Allison into not breathing, and has an optically enthralling space-time continuum fight with Number Five.
There's no definitive explanation of what Lila's powers are, but, essentially, she's able to mirror other people's abilities. In her words, "Anything that you can do, I can do better." She uses her superhuman prowess to tire out the Umbrella Academy kin before confronting The Handler, who she discovers is partially responsible for her parents' deaths. But before Lila unleashes her wrath, The Handler shoots her dead after killing the Hargreeves family. Thankfully, Number Five is able to use the last bit of his strength to travel seconds back in time and undo The Handler's murder spree, thus saving his siblings (including Lila because, you guessed it, she was born on the same day as them and is technically their sister). Lila then grabs one of the Commission's time travel briefcases and whooshes away to a place unknown. But we have a feeling this won't be the last we see of her. Who knows, she might become involved with the present-day Sparrow Academy that's introduced in the season's final moment. We're ready for a third chapter, Netflix!