What Happened to the Real Women in Hustlers?
Here's the Scoop on the Real Women Who Inspired Hustlers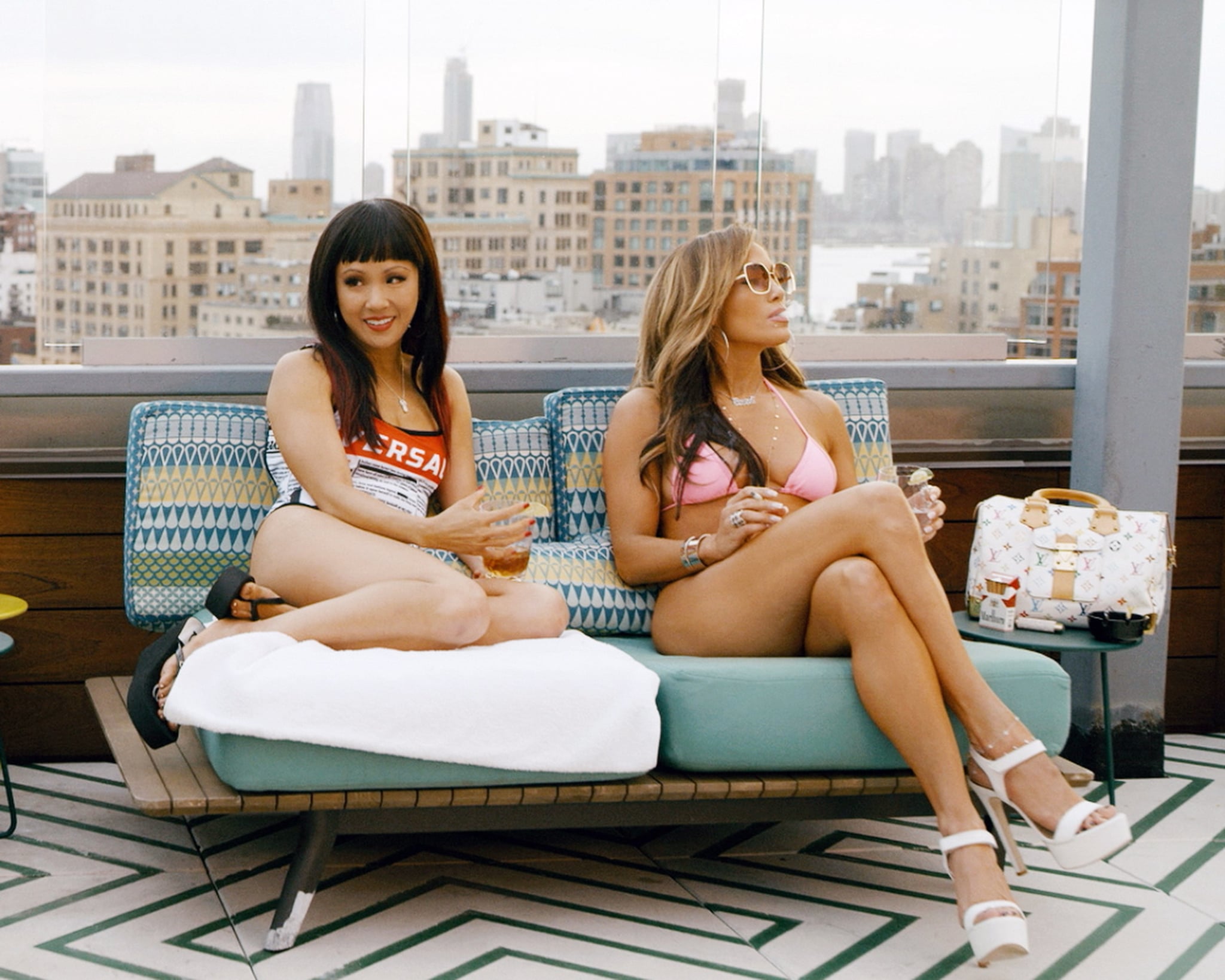 What you probably already know: Hustlers is an incredible movie with an incredibly stacked cast. What you may not already know: Hustlers is actually based on a true story. Inspired by journalist Jessica Pressler's 2015 article published in The Cut, "The Hustlers at Scores," Hustlers closely follows the real-life hustle of Roselyn Keo and Samantha Barbash, who are fictionalized in the film as Dorothy/Destiny and Ramona Vega and played by Constance Wu and Jennifer Lopez, respectively. Together, the former strip club employees swindled hundreds of thousands of dollars out of Wall Street's (oftentimes married) elite with a plan that involved drugging strip club regulars, stealing their credit cards, and turning a huge profit. Even if the men realized what they had done, they would never file a formal complaint for fear their wives would find out about their late-night activities.
Rather than sleeping with clients themselves, Keo and Barbash acted as the ringleaders of the operation and outsourced sex workers, who received a much smaller cut of the money earned than the founding duo. Over time, exotic entertainers Karina Pascucci and Marsi Rosen — who inspired Annabelle (played by Lili Reinhart) and Mercedes (played by Keke Palmer) — also became a part of the core crew. The scheme would all come crashing down when Barbash was the first to get arrested by the NYPD in June 2014, and she was soon followed by Pascucci, Rosen, and eventually Keo as well. At the conclusion of Pressler's 2015 article, the women were preparing for sentencing. So the question remains: Where are these women now?
Samantha Barbash
After she pleaded guilty to conspiracy, assault, and grand larceny in April 2017, Barbash got off with five years' probation. She definitely isn't happy with Hustlers or its producer and star, Jennifer Lopez, who portrays her in the film. She told the New York Post in April 2019 that she even plans to sue the production company behind the flick, STX Entertainment, as well as J Lo herself for "defamation of character." "They're going off a false story," she said. "I was not a stripper. Everything — where [J Lo] is going on poles and stuff — that's not me." Later, she added, "It's my story she's making money off of. If she wants to play me, then she should have gotten the real story."
To get the story straight, Barbash wrote her own version of events in a book titled Underscore, which is reportedly releasing at the end of September. Only time will tell whether the real story as told by Barbash (or, as she is also known, Samantha Foxxx) will be even wilder than the fictionalized version.
Roselyn Keo
Like Barbash, Keo also took a plea deal, confessing to grand larceny and attempted assault in March 2016 in exchange for five years' probation. Unlike her former associate Barbash, Keo is thrilled to see her story on the big screen. Though Keo, who offered her story to Pressler in the first place, claims in retrospect that the story she gave Pressler was completely fictionalized, she's still excited for the film.
As well as raising her daughter, Keo also penned a book of her own, titled The Sophisticated Hustlers. In her interview with Pressler, Keo expressed a desire to follow in the "motivational" footsteps of The Wolf of Wall Street author Jordan Belfort (whose story also inspired a film). As her defense lawyer Samuel Gregory told the New York Post, she wants to turn her life around. "She's ready to start rebuilding her life for her and her daughter," he said.
Karina Pascucci
Pascucci — who was a massage girl at Score before playing a larger role in the operation — pleaded guilty to grand larceny and conspiracy in January 2016 and was sentenced to four months of weekends in a Rikers cell and five years' probation. When asked by the New York Post how she had faired after her first weekend behind bars, Pascucci replied, "I have too much on my mind right now, I'd prefer not to speak about it."
Marsi Rosen
Rosen was recruited into the scheme by Barbash to meet their targets at secret locations, get them intoxicated, then coax them into the clubs. After also pleading guilty to charges of grand larceny and conspiracy, Rosen was given the same sentence as Pascucci: four months of weekends spent behind bars and five years' probation. Since carrying out her sentence, she has managed to live a quiet life out of the public eye.