Was Clare Crawley Kicked Off The Bachelorette?
The Bachelorette Producers Explain When They Knew Clare Crawley's Time Was Up
As Clare Crawley's journey on season 16 of The Bachelorette crawled to a close (sorry, not sorry), fans are learning more about how the dramatic exit came to be. The narrative before the show began airing was that Clare returned to the franchise to find her husband and was done with the program when she found him — a mere 12 days after her season began filming. But the hairstylist's final episode and recent interviews with an ABC producer show that it was less of an abrupt ending and more of a mutual decision between Clare and higher-ups.
During the Nov. 5 episode of the season, Clare confessed to Chris Harrison that her feelings for Dale Moss had quickly overshadowed anything she could have felt for the other men, and she just wanted to be with Dale. Chris explained that Clare couldn't continue the show if she was focusing all her attention on one man, telling her that she was "losing" her other contestants. Production organized a one-on-one overnight date for Clare and Dale that ended with the two sharing their feelings and deciding they wanted to go forward with their relationship. The Bachelorette broke the news to her other suitors, admitting that she had fallen in love with Dale and apologizing for wasting their time. Dale proposed to Clare that very episode, and the two "left" the show happily engaged.
While fans have been expecting Clare to quit the show after falling for Dale, it's clear that production allowed her to make a more graceful exit. On Tuesday, Oct. 27, ABC executive Rob Mills appeared on former Bachelor Nick Viall's podcast, The Viall Files, where he noted that while producers knew Clare's season would be "unpredictable," they didn't anticipate the rapid turn it took. Mills revealed that when Clare refused to give out a rose after her second group date, "it was sort of controversial." He added, "This was the time when we started thinking, 'Oh my god, like we've really got to start thinking about this,' when she didn't give out that rose and just gave it to herself."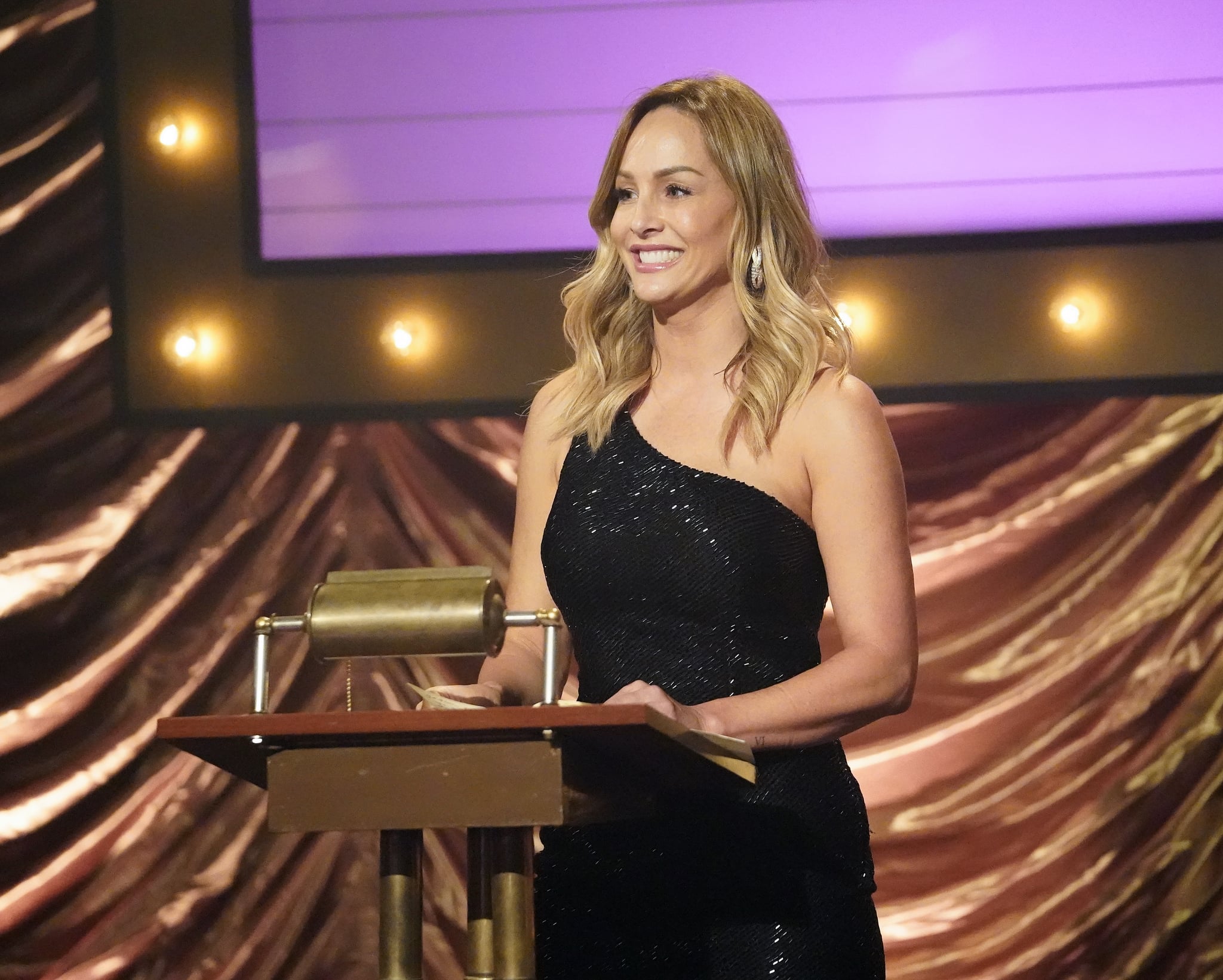 The group date in question featured a roast that became all about Clare's frontrunner, Dale Moss, as a result of the other suitors realizing how strong the connection between the bachelorette and the former NFL player had become. The pair have been near inseparable since the first episode, in which Clare gifted Dale with her first impression rose and told a startled Chris Harrison, "I definitely feel like I just met my husband."
In an interview with Variety, Mills revealed that production was already worried about how to "make this a horse race" by episode two. "We have to keep people invested for 10 weeks, and they're just going to see her wanting to be with Dale," he explained. "She made other connections with other guys — she was okay kissing them and there was definitely a lot of great drama and all of the typical things that you like on The Bachelor. But our one big worry was that we wanted to make sure that she really wanted to be with Dale and wouldn't make another connection with someone else. But by Week 3, she was really emotional over it, and she was crying, and there were real feelings there."
"She didn't want to wait another minute for the one who was worth it."
By the roast group date, production had begun thinking about what they would do if Clare were to leave with Dale earlier than they planned, which was when they thought about reaching out to Tayshia Adams. Mills made clear that production wanted to make sure that Dale returned Clare's feelings, which is why they arranged the couple's overnight date. Mills noted that no one was concerned that the feelings were too quick, noting that after the death of her father, Clare "felt like she wasted a lot of time with men who weren't worth it, and she didn't want to wait another minute for the one who was worth it."
While Clare has found her happily ever after, Mills promised that fans will get to see Clare embarking on her relationship with Dale as Tayshia Adams steps in to grab the reins. He revealed that Clare and Dale stayed onsite for some "happy couple time," and production didn't want them to go home because it would confirm any rumors. So Bachelor Nation hasn't seen the last of them!