What Is Big Sky TV Show About?
Ryan Phillippe's New Series Big Sky Just Might Be Your New Mystery Obsession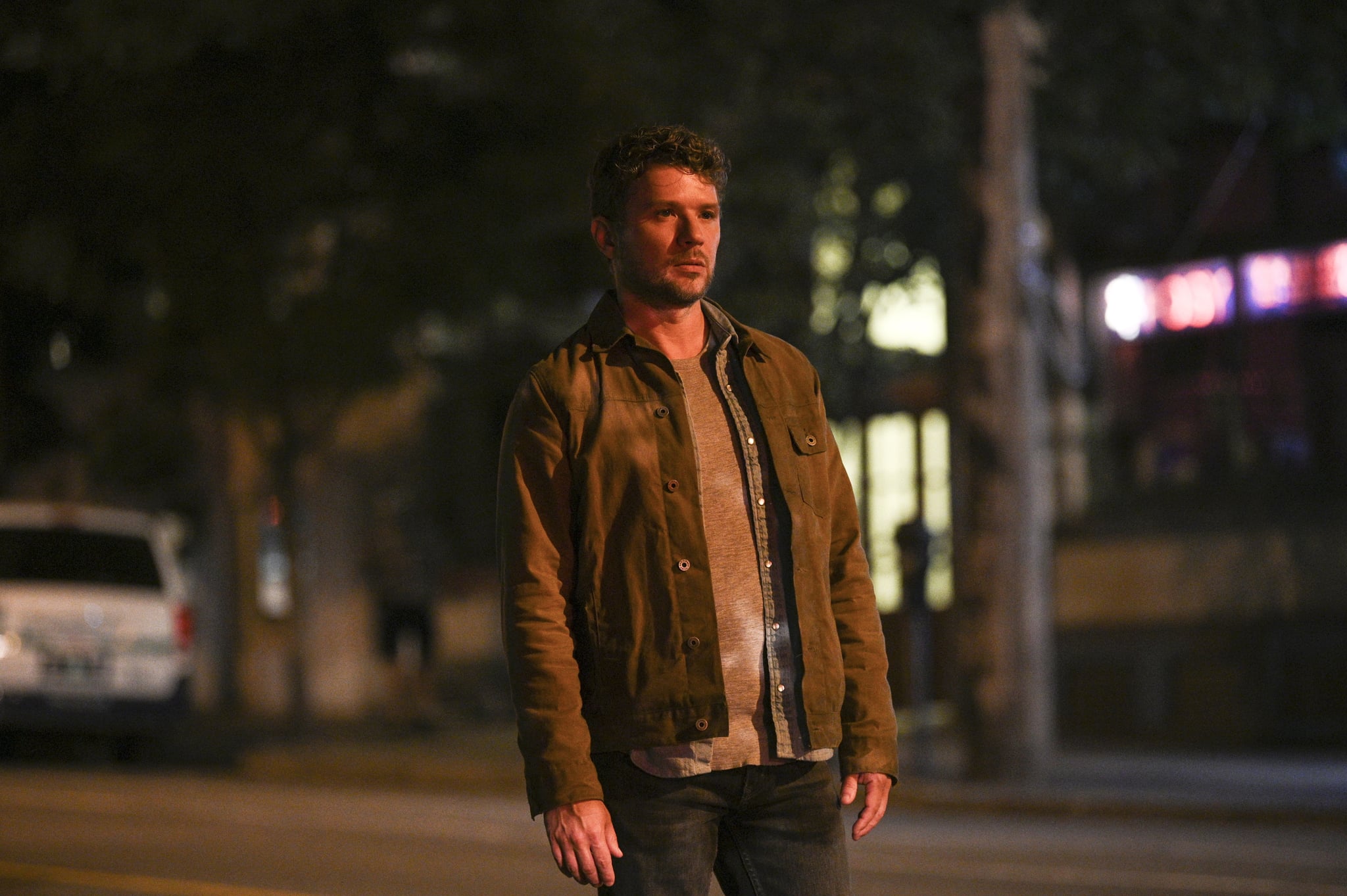 With beautiful open skies, tree-dotted mountains, and gorgeous nature, Big Sky, Montana, seems like the perfect backdrop for two sisters on vacation. But ABC's gripping new drama, Big Sky, shows that some nature getaways are not as fun and relaxing as they sound. If you've seen the chilling trailer for Big Sky, you'll know it follows two young women whose car breaks down near Yellowstone National Park who are then kidnapped. Later, we find out that 12 females are missing within a 100-mile radius of the pretty place, making it a much more sinister story than it first appears.
The show was created by David E. Kelley (known for Big Little Lies and The Practice) and is based on C.J. Box's Cassie Dewell series of suspense novels. Season one follows the plot of the second book, The Highway, which is about former police investigator Cody Hoyt (played by Ryan Phillippe). Despite losing his job and falling back into his alcoholic ways, Hoyt is convinced by his son and his former rookie partner, Cassie Dewell (Pitch's Kylie Bunbury), to investigate the two missing sisters, Gracie and Danielle Sullivan. When Hoyt discovers the siblings aren't the first to disappear in the area, the hunt is on for a vicious killer — before something terrible happens.
In addition to Phillippe and Bunbury, Vikings' Katheryn Winnick plays Hoyt's ex, Jenny, and you may also recognize Jade Pettyjohn, who plays Grace, for her role as Lexie Richardson on Little Fires Everywhere. Natalie Alyn Lind, who plays Danielle, also appeared in The Gifted and The Goldbergs.
Big Sky premieres on ABC on Tuesday, Nov. 17, and while it looks thrilling, it might make you a little more hesitant about taking that next hiking trip with your friends.