12 of Zachary Levi's Biggest TV and Film Roles, From "Tangled" to "Shazam!"
Zachary Levi is stepping into the DC universe again with March's second "Shazam!" film, but the actor has been building a steady career long before he booked his first superhero role. Levi made his television debut in "Big Shot: Confessions of a Campus Bookie," a made-for-TV movie in 2002. After taking on a few smaller roles on sitcoms in the early 2000s (anyone remember the charming "Less Than Perfect"?), he landed what would be his breakout role: accidental spy Chuck Bartowski on the NBC spy comedy "Chuck." For five seasons from 2007 to 2012, Levi played Chuck, a tech-store nerd who accidentally had a CIA supercomputer uploaded into his brain. The series made Levi into a geek icon, especially as it became the focus of one of the earliest successful "save our show" campaigns.
During his run on "Chuck," Levi got another big break. He voiced Flynn Rider opposite Mandy Moore's Rapunzel in the 2010 Disney animated classic "Tangled." The smash hit earned him a chance to perform on the Oscars broadcast, where he and Moore sang the movie's signature song "I See the Light." As it turned out, Levi's singing voice was Broadway caliber, and he landed two leading roles in subsequent years. "First Date" was his Broadway debut in 2013, and in 2016, he starred as Georg Nowack in the revival of "She Loves Me," earning a Tony nomination for best leading actor in a musical.
After "Chuck" ended, Levi wasn't out of the nerdy woods yet. When Josh Dallas couldn't reprise his role as Fandral in the "Thor" sequel due to his commitment to "Once Upon a Time," Levi was tapped to replace him as Thor's most dashing friend for 2013's "Thor: The Dark World" and 2017's "Thor: Ragnarok." He also costarred in NBC's 2015 TV reboot of "Heroes: Reborn." And in 2019, he starred in DC's first "Shazam!" movie.
Ahead, revisit all of Levi's major movie and TV roles.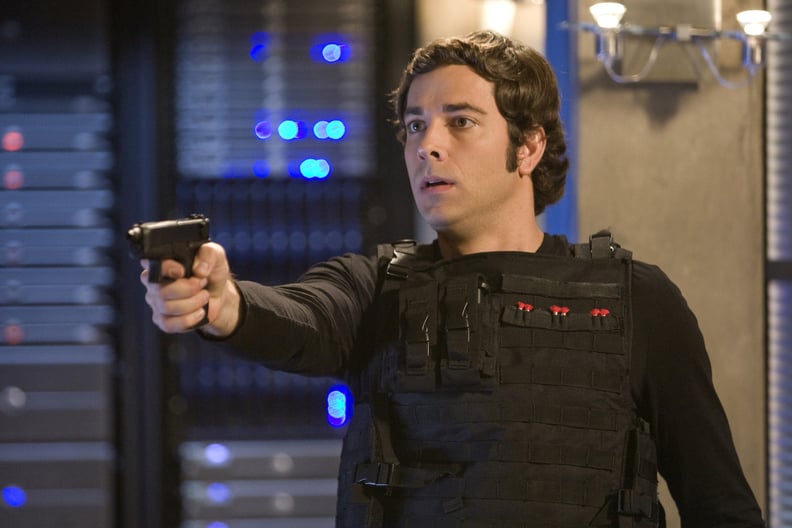 "Chuck" (2007-2012)
"Chuck" was Levi's breakout role. In the spy drama, Levi's title character is a computer geek who ends up becoming one of the CIA's most important assets. The cast includes Yvonne Strahovski, Joshua Gomez, and Sarah Lancaster.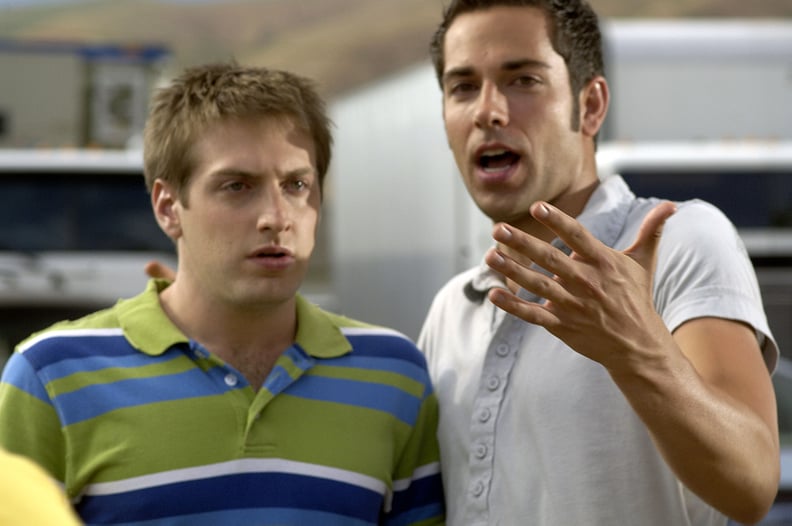 "Wieners" (2008)
Levi appears in the 2008 movie "Wieners," which also stars Fran Kranz, Kenan Thompson, and Jenny McCarthy. The trio of men goes on a cross-country road trip in a hotdog car.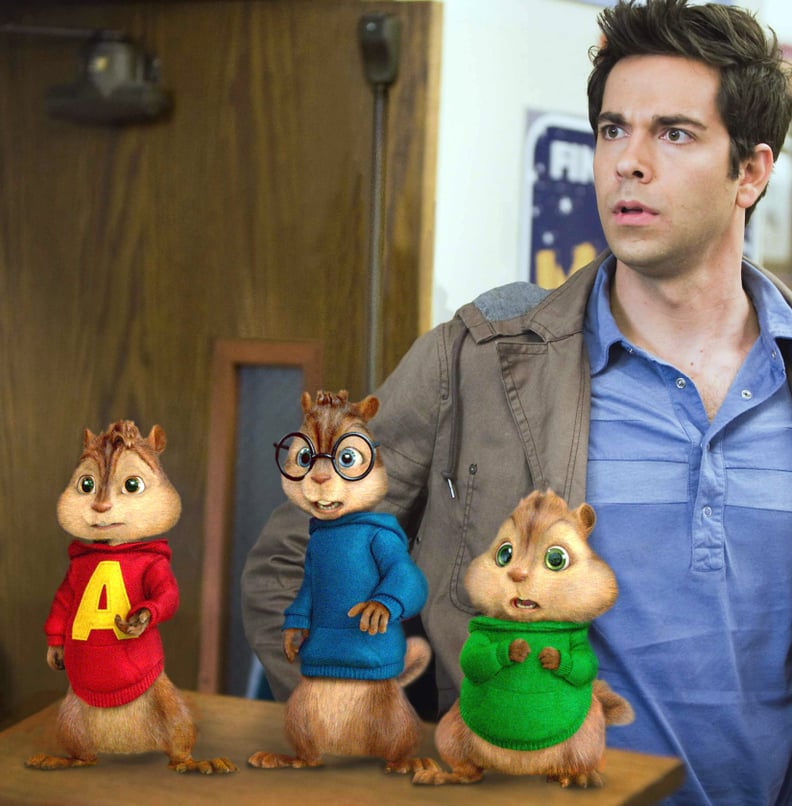 "Alvin and the Chipmunks: The Squeakquel" (2009)
In the "Alvin and the Chipmunk" sequel, Levi plays the main human who has to deal with the fuzzy creatures' antics.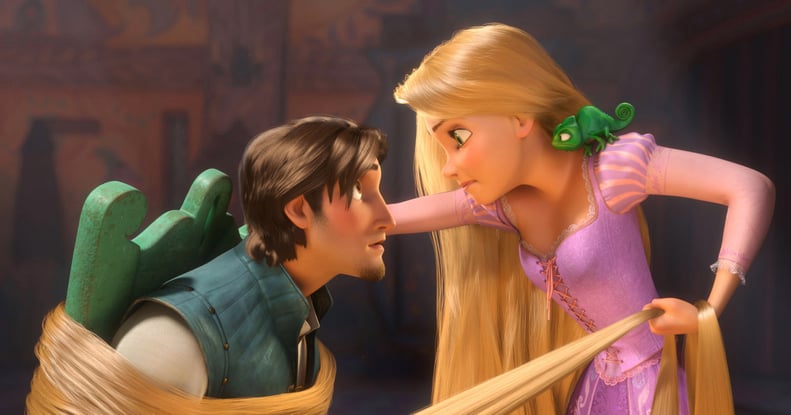 "Tangled" (2010)
In "Tangled," Levi voices the thief Flynn Rider, who turns out to have a heart of gold and falls head over heels for Rapunzel.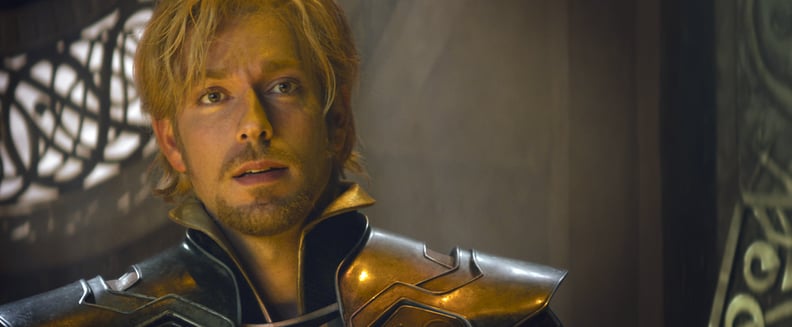 "Thor: The Dark World" (2013)
In "Thor: Dark World," Levi took over the role of Fandral, an Asgardian fighter. He reprised the part in "Thor: Ragnarok."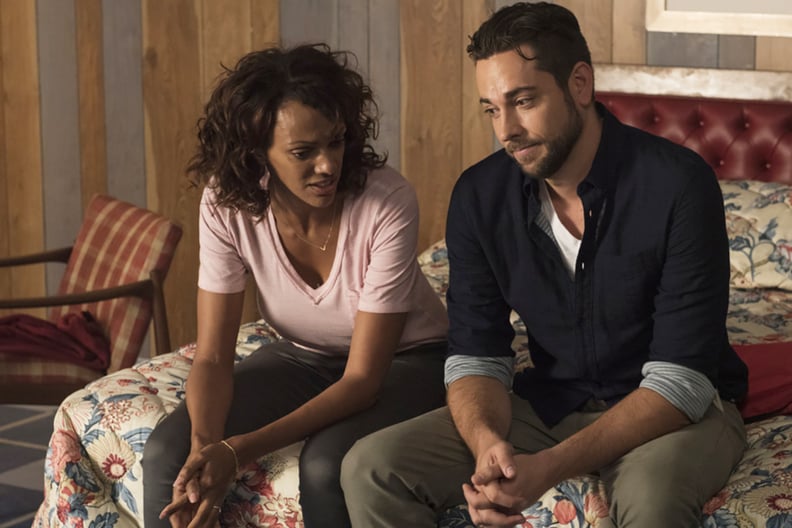 "Heroes Reborn" (2015-2016)
Levi returned to NBC for the 13-episode "Heroes" reboot series "Heroes Reborn."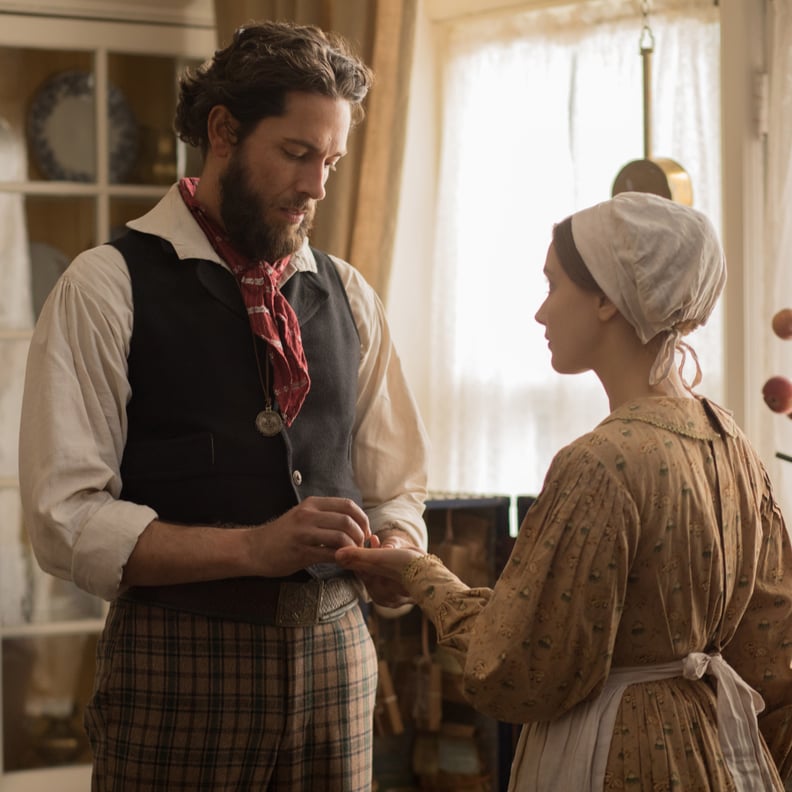 "Alias Grace" (2017)
Levi appears in the Netflix series "Alias Grace," adapted from the Margaret Atwood book of the same name. The six-episode miniseries was written by Oscar winner Sarah Polley.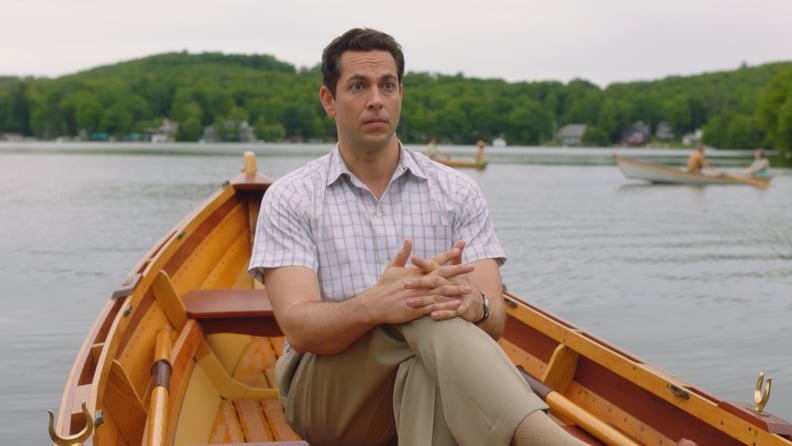 "The Marvelous Mrs. Maisel" (2018)
Levi joined "The Marvelous Mrs. Maisel" in 2018 for eight episodes as Dr. Benjamin Ettenberg, who Midge (Rachel Brosnahan) briefly dates.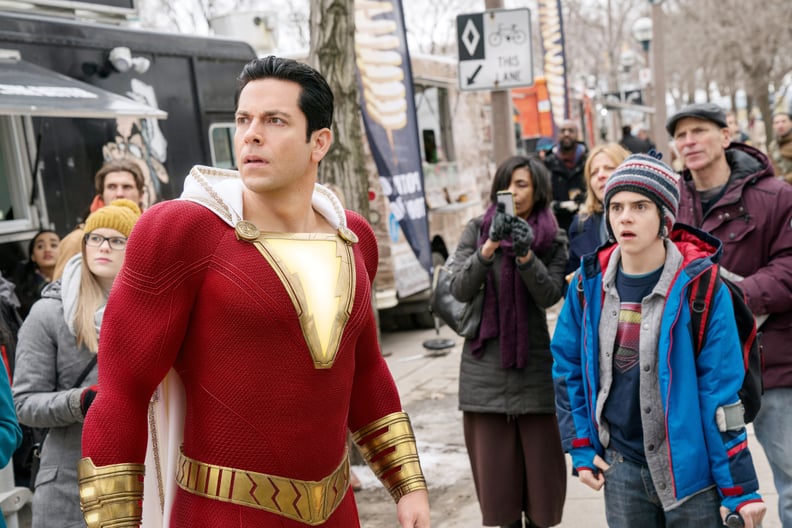 "Shazam!" (2019)
In 2019's "Shazam!," Levi plays the adult, powered-up version of Billy Batson, who's played by Asher Angel as a teen. When Angel's teen Billy says, "Shazam!" he powers and grows up.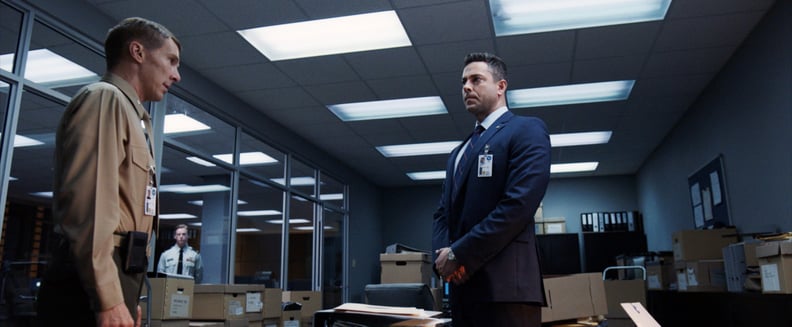 "The Mauritanian" (2021)
Levi appears in "The Mauritanian," a legal drama based on the memoir of Mohamedou Ould Slahi, who was held without charges in Guantanamo Bay for 14 years. Tahar Rahim plays Slahi, and Jodie Foster, Shailene Woodley, and Benedict Cumberbatch round out the cast.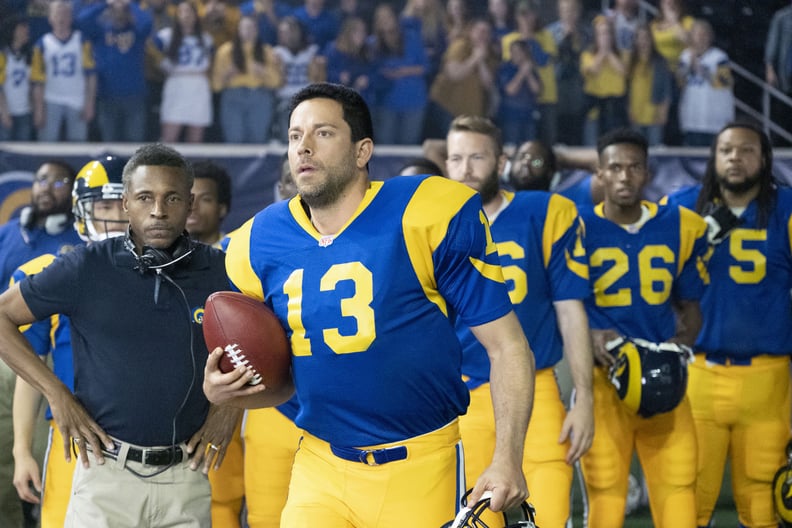 "American Underdog: The Kurt Warner Story" (2021)
Levi stars in "American Underdog," a biopic about football player Kurt Warner.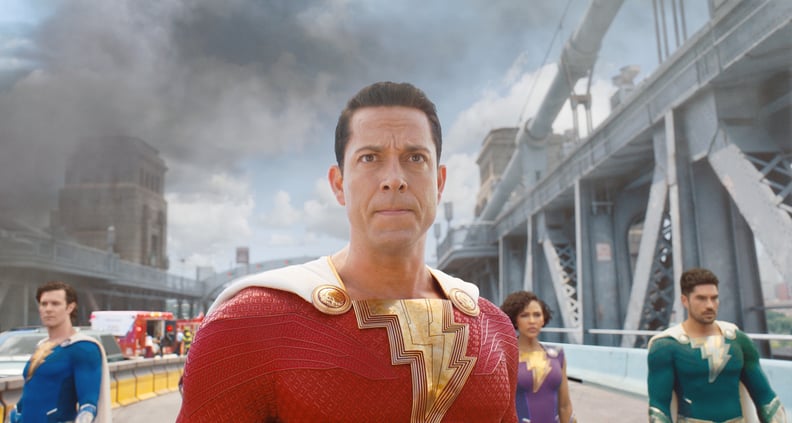 "Shazam! Fury of the Gods" (2023)
"Shazam! Fury of the Gods" expands the world of the first film, giving Shazam a whole family of foster siblings. The cast includes Rachel Zegler, Ross Butler, Meagan Good, Lucy Liu, and Helen Mirren.