When Does Derry Girls Season 3 Come Out?
Good News: Derry Girls Season 3 Is Coming; Bad News: It Might Be a While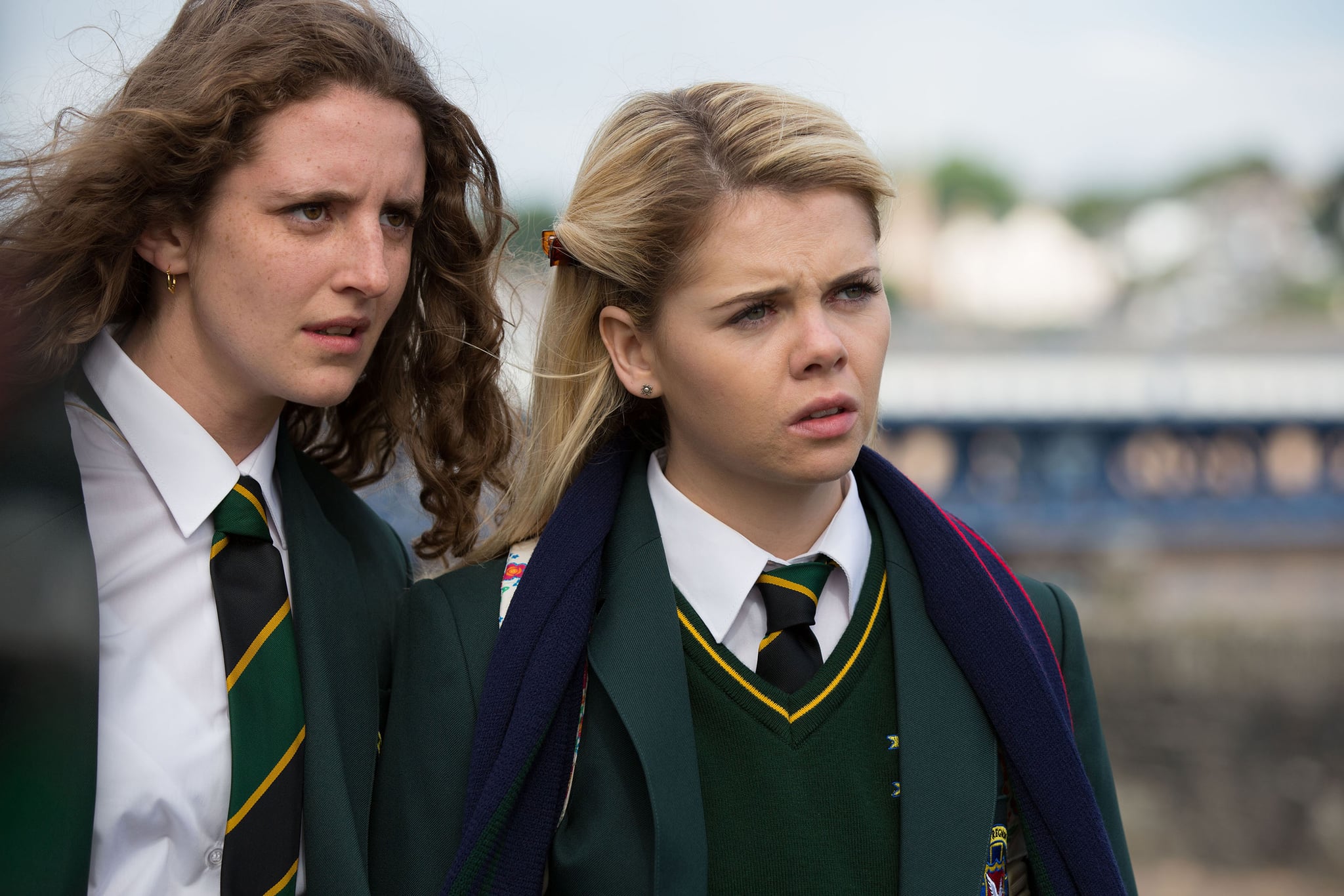 OK, we're aware that the second season of Derry Girls just debuted on Netflix this past August, but already we're eager for more hilarity. Taking place in early 1990s Londonderry, Northern Ireland, during the Troubles, this laugh-out-loud show revolves around 16-year-old Erin and her misadventures with her crew at the strict Our Lady Immaculate College (which is lorded over by the imperious Sister Michael). You might not think one of the most turbulent times in Northern Ireland's history would make for a funny backdrop, but this series will prove you wrong. And now we're already wondering: when will we be gifted with season three of the series?
Good news, Derry Girls fans. The UK-based Channel 4 announced soon after the conclusion of season two in April that Derry Girls will return for a third installment. Creator Lisa McGee (whose own childhood experience is used as a basis for the show) said in a statement, "I love writing this show and I'm so thrilled to be able to continue the Derry Girls story, thank you Channel 4, Erin and the eejits live to fight another day!" While speaking to Her during the Virgin Media Television new season launch, McGee even provided a teaser about the forthcoming season. "[There's] not really [much I can share], except they'll definitely just be getting into more trouble," she shared. "They haven't grown up or wised up any, so there will be more shenanigans really."
The bad news: it might be a while before Erin and the gang — who we last saw trying to convince Chelsea Clinton to join them at the Derry swimming pool during Bill Clinton's historic visit to Northern Ireland in November 1995 — return to the small screen. Cast member Nicola Coughlan (also known as teacher's pet Clare Devlin) tweeted in July 2019 that the cast and crew wouldn't start filming the next season until 2020. In response to a fan who petitioned for a third season of the show, Coughlan replied, "No need for a petition we're filming Derry Girls 3 next year!" As eager as we are for more, something tells us season three will be worth the wait.