BTS Announce New Album Coming in June
BTS Announce New Album: "We Are Bulletproof"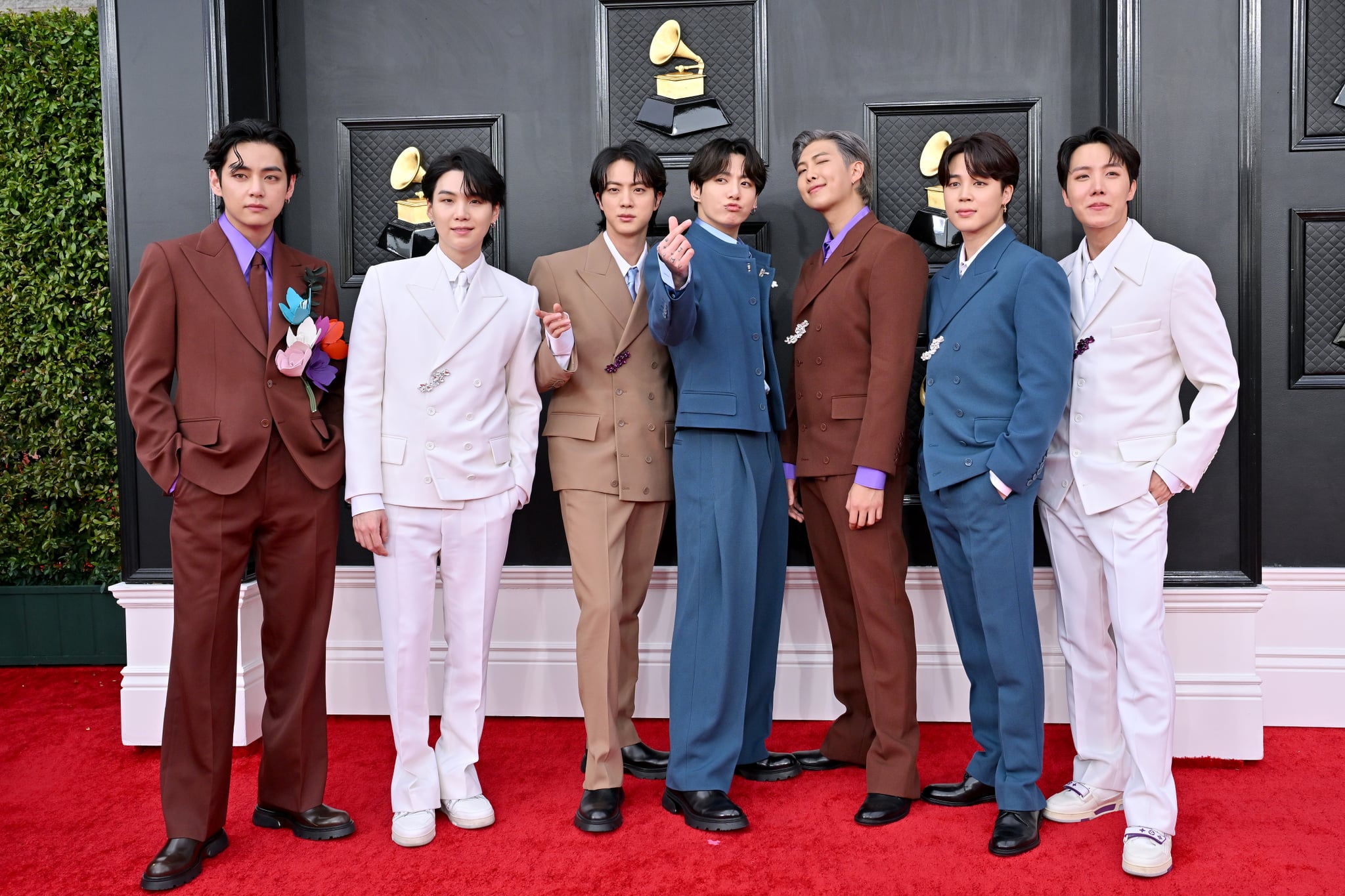 BTS fans, brace yourself: a new album is finally coming this summer! The K-pop group teased the news of their next album Saturday night during the last show of their Las Vegas residency. Billboard reported that BTS played a teaser video for fans in the crowd — which featured a montage of black-and-white clips of Jin, Suga, J-Hope, RM, Jimin, V, and Jungkook — alongside a tagline that read, "We Are Bulletproof." They ended the video with the date "2022.06.10."
On April 17, BTS shared the same clip with the rest of their fans via social media, making the news official. Their label, Big Hit Music, also confirmed the news in a post on Weverse, according to Variety. "This is Big Hit Music. BTS will be back with another new album on June 10, 2022," the label wrote. "Details on the new album will be provided in a separate notice at a later date."
At this time, the group have not revealed the album's title yet, so it's unclear how their new tagline will be incorporated into the project. BTS's album news comes shortly after fans theorized over the new project's title and release date. It'll be their first album release since 2020's "Be," which featured their No. 1 hit "Dynamite."
But now that BTS's Vegas residency is over, there's plenty of time for the group to promote the new album (and maybe drop a new single, too). And since award show season will continue with the Billboard Music Awards next month, there's a chance BTS — who have seven nominations this year — could tease some new material from their album if they perform. But for now, we'll just have to stay tuned for more details!