The Kissing Booth 3 Release Date on Netflix in 2021
The Wait For The Kissing Booth 3 Is Almost Over! Netflix Has Finally Given It a Release Date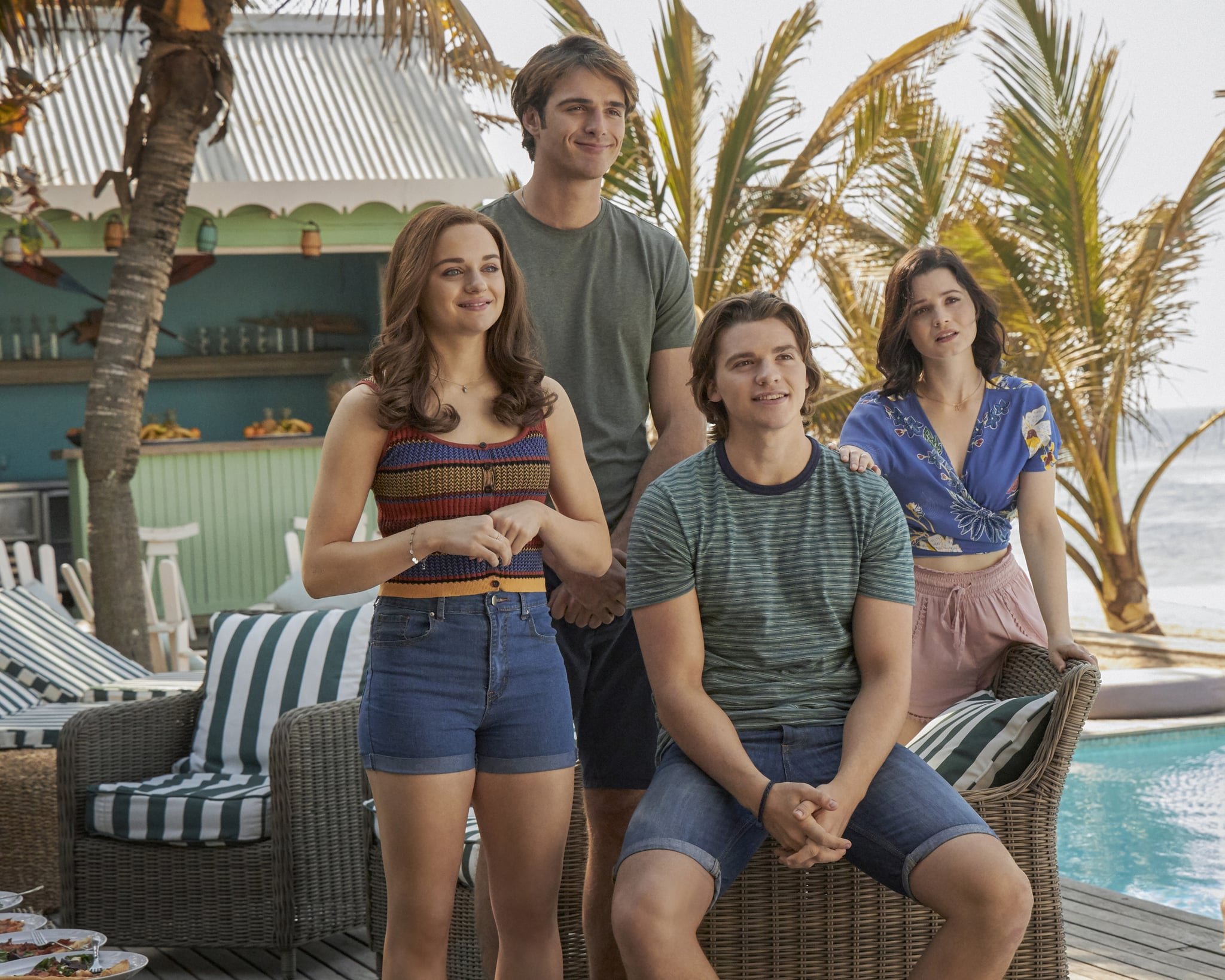 Netflix knows what the people want and is ready to give it to us! Well, in due time. A mere two days after the premiere of The Kissing Booth 2 in July 2020, cast members Joey King, Joel Courtney, Maisie Richardson-Sellers, Taylor Zakhar Perez, and Meganne Young announced that a third film was not only coming, but had already been filmed! Nearly a year later, we finally have a release date: Aug. 11.
While the cast have been hush-hush on what exactly the film will focus on, we already have a good idea. A special first look at the film shows Elle (King), Noah (Jacob Elordi), Lee (Courtney), and Rachel (Young) at the Flynn house the summer after graduation. Elle is dodging calls from Harvard admission, which means she still hasn't decided where she wants to go for college and hasn't told anyone about having been accepted to both Harvard and Berkeley. According to its synopsis, the third film will also pick up where The Kissing Booth 2 left off and center Elle's big decision. Director Vince Marcello previously told Teen Vogue that it would be a "culmination of this coming of age story — not just for Elle, but for Noah and Lee, as well."
We'll have to wait for August to see how it all ends for our favorite crew, but until then, you can catch a first look at the film in the picture above.
— Additional reporting by Grayson Gilcrease