When Will Coco Be on Disney+?
Coco Is Leaving Netflix, but It Won't Be Long Before You Can Stream It on Disney+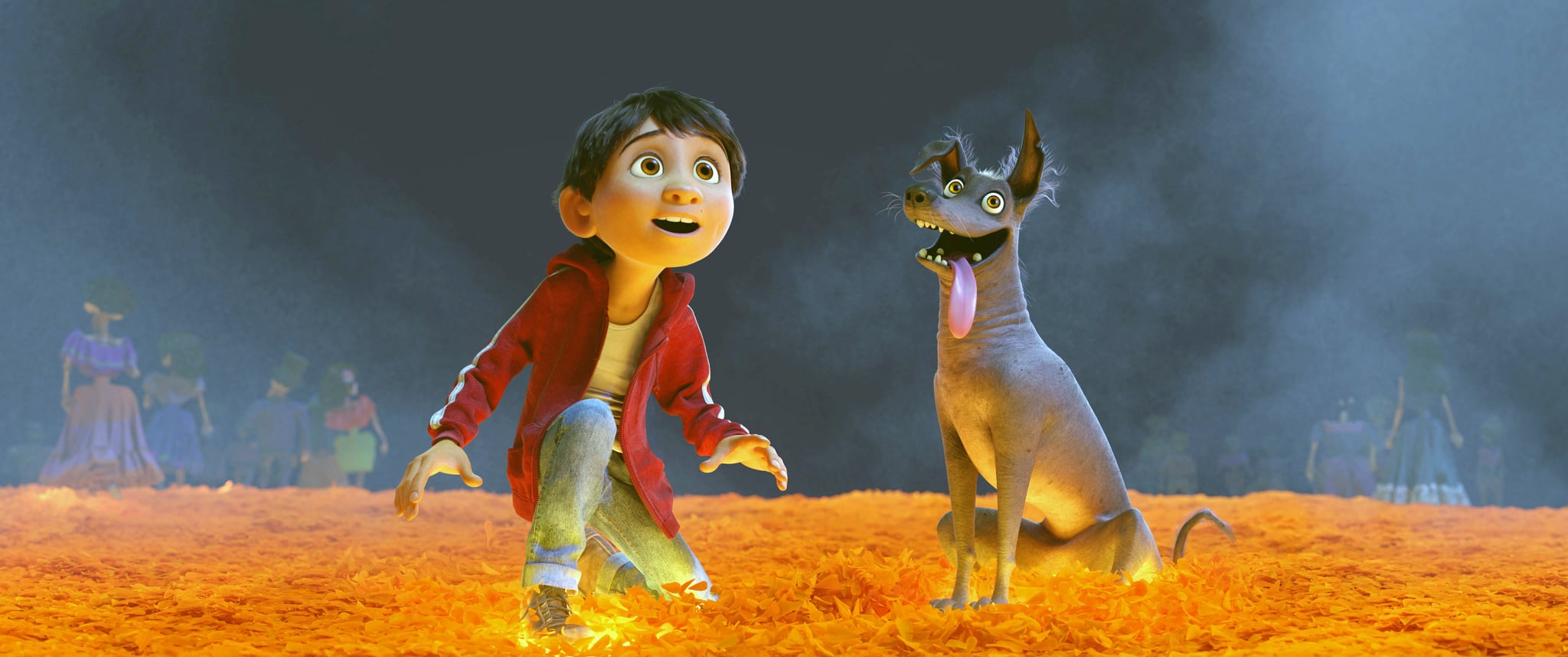 Way back when, Disney had "the vault," where they took movies out of home-video circulation to increase the demand for VHS tapes and DVD/Blu-rays. But now, Disney programming is widely available to stream, especially since Disney+ was introduced on Nov. 12. You can even stream the Pixar movies The Incredibles 2 and Coco from Netflix, but unfortunately, the latter won't be available through the streaming service for much longer. The incredibly charming animated film, which came out in 2017, is about an aspiring young musician named Miguel in rural Mexico who finds himself in the Land of the Dead after his grandmother Mama Coco's passing, where he embarks on a journey to learn about his rich family history. If you want to watch it on Netflix, you'll have to do it fast, because it's leaving on Nov. 29.
But have no fear, Coco fans, because Coco will be available to stream on Disney+ starting on Nov. 29, the same day it leaves Netflix. If you're a Disney+ subscriber (and honestly, all the content you can stream from Disney+ is too good to miss out on), you can recover from Thanksgiving (and hide from Black Friday shoppers) by watching this sweet movie with your family.
If you haven't yet subscribed to Disney's new streaming service, there are still some Disney movies you can catch on Netflix. A few flicks will be available until sometime in 2020, including A Wrinkle in Time, Christopher Robin, The Nutcracker and the Four Realms, Ralph Breaks the Internet, Avengers: Infinity War, Ant-Man and the Wasp, and Solo: A Star Wars Story. Mary Poppins Returns will even be available until 2021, and you can still stream The Incredibles 2 up until July 30, 2020. Thor: Ragnarok and Star Wars Episode VIII: The Last Jedi are also still available until December, but Coco's run on Netflix is almost up, so watch it while you can.