Where Is Amy Loughren From "The Good Nurse" Today?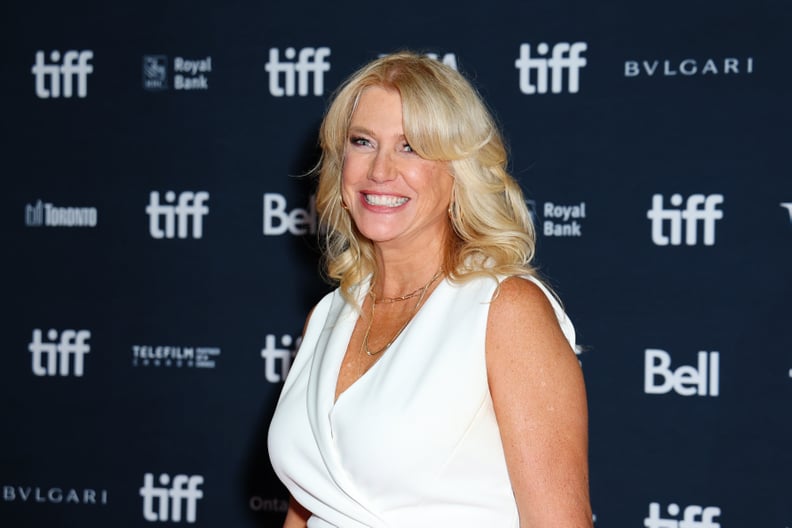 Image Source: Getty / Leon Bennett
Jessica Chastain is front and center in Netflix's latest true-crime film "The Good Nurse" as heroic nurse Amy Loughren, a pivotal figure who helped take down her coworker turned serial killer, Charles Cullen.
In 2003, Cullen was arrested for the attempted murder of a patient and the murder of another, which eventually led to him confessing to 29 killings throughout his 15-year career as a nurse in New Jersey and Pennsylvania. Oscar-winning actor Eddie Redmayne portrays Cullen in the film, which examines the true story of Loughren's complicated relationship with Cullen — whom she considered a close friend — and how her cooperation with investigators led to the end of his murderous spree.
Amidst "The Good Nurse" hitting Netflix on Oct. 26, here's what Loughren is up to today.
Who Is Amy Loughren?
In 2002, Loughren worked as an ICU nurse at Somerset Medical Center in Somerville, NJ, where she met Cullen, a nurse in the same unit. At the time, she was a single mom and suffered from cardiomyopathy. This heart condition frequently affected her ability to breathe and even resulted in a trip to the ER while at work, per Vanity Fair.
Working long shifts as a single mother with an often debilitating physical condition made Loughren exhausted and vulnerable to those around her, making her bond with Cullen almost immediately. "When you work in the ICU in trauma, it's like you're soldiers. . . . You trauma-bond. We shared secrets. I just didn't know how deep his secrets really were," she explained to The Times in October 2022.
Loughren and Cullen grew close over the next year, but by November 2003, a startling discovery involving Cullen, her closest work friend, came to light: he was coincidentally the nurse assigned to several patients who mysteriously died from a series of medical errors.
How Did Amy Loughren Catch Charles Cullen?
While working together, Loughren noticed that the combination of drugs Cullen frequently used and ordered — specifically insulin and digoxin — was unusual. At Somerset Medical Center, medical records were kept and monitored through a computerized system called Cerner. Upon closer examination of patient records through Cerner, Loughren saw evidence of Cullen's murders. An excerpt of "The Good Nurse," the book by Charles Graeber that inspired the film, notes that Cullen's digital recording of patients was "the worst charting Amy had ever seen. There were blotches of words here and there, blurts, spasms of hurried and misspelled observations." Furthermore, Loughren found that Cullen was browsing patient charts, many of whom he was not assigned to, for extended periods, as The New York Post reported.
At the time, Somerset Medical Center was launching its own investigation into the suspicious deaths of four patients and eventually involved local law enforcement in extracting information from both the Cerner system and the hospital staff about the nature of the frequent pattern of patient deaths. Loughren was one of the staff members the detectives relied on during the investigation. Despite having circumstantial evidence to arrest Cullen, a confession was what detectives Tim Braun and Danny Baldwin needed.
Along with detectives Braun and Baldwin, Loughren arranged a sit-down with Cullen at a diner, during which she wore a wire, hoping to get some kind of confession from her former friend. Loughren recalled the unsettling moments leading up to the event to Glamour, saying in a 2022 interview, "It was terrifying going in, especially when they wired me up, saw my scar of a recent pacemaker implantation, and the detective said 'no, we can't put this wire on you.' I said, 'Yes you can. I'm a cardiac nurse, I know I'll be ok.' He went to his colleague and they talked about shutting this down, so I had to talk them into it. The truth is I didn't know how this would affect my heart, but I knew I needed to go in there and get that confession. I was determined maybe, not brave."
The two sat across from one another and discussed his actions for three hours, and Cullen eventually gave enough information for the detectives to arrest him. According to The New York Times, Cullen was arrested on one count of murder and one count of attempted murder on Dec. 12, 2003. He would later confess to killing 29 people and was sentenced to 11 consecutive life sentences without the possibility of parole in March 2006, per CNN.
Where Is Amy Loughren Now?
Loughren retired from nursing and is now dedicated to healing from her experiences as a nurse alongside Cullen. Per her website, she enjoys traveling and going on adventures. She's "a Reiki Master, a Hypnotherapist, NLP Practitioner, Meditation Instructor, DreamSculptor Practitioner, Reconnective Healer, Integrative Energy Healer, Past Life Regressionist, Crystal Language Reader, [and] Medical Intuitive." Loughren is also an amateur activist among her other titles and appears to reside in Deland, FL, according to her Twitter bio.
Outside of her professional and spiritual endeavors, Loughren also worked with Redmayne and Chastain during the production of "The Good Nurse." She revealed to Glamour, "Eddie took notes from my description of him, and I watched him take those notes and put those into his craft and artistry to become Charles. Jessica talked a lot too — she played the version of me from 20 years ago. . . . Jessica offered a gentleness to that 20-year-old past self that I didn't realize I had and that to me was one of the most beautiful things that she put into play."
Marvel at the heroic actions of Loughren in Netflix's "The Good Nurse," which is streaming on Netflix now, and watch the trailer below.