When Will Cinderella With Brandy Be on Disney+?
Wish Granted! Cinderella With Brandy and Whitney Houston Is Finally Hitting Disney+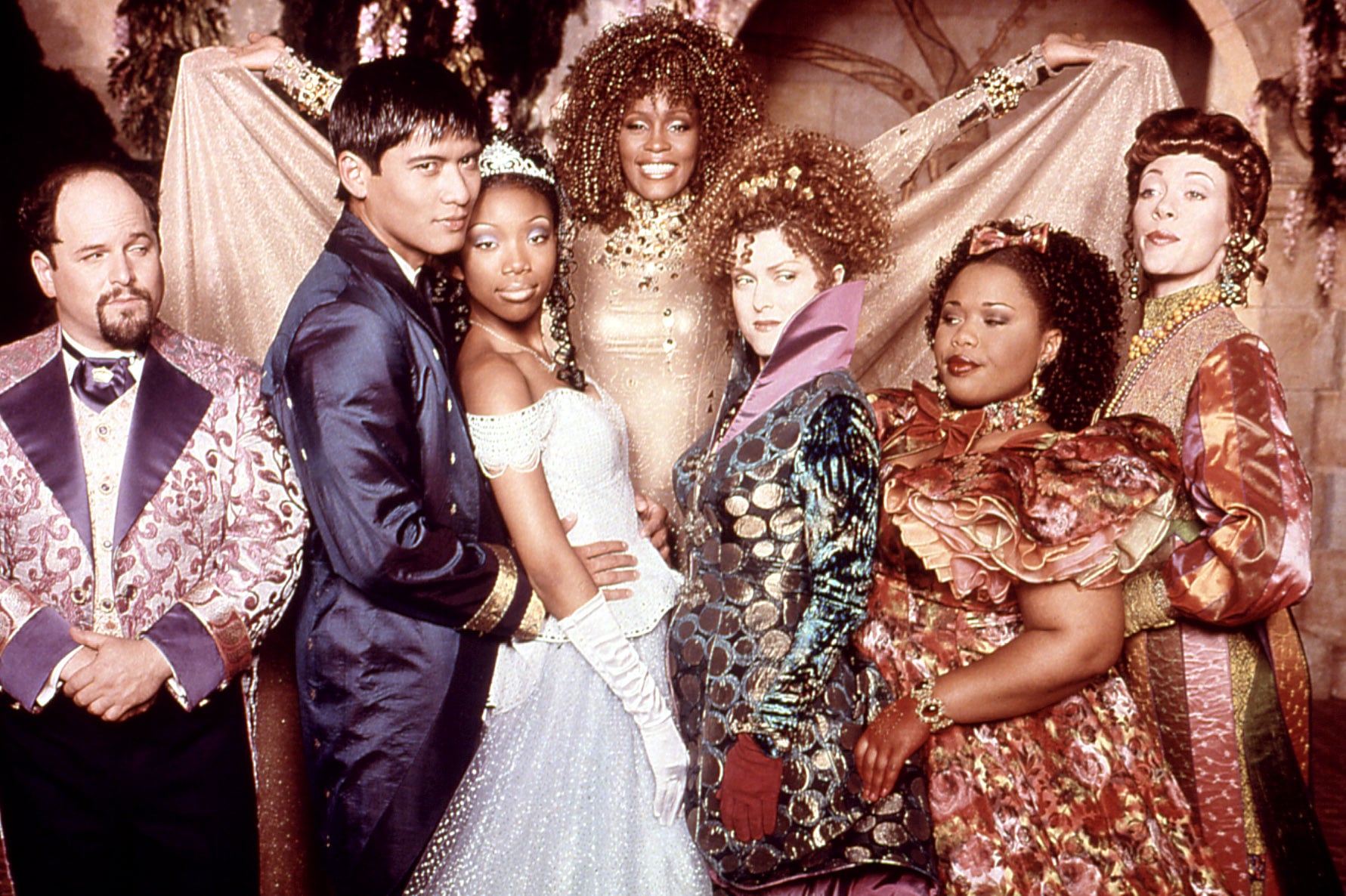 As the age old song goes, "Impossible things are happening every day." After months of fans begging for Disney to make Rodgers & Hammerstein's Cinderella available to stream, we're finally getting our wish. On Thursday, it was announced that the 1997 TV movie starring Brandy and Whitney Houston would hit Disney+ on Feb. 12, so consider my Valentine's weekend booked!
The film has become a Disney classic over the years for its stellar cast, catchy soundtrack, and stunning sets and costumes. In fact, I would go as far as to say it actually tops the original animated Cinderella. Brandy is a '90s princess in her own right and the late Whitney Houston was simply magical as her fairy godmother.
"I was just so honored to play the role of Cinderella, and then the bonus of working with my favorite person in the whole world," Brandy previously told POPSUGAR about working with the legendary singer for the film. "I just couldn't believe it. I dreamt of meeting her, but never in a million, thousand light years would I dream that I was going to work with her and sing with her and laugh with her. It was like I was Cinderella as Cinderella."
Mark your calendars and get ready to relieve all the magic when Rodgers & Hammerstein's Cinderella hits Disney+ later this month.