The Bachelor: Yeah, Peter Weber Is Cute, but Can We Talk About His Brother?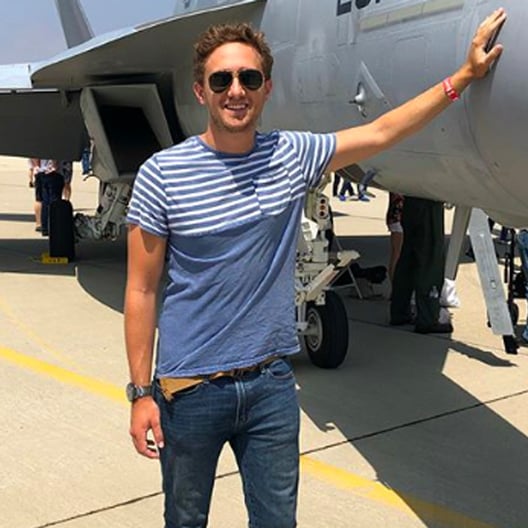 Peter Weber won over the ladies on The Bachelor this season, but his brother is just as charming. We first met Jack Weber during Peter's hometown date on The Bachelorette, and during part one of The Bachelor finale, we caught another glimpse of him when Peter's family met his final two women.
According to Peter's Instagram, Jack graduated from UCLA in June 2017. It seems like he eventually took up the family business shortly after. In August 2018, Jack shared a photo of him at the United Airlines Flight Training Center, and his Instagram (which is appropriately titled jettinjack) says he's an airline pilot like his brother. Peter even congratulated his younger brother on becoming an official commercial-rated pilot in June 2018. See more pictures of Jack ahead.