Who Is William Bowery, Taylor Swift's Cowriter on Folklore?
Taylor Swift Finally Reveals the Identity of Her Folklore Collaborator, William Bowery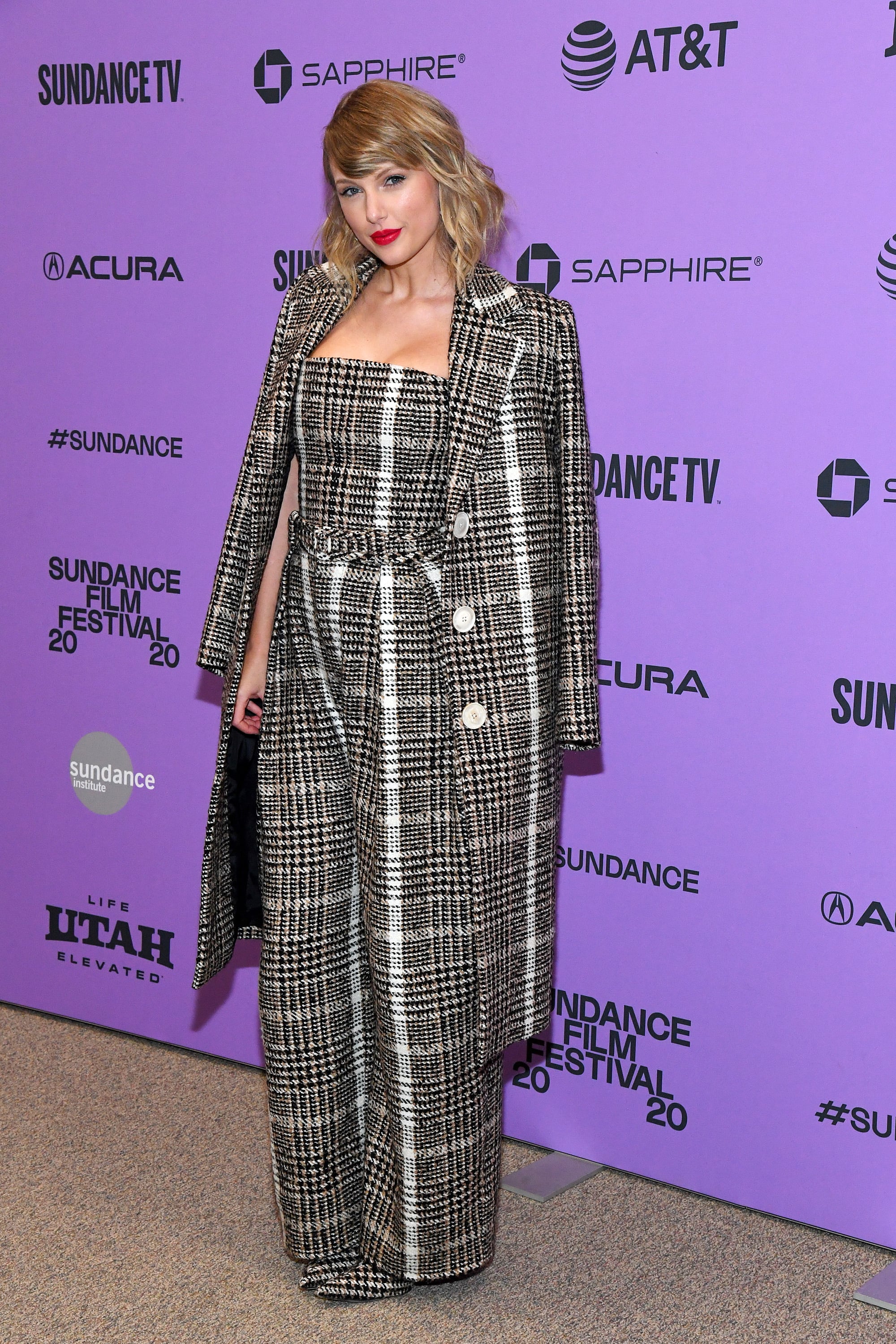 The release of Taylor Swift's album Folklore in July caused a lot of chatter about her introspective lyrics, but it also sparked a new mystery: who is William Bowery?
On Swift's Instagram announcement prior to releasing Folklore, she credited several people who helped make it happen. For the most part, it was recognizable names: Aaron Dessner, Bon Iver, and Jack Antonoff, plus the sound team of Laura Sisk, Jon Low, and Serban Ghenea, and photographer Beth Garrabrant. Among those names, though, she also dedicated a line to "William Bowery (who co-wrote two [songs] with me)." Interestingly enough, he's not the only name who doesn't have a tagged Instagram account in Swift's post — Sisk, Low, and Ghenea also are all untagged.
While many fans theorized who it could be following the album's release, Swift put all the rumors to rest when she released her new Disney+ film, Folklore: the Long Pond Studio Sessions, on Nov. 25. In the film, she confirmed it's actually a pseudonym for her boyfriend Joe Alwyn, who helped her write a few tracks on the album. In addition to writing some of the music in "Exile," Alwyn also wrote the entire chorus for "August." Talk about a talented duo!
Swift certainly has a history of pseudonyms, both for herself and for other people. Back in May, Swift shared a cover of her hit "Look What You Made Me Do" that was featured on Killing Eve and performed by the band Jack Leopards and the Dolphin Club — a group that doesn't seem to exist and that fans suspected was actually her brother Austin's pseudonym. Swift herself used the pseudonym "Nils Sjöberg" to co-write her ex Calvin Harris's song "This Is What You Came For," and Sjöberg was listed as a producer on the "Jack Leopards" cover. What can we say? Swift loves her Easter eggs.
— Additional reporting by Kelsie Gibson