Why Crash Landing on You on Netflix Is Underrated
Crash Landing on You Is the Feel-Good Netflix Original You Skipped This Year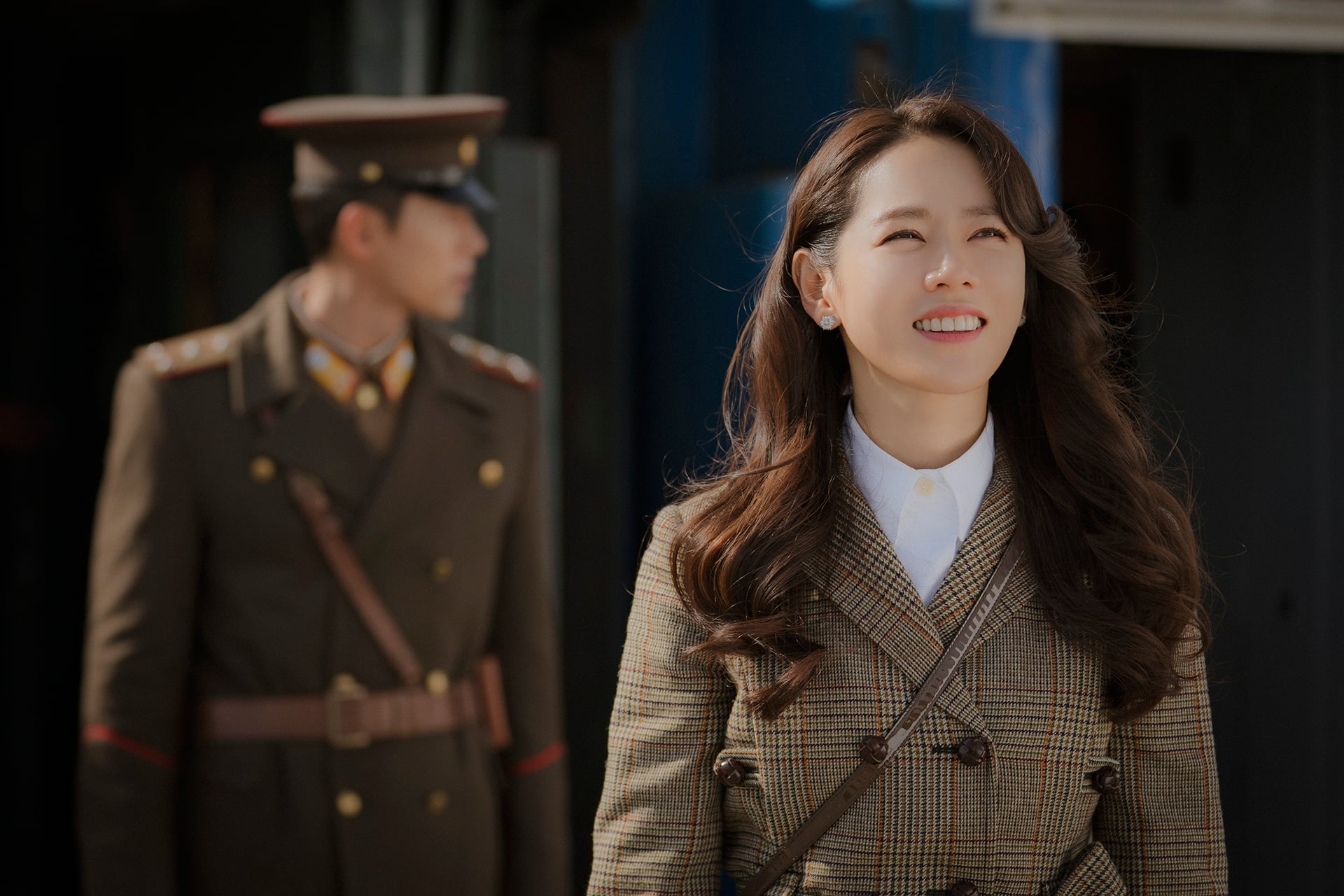 I love romantic comedy-dramas, especially those in the feel-good vein of Virgin River and Sweet Magnolias, because hope and happiness (and usually some comic relief) usually come on the heels of heartbreak on such shows. When a friend suggested I check out the Netflix Korean dramedy Crash Landing on You to try something new during the pandemic, I was instantly hooked because it's like Virgin River meets Dynasty, with notes of Schitt's Creek/Derry Girls wholesomeness. Crash Landing on You gives us everything from feel-good friendships and humor to sizzling romance and juicy drama. It also made me feel like I was traveling with the characters, paragliding from the rural villages of North Korea to the crystal blue lakes of Switzerland and the bustling cities of South Korea.
I loved the story (as did many people), but as my first Korean drama, Crash Landing on You was a new change of pace for me in a year that tested the limits of what we could do and reminded us of the importance of human connections.
It's why the show, which won best drama series at the Asian Academy Creative Awards, is a must watch of 2020: it's essentially an homage to community and personal connections, regardless of culture, social class, or nationality. You have to pay close attention to the subtitles if you don't understand the Korean language; I can't remember the last time I didn't have Netflix just playing in the background while I multitasked, but trust me, it's worth savoring the story with your undivided attention.
Crash Landing on You starts with South Korean businesswoman Yoon Se-ri, who crashes in the demilitarized zone between North and South Koreas during a tornado and is rescued by North Korean military officer Ri Jeong-hyeok, who shelters her in his home until they can find a way out. They butt heads at first, but any differences eventually morph into a star-crossed romance. "Even if I have to worry about losing you every day, I want to have you in my life. Even if it breaks my heart because it's a dream that can't come true, I'd like to sincerely dream of the future," Jeong-hyeok says in Korean at one point.
He and Se-ri come from "different" worlds that make it near impossible for them to have a future, yet they're both grateful for the connection because it allows them to become more empathetic people, and this shows you can have chemistry with anyone. The more time Se-ri spends in North Korea, the more she and the other characters realize these differences are just social constructs. She bonds with Jeong-hyeok's comrades — who risk their lives to protect her — and several women in a North Korean village who help her adjust to rural life. Their compassion for a stranger transcends culture. It's fun to watch Se-ri and one of the comrades gossip about Korean dramas because it feels akin to bonding with strangers on social media over mutual interests.
It's sad to accept the finality of not seeing someone again, but it garners a deeper appreciation of the good moments. Crash Landing on You appreciates that forming connections is a universal desire, and the bonds we often form with people (even fictional characters!) can bypass geographical and cultural barriers. The best part? There are only 16 episodes, so you can watch the show to completion.