Why Gina Carano Was Fired From The Mandalorian
A Complete Rundown of What Led to Gina Carano's Firing From The Mandalorian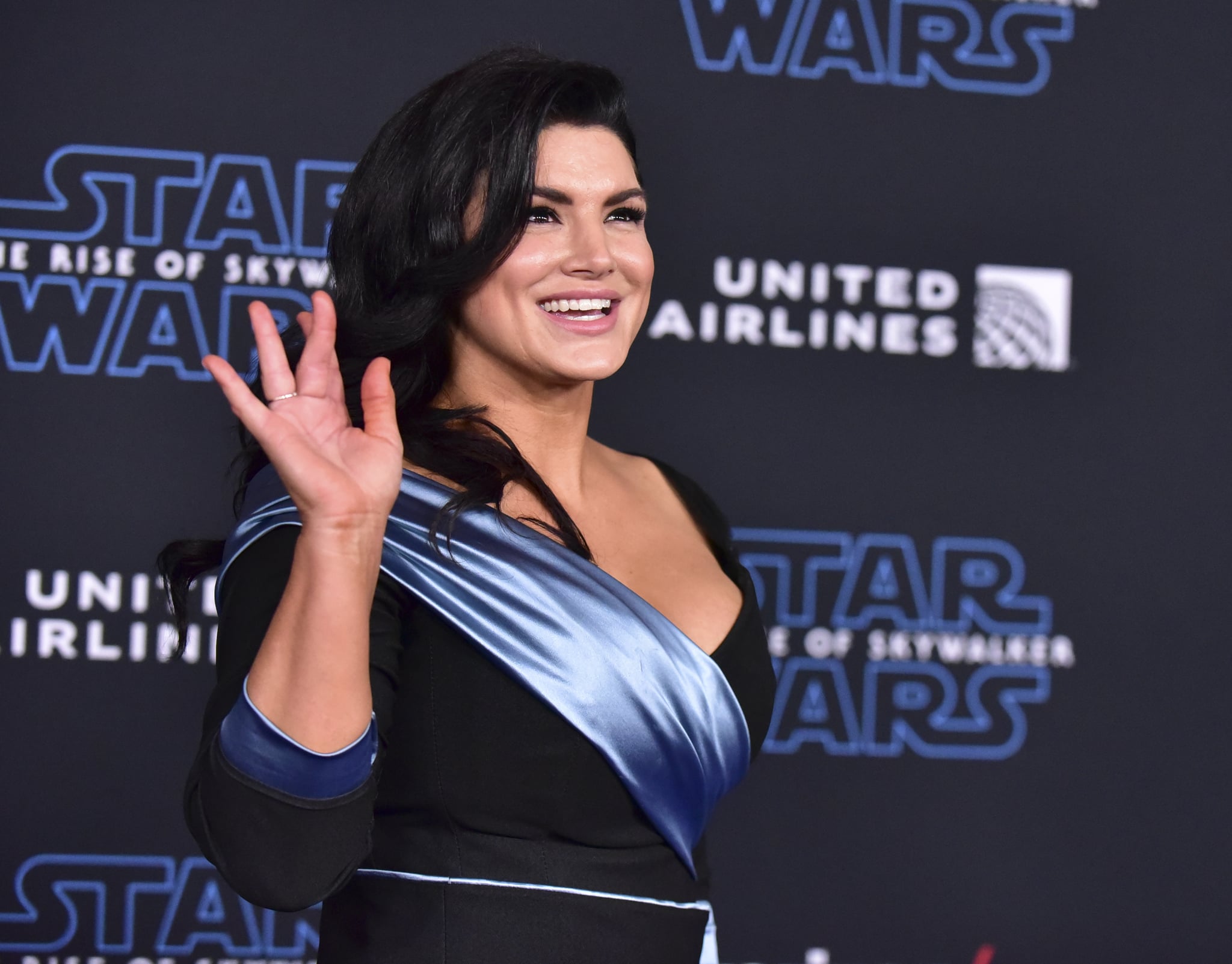 When The Mandalorian returns for its third season, it will do so without one of its supporting characters. Gina Carano, who played bounty hunter-turned-marshal Cara Dune, has been fired, following a series of increasingly controversial social media posts and likes that, among other things, appeared to express support for a variety of far-right causes, spread conspiracies about the US election and the Jan. 6 insurrection at the Capitol, and anti-Semitic posts.
The incident that seems to have directly incited Carano's firing was a social media post she shared on Instagram. The since-deleted post featured a TikTok that seemed to suggest that being a conservative Republican today is comparable to being Jewish during the Holocaust. "Because history is edited, most people today don't realize that to get to the point where Nazi soldiers could easily round up thousands of Jews, the government first made their own neighbors hate them simply for being Jews. How is that any different from hating someone for their political views," she wrote in part, as reported by Deadline.
Carano's post caused an overwhelming wave of criticism, with the hashtag #FireGinaCarano trending. On Wednesday night, according to The Hollywood Reporter, Lucasfilm released a statement confirming Carano's firing. "Gina Carano is not currently employed by Lucasfilm and there are no plans for her to be in the future. Nevertheless, her social media posts denigrating people based on their cultural and religious identities are abhorrent and unacceptable." THR also reported that UTA, Carano's agency, dropped her as a client.
Although this was the final straw for Carano's stint on The Mandalorian, her social media posts have raised serious controversy before. One tweet from November 2020 mocked mask wearing as a means to slow the spread of the coronavirus, while another repeated baseless suggestions of voter fraud, among several other controversial, conspiracy-tinged posts. She also appeared to mock those who share their pronouns on social media, writing "beep/bop/boop" in her Twitter bio. "I'm not against trans lives at all. They need to find less abusive representation," she tweeted in September.
Prior to the controversies last year, there were rumors that Disney and Lucasfilm planned to spin off Cara Dune into her own series; The Hollywood Reporter noted that there were plans to unveil the series at last December's Investors' Day presentation. The plans were put on hold after her controversies, and now the Star Wars universe will continue on without any Cara Dune at all.