Why Chelsea Isn't in "Raven's Home" Season 5
The Disney comedy series "That's So Raven" was a defining TV show for so many pre-teens and teens in the 2000s. 14 years after its debut, the show's spin-off series, "Raven's Home," debuted in 2017 featuring many of the same lovable characters from the original show in refreshed adult roles. "Raven's Home" centers around Raven Baxter (Raven-Symoné), a single mom of her two kids, Nia and Booker, all whom live in Chicago with her quirky lifelong best friend Chelsea Grayson (formally Daniels) and her son Levi.
Since its debut, the series has been received well by both critics and longtime fans of "That's So Raven," but the announcement that some main characters, particularly Chelsea (played by Anneliese van der Pol), would not be in the upcoming fifth season prompted many to wonder why she was left out. Here's what we know.
Where Did Chelsea Leave Off at the End of "Raven's Home" Season 4?
Throughout season four of "Raven's Home," both Raven and Chelsea are forced to come to terms with the reality that their children are growing up. Nia and Booker enter high school, while Levi prepares to tackle middle school. In the season finale, Chelsea helps prepare Levi for a trip to London to visit his dad all by himself, leaving her behind. As Raven and Chelsea sit together without the company of their children, Chelsea says, "Who would have thought we would have wound up back together again after all these years?" Raven responds, "Yeah, you have your vision all worked out but life has other plans."
As fans would find out in the trailer for season five, those "other plans" come to find Raven fast. Raven's dad, Victor Baxter, has a mild heart attack, and Raven springs into action to take care of him. Along with Booker, she moves back to her hometown of San Francisco and lives with her dad, leaving Chelsea behind in Chicago, while her daughter Nia moves in with her dad.
What Has Raven-Symoné Said About Chelsea's Absence in "Raven's Home" Season 5?
Raven-Symoné discussed the changeup in the cast of characters for season five, telling Entertainment Tonight, "Listen, they're a part of our family. There are references and we definitely explain what's going on. I think that's very important, because we respect the people that are watching the show." She continued, "Everybody grows and your family changes eventually and the people close to you change and it's not... It doesn't change you. It hopefully will help you grow as a human. It's always good to have those people that know you from your past and you call on them and you reference them. It's about moving forward. Of course, we pay homage to those who have got us here."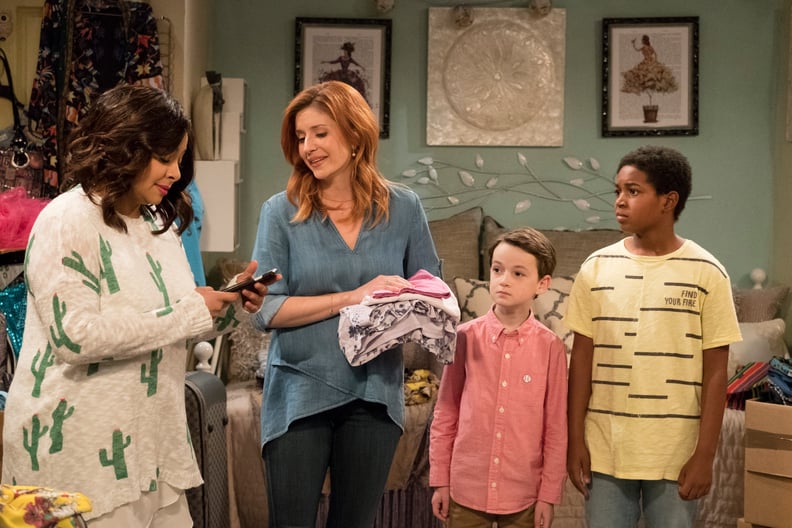 So, Why Isn't Anneliese van der Pol In "Raven's Home" Season 5?
As far as fans know, Anneliese Van Der Pol is not in season five of "Raven's Home" simply due to a change in the show's storyline. The plot of season five revolves mostly around Raven's move back to San Francisco while she revisits nostalgic pieces of her past, like her dad's restaurant, The Chill Grill, and her former high school nemesis Alana Rivera (Adrienne Bailon), who is now the principal of Bayside High.
Any further behind-the-scenes reasoning for the change in direction is unclear. Anneliese van der Pol has also yet to comment about her absence from season five of "Raven's Home." The actress is currently a part of the Spring 2022 cast of "Disney Princess-The Concert" which is touring across the United States. Perhaps van der Pol's absence from season five is due to scheduling issues between her concert tour and the show's production. We can only speculate, though.
While Chelsea will certainly be missed in the upcoming season of "Raven's Home," the remaining characters and the nostalgic storyline will hopefully fill the void. Watch the season five premiere of "Raven's Home" on March 11 on Disney Channel and Disney+.