Why Isn't Screech on the Saved by the Bell Reboot?
Zoinks! There's a Chance Screech Could Make an Appearance on the Saved by the Bell Reboot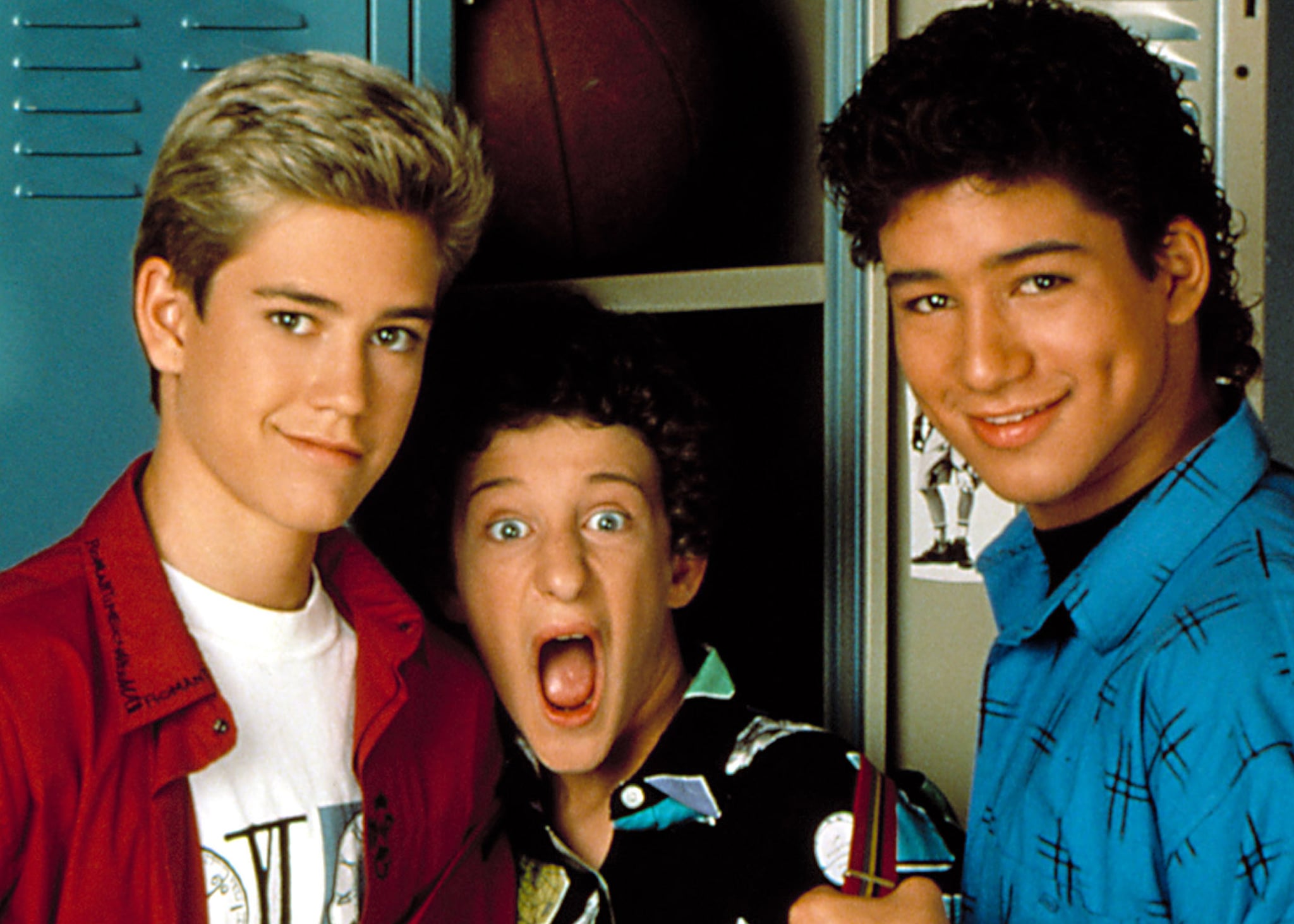 The Saved by the Bell reboot is on its way, but it'll be missing one of its most famous characters: Screech, played by Dustin Diamond — at least for now. Showrunner Tracey Wigfield recently revealed during an episode of TV's Top 5 that there's still a possibility for a future Screech appearance. "We talk about Screech's character and there are little Easter eggs throughout the show of what he's doing now, and you can find some if you look for them," Wigfield said on the podcast. "And this season, he wasn't tied to any of the new characters or anything. But that's not to say it's not open for the future, not knowing what stories will be or anything for a cameo maybe."
Back in 2009, Diamond published a contentious tell-all book, Behind the Bell, which painted the series and its cast in a very unflattering light. His book claimed that all sorts of shenanigans, from drug use to hookups and more, were going on behind the scenes of the original show. It was then adapted into a 2014 Lifetime movie, which brought the scandals back into the spotlight. Most of his former castmates strongly denied the stories in the book.
In 2016, Diamond appeared on The Dr. Oz Show to apologize for the book and claim that the stories were the work of a ghostwriter, not him. "As it turns out, the general public doesn't realize, I didn't write the book. I had a ghostwriter," he said on the show, before addressing his former castmates directly. "I think you're fantastic, working with you has been just one of the icons of my life, and I'm sorry that this has taken advantage of me, the book, and other situations I'm sure we'll talk about here. But I'm sure that you've experienced downfalls, as well, in your time, and I'm still loving you guys."
In a February 2020 interview with TMZ, Diamond expressed his frustration about being excluded. "I'm one of the rare people who was in every episode. How do you have Saved by The Bell without Screech? It seems like there's a missed opportunity there," he said. "I think that everyone should probably be thinking the same thing as far as I'm concerned. Everyone should be thinking we should all be part of this . . . You have to have all the cast members. If it's a reboot of the entire series, you should bring back all the staples." The new reboot is figuring it out, as Wigfield also divulged on the podcast that there's not really a correlating character to Screech in the new series. "I thought about it and I was having a hard time finding the 2020 version of [Screech]. The normal kid who's good at STEM and everyone respects? Is that what it is? There was nothing that sort."
Still, the damage appears to be done: Diamond has never appeared in any of the informal reunions that the still-close cast have had over the years. Between the fallout over his book and his own troubles with the law (according to CNN, he was sentenced to four months in prison for stabbing a man during a bar fight in 2014, then was put back in jail after a probation violation), it seems Diamond's personal life has been his biggest obstacle to appearing on the reboot. Although Screech won't appear in the first 10 episodes premiering on Peacock on Nov. 25, there's still hope we'll see him utter his famous catchphrase on a future season.