Why Doesn't The Crown Season 4 Show the Royal Wedding?
Why The Crown Season 4 Opted Not to Show Prince Charles and Princess Diana's Wedding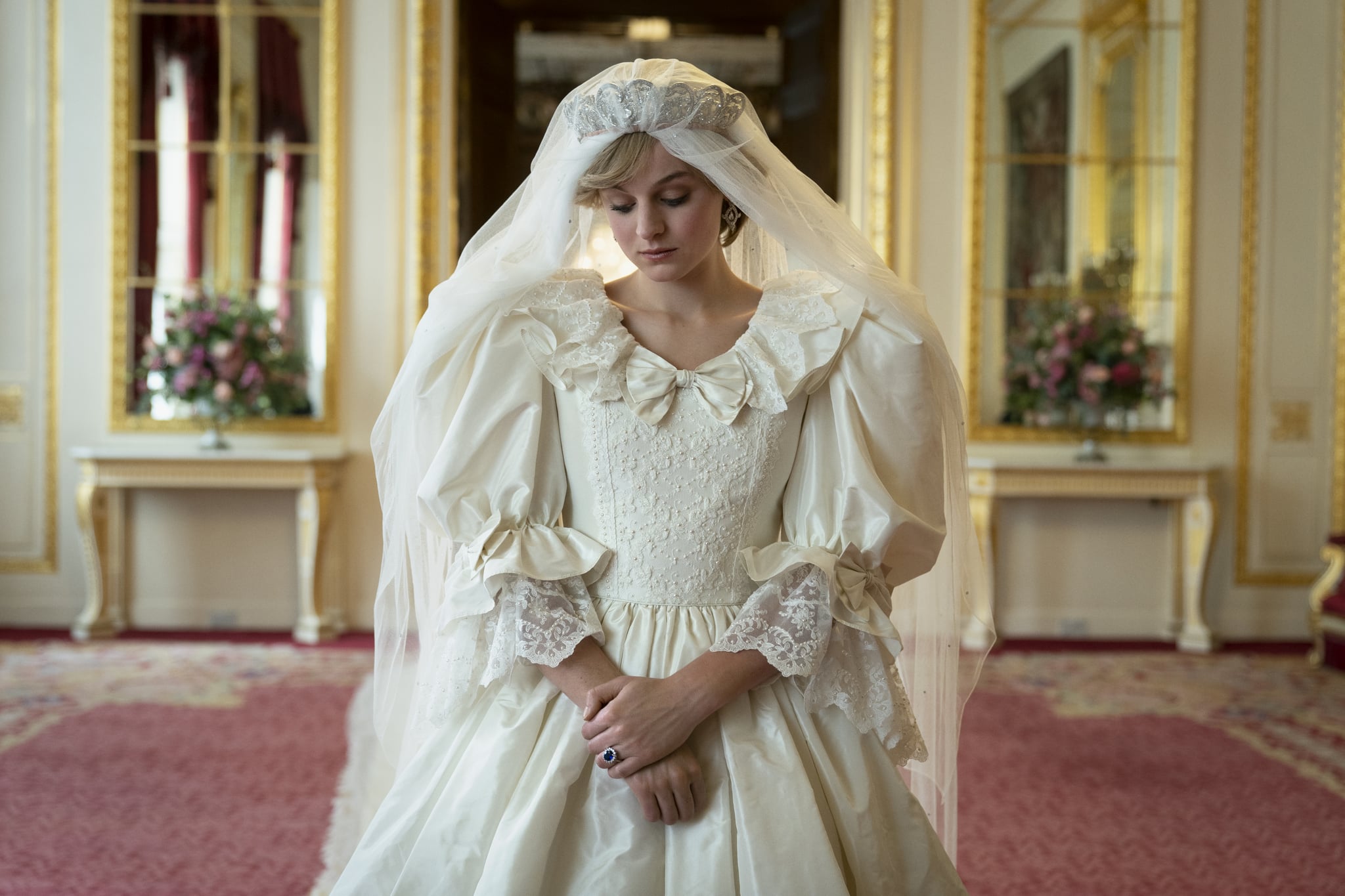 Image Source: Netflix
Netflix's The Crown season four, which premieres on Nov. 15, finally showcases Prince Charles and Princess Diana's whirlwind romance, but one of the biggest moments of their relationship isn't actually shown on screen. While the season features glimpses of their courtship, engagement, and first royal tour together, it doesn't re-create their royal wedding in 1981. Instead, it focuses on the events leading up to the big day. In fact, the small glimpse you see of Princess Diana in her wedding dress in the trailer is about all you get.
In a recent interview with The Hollywood Reporter, Emma Corrin and Josh O'Connor, who play Diana and Charles on the series, gave a little backstory on why the famous wedding wasn't included. "We never recreate things just for the sake of recreating them. I think if we do recreate a scene — like the engagement scene, for instance, when they do the announcement — it has to be because it's linked to something that the characters are going through. It has to be part of the story. It has to further the plot, basically," Corrin said. "The wedding scene, you can YouTube it and you could be watching it in 10 seconds so I don't think there'd be any point in us recreating it."
O'Connor echoed those same thoughts adding, "That's The Crown for you. That's why The Crown is so good. [The show's creator] Peter Morgan isn't interested in showing you the wedding because, yeah, Emma's right, you just go on YouTube and you can watch it. I think all the historical events are important for punctuating so that the audience know where we are," he explained. "He'll put in Thatcher's election, and that's literally just to tell the audience, 'right, this is where we are,' rather than putting up on the screen '20th of December 1981,' or whatever. He basically signposts it using historical events. But what's more interesting, because Charles and Diana have to be a certain way on their wedding day you don't see the nuance, whereas when it's behind closed doors, [like] the rehearsal, we have more license to create and fictionalize."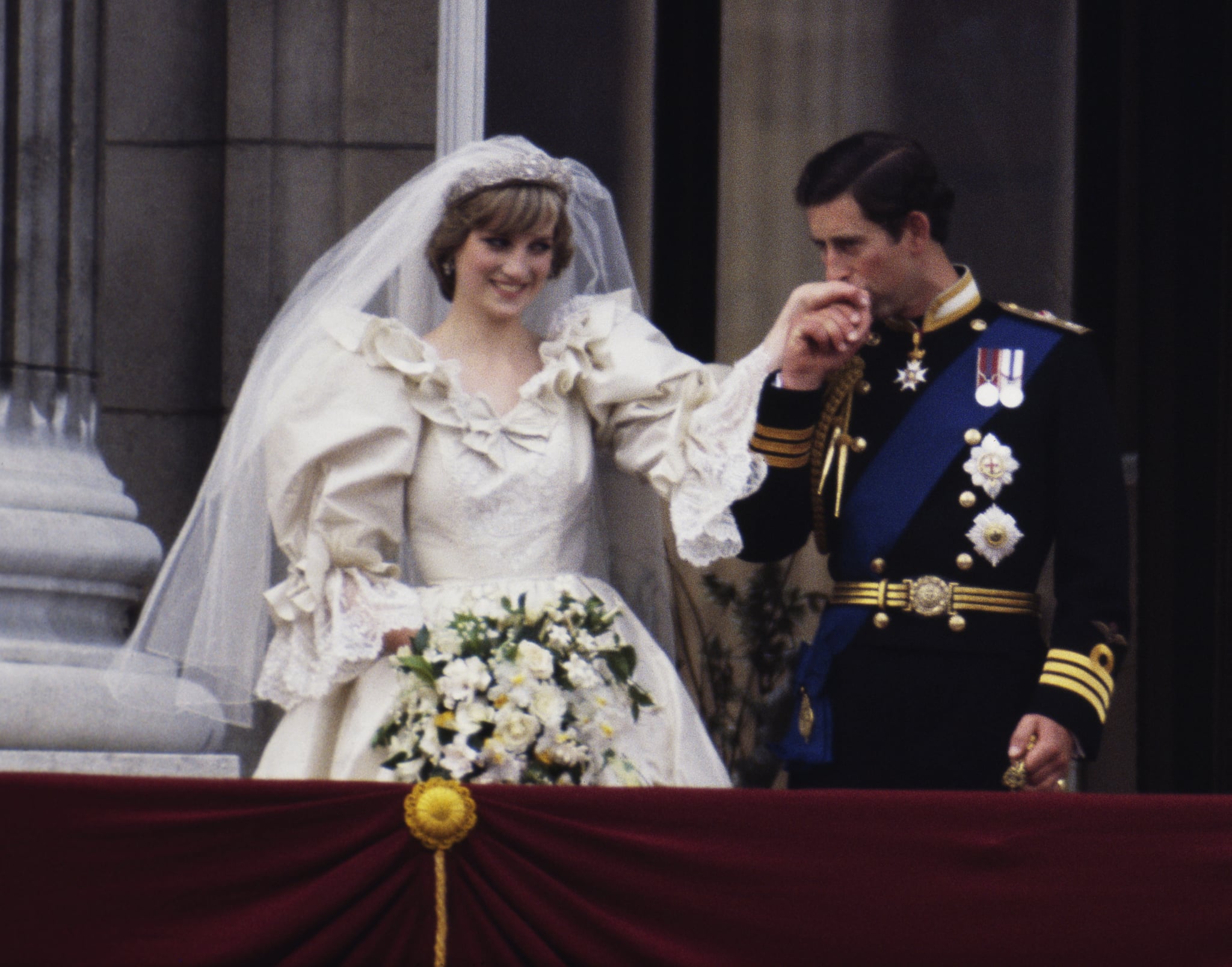 Image Source: Getty / Princess Diana Archive
They added that other royal events didn't make it into the series because they didn't directly relate to Queen Elizabeth II. "Everything actually has to feed back to the Queen," Corrin said. "Even Diana's plotline, it's all about what she's doing and the effect that that's having on the Queen. That's why it's called The Crown. It's the same for why the James Hewitt relationship is alluded to, but I think they cut a lot of scenes with Hewitt because they didn't want it to turn into the Diana Show, I suppose. And so what does James Hewitt have to do with the queen? It's very interesting, I think, how these things are thought about."